The Business Lunch: Mexico's Most Popular Dishes and Mealtime Etiquette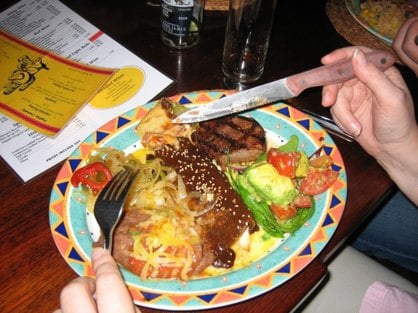 With Mexico and the United States such close neighbors, it's important to develop close business relations.  Like much of Latin America, Mexico prefers to conduct business in a face to face manner, so if your company is working closely with a Mexican company, don't be surprised if you find yourself being flown down below the border to personally meet with your partners.  There you may find yourself faced with somewhat of a different approach when it comes to handling deals between companies.  Even the innocuous business lunch can be conducted quite differently to what is customary in the United States; for one thing, small talk is the rule of the day, and often a business meeting will be entirely polite chit-chat up until the very end.  Don't be disheartened by this slow start to affairs—it's generally a way for your colleague to warm up to you and develop a sense of trust before engaging in more serious matters.
When it comes to what meals to order at a restaurant, the most popular Mexican dishes are actually much more diverse than your standard "Tex-Mex" meals.  If you have the opportunity, try enchiladas verdes, which are corn tortillas stuffed with shredded chicken and topped with green chili salsa and a little bit of cheese and sour cream.  Incidentally, if you have a problem with spicy food, be sure to mention that to your waiter, because many favorite dishes involve chilis, such as chile colorado, beef in a red chili sauce, and chili verde, pork in a green chili sauce.
Another traditional dish you may come across, dating back to the Aztecs, is pozole, a savory stew made of hominy corn, pork, chicken, and vegetables.  And perhaps you have already heard of tamales, a mixture of corn dough stuffed with other ingredients, such as pork, chicken, chorizo, or vegetables, that is then wrapped in corn husks or banana leaves, and then cooked.  If you're not quite so adventurous, it's always safe to stick with the ubiquitous arroz con pollo—chicken and rice.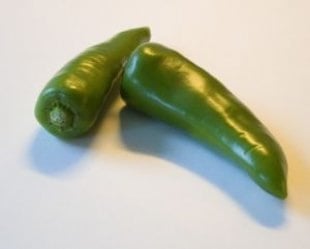 Despite the slow start to your business lunch, always be punctual in meeting your partners—you are a newcomer and therefore want to give a good impression.  Also be patient with the small talk leading up to the deal; Mexicans have a very personable culture, and will want to get to know you before making any large commitments.  In the same line of thinking, don't be uncomfortable if Mexicans stand overly close to you, which is normal in Mexico.  If one of them offers you a drink, it is polite to accept.  Also, be sure you are explicit as to how your deal will benefit them, their family, and their community—when presented with specific details, your partners will be more likely to be compliant.
Lastly, demonstrate your good will and eagerness to embrace Mexican culture by knowing some Spanish before you meet your prospective business partners.  Even a few words will give off a good impression, though of course if you can hold your own in a conversation that would be outstanding.  See what Spanish course would be best for you by taking our free online Spanish level test, and then send us an enquiry and we'll get you started as soon as possible!