3 Bilingual Jobs that Can Change Your Life
When you learn a new language, it can open up a whole new world of opportunity. Not only can you communicate with people from different cultures, but you can also qualify for jobs that require bilingual skills. Yes, we are talking about bilingual jobs.
There are many benefits to working in a different language. For one, it keeps you in touch with your target language on a daily basis. This is extremely important if you want to maintain and improve your language skills.
In addition, working in a bilingual environment can also help you to consolidate your language skills. This is because you will be using the language in a professional context, which will force you to become more proficient.
Have you ever dared to dream of a job in which you could use your language skills on a daily basis and get paid for it?
Well, dream no more!  Here are 3 bilingual jobs that can change your life:
→Sign Up Now: Free Trial Language Lesson With a Native Teacher!←
1. Translator: Much more than a technical job
A translator is someone who converts written texts from one language into another. The most popular of all the bilingual jobs in this list", this is a highly skilled job that requires a very good level of both languages. If you are a translator, you will need to have an excellent understanding of not only the original and the target languages but also of the cultures in which these languages are spoken. This will allow you to accurately convey the meaning of the text, taking into account any cultural nuances that may exist.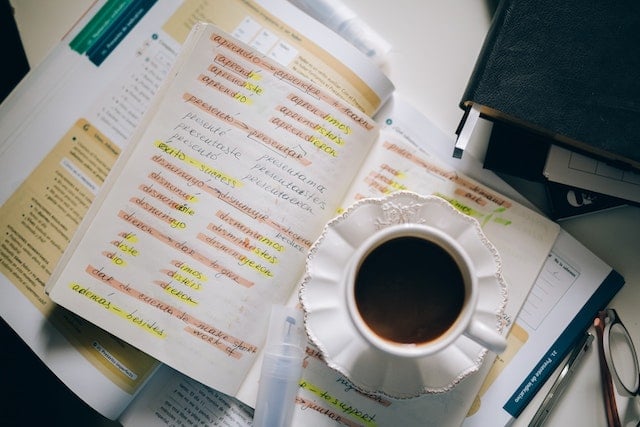 The great thing about being a translator is that there are many fields and specializations to choose from. Do you have experience working in the health system? Then you could be a medical translator, translating important medical documents such as patient records, hospital discharge summaries, and prescription information. Have you always been interested in law? Then you could be a legal translator, working on contracts, patents, and other legal documents. There are also translators who specialize in technical fields such as engineering or IT. In fact, one of our English teachers, Fernando, started off as an IT translator before discovering passion for literary translation.
Read Fernando's experience
"It all started with a book: Orlando, by Virginia Wolf, translated into Spanish by Jorge Luis Borges. As soon as I read the first few pages, I remember thinking: I can't believe this is a translation. The language felt so fresh, so authentic, that I kept forgetting it was not originally written in Spanish. That's when I realized the power of a good translation. To be able to transport the reader into another world, to make them forget that they are reading a translation… That's what I wanted to do, and what I've been attempting to do for 5 years now!".
2. Bilingual Therapist: Helping others while consolidating your language skills
When one thinks about common bilingual jobs, psychological therapy is not usually the first that comes to mind. However, if you are a therapist or you're studying to become one and you also know a foreign language, that's a whole new market you can tap into.
There are many reasons why people may seek therapy in a foreign language. It could be that they feel more comfortable talking about sensitive topics in their native language; or, maybe, they have trouble communicating in the local language. In this case, they may prefer to see a therapist who speaks their own language. Whatever the reason, the demand for bilingual therapists is on the rise. If you are in the United States and you know Spanish, for example, you could flex your Spanish skills by becoming a therapist for Spanish-speaking patients.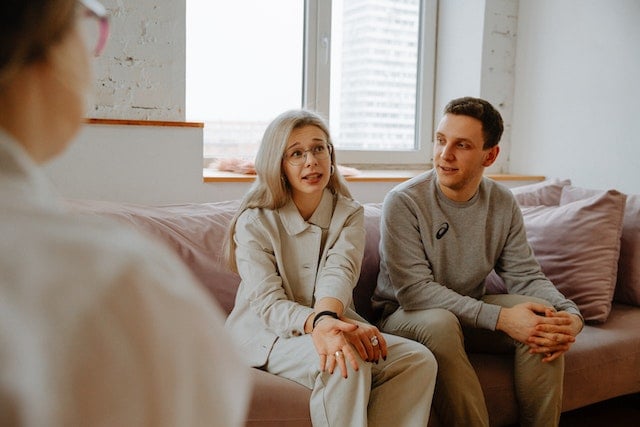 Of course, the opposite is also true. If you live in a Spanish-speaking country and you know English, you could work as a bilingual therapist catering to the expat community, or even advertise your online services to an English-speaking clientele on Google and social media. This way, you could offer professional help to English-speaking people without even having to leave your country! This is exactly what Romina, one of our collaborators from Mexico, does.
Read Romina's experience
"I started my online therapy sessions a little over a year ago and I've been working with clients from all over the world ever since. I've had clients from the United States, Canada, Europe, Australia… I love being able to help people from all over the world, and being able to do it in English has definitely been a big help, both professionally and financially. It's also great for my personal development, as I get to improve my English on a daily basis while simultaneously helping others!".
3. Bilingual Teacher: Doing what you love in a different language
You may not know this, but if you're a school teacher or you teach a specific subject such as Maths or Science, you may be able to find a job in a bilingual school. These are schools that offer education in two languages, a foreign language and the local one. For example, in the United States there are many "English-French dual language schools". In these schools, students learn 50% of their subjects in English and 50% in French. According to experts, students who attend these types of schools usually have better results than those who attend traditional schools. And, as they are exposed to two different cultures, they learn to think outside the box.
The good thing about working as a teacher in a bilingual school is that you don't have to be an expert on the language in which you are teaching. After all, you're not teaching the language itself: you're using it to teach something else! As a result, advanced knowledge of the target language are often enough as long as you're also comfortable using it in a professional context.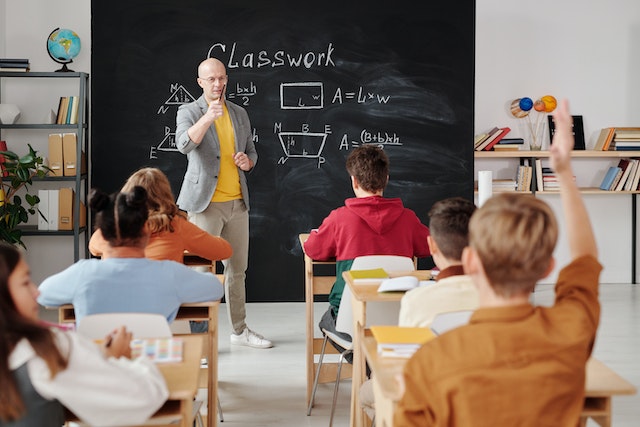 Mary, a Geography teacher currently living in Washington, D.C., is a great example of this. Mary has been teaching in a bilingual school for the past 5 years, and she loves it:
Read Mary's experience
"I've always loved Geography, and I'm passionate about teaching it to others. However, I never thought that I would be able to do it in a foreign language. When I was offered the job at the bilingual school, I saw it as an amazing opportunity to not only do what I love but also to improve my level of French. Five years after, I can assure your readers that the best way to learn a language is to use it every day, in a real-life context. I feel very lucky to have found a job that allows me to do just that!".
So, which of the three bilingual jobs in this article would you like to try? Do you know of any other bilingual jobs that could be interesting for our readers? Let us know on our social media!
Are you ready to do bilingual jobs? Take a language course with us now!
→Sign Up Now: Free Trial Language Lesson With a Native Teacher!←
If you're looking for a job that will force you to use your target language on a daily basis and help you improve quickly, working in a bilingual environment may be the perfect solution for you. From literary translation to online therapy, the options are endless. So what are you waiting for? Start your search today!
Would you like to improve your foreign language skills before attempting any of these bilingual jobs? Check out our online courses and in-person language courses and take your language skills to the next level! At Language Trainers, we work with native teachers who will tailor the course to your specific needs and help you achieve your goals. Contact us today for a free, no-obligation language taster class!