4 More Must-Watch Bollywood Films that Teach You to Speak Like a Native
For those interested in learning Hindi, Bollywood movies are great for several reasons. First, their dialogue shows you how Hindi is spoken in real life, and will teach you a variety of colloquial expressions that you won't learn in your course books. Second, they'll introduce you to the most famous Indian filmmakers and actors, allowing you to impress just about everyone in India with your knowledge of their culture. And finally, they're simply great, over-the-top fun — you'll never get bored while watching a Bollywood film. Earlier, we gave you four suggestions of the best Bollywood movies for improving your Hindi; here are four more.
1. Kal Ho Naa Ho
Regarded as a modern classic within India, Kal Ho Naa Ho ("We May Not Have Tomorrow") is an intense love story that nobody should miss. The movie is directed by Yash and Karan Johar, some of the most famous directors in all of Bollywood cinema. As you may expect by the title, the movie is exceptionally sappy, capturing the dramatic essence of Bollywood. Indeed, not only will Kal Ho Naa Ho tap into your romantic side, but your knowledge of the film is sure to impress all of your Indian friends. Full review of Kal Ho Naa Ho
2. Ghajini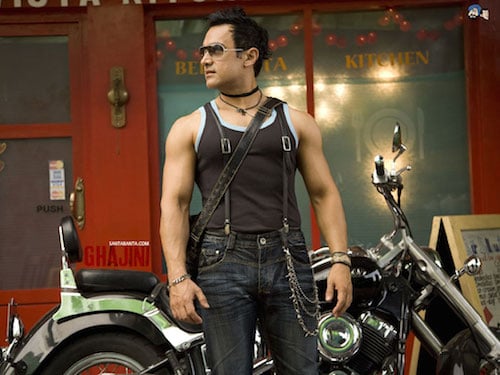 Image via Santa Banta
Aside from mushy love stories, Bollywood is also famous for its remakes of other movies. Ghajini is an unofficial remake of Christopher Nolan's Memento, a wildly popular movie in the English-speaking world. This makes it an especially great movie for beginners of Hindi, as you can follow the plot of Memento to help you deduce what the characters are saying. It'll do you well to learn the lyrics to the movie's most famous musical number, "Kaise Mujhe Tum Mil Gayi" ("How Did You Become Mine?") so you can sing along with Hindi speakers. And pay attention to Aamir Khan's performance, as he is one of the most famous and beloved Bollywood actors of all time. Full review of Ghajini
3. 3 Idiots
Though most Bollywood movies haven't garnered much recognition outside of India, 3 Idiots is an exception: it's probably the most successful Bollywood film to date, both in India and overseas. This is partially due to the fact that, like Ghajini, it features the Bollywood superstar Aamir Khan. The movie deals with three students who attempt to pursue prestigious careers, such as medicine and law, instead of following their dreams. Though 3 Idiots is a funny comedy, it has decidedly serious undertones about the damaging culture of prestige that is pervasive throughout India, and will provide excellent conversation fodder with your Indian friends and connections. Full review of 3 Idiots
4. Gangs of Wasseypur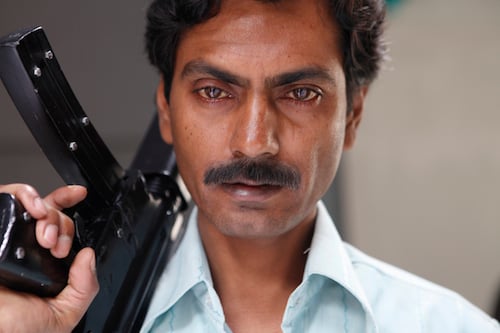 Image via Collider
If it's a rainy day and you have lots of time to kill, consider watching this intense 5-hour epic. Gangs of Wasseypur isn't your average Bollywood fare: it eschews the stereotypical love stories and musical numbers, and instead deals with the difficult subject of gang violence in a small town called Wasseypur. As you might expect, the language is rough and gritty, and will help you learn a vast array of colorful Hindi slang words. But watch out when using these with Hindi speakers, as some of them are quite offensive! Full review of Gangs of Wasseypur
Whether you mention the Johar family in casual conversation or name some of the films that Aamir Khan has starred in, your newfound knowledge of Bollywood is guaranteed to make an impression on your Hindi-speaking friends and colleagues. And you're sure to win them over even further if you learn Hindi well enough to sing along to the musical numbers in these Bollywood classics! But if you need some extra Hindi practice to make sure you don't butcher the lyrics too badly, consider taking personalized courses from qualified native speakers — it's the fastest and most effective way to improve your Hindi skills. To find out more about our Hindi course and package options, send us an inquiry.