What to Pack For Your Business Trip to Spain
If you have the opportunity to visit Spain for a business trip, you're probably already browsing through travel books and brushing up on your Spanish.  But what should you pack to ensure that you present yourself at the height of professional competence to your colleagues, while still setting some time aside to enjoy the sights and sounds of the Iberian peninsula?  Obviously, the contents of your luggage will depend mostly on two things: the length of your trip and the airline you're traveling with.  Taking hiking boots, a tent, multiple changes of clothes, et cetera, may be a waste of space if you're only there for the weekend.  Similarly, if you're flying with an airline that's particularly draconic about luggage restrictions—Ryanair, for example—you're better off traveling as light and compact as you can.  But there are a few essentials that every business traveler needs to ensure a comfortable, enjoyable traveling experience.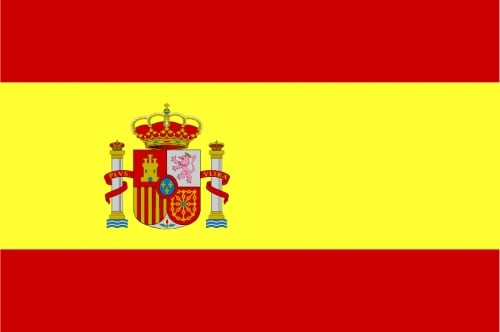 1. Personal item: Every airline allows you to carry on one personal item, either a briefcase, a purse, or a computer bag.  If you can, try to combine all three of these by carrying your laptop together with any important files needed for your trip.
2. Camera: Just because your travels are business related doesn't mean you can't sightsee.  Bring a camera along in your carryon luggage to make sure you bring back plenty of memories for friends and family to be jealous of.
3. Sunscreen: While Spain can get cold in the wintertime, for the rest of the year it's consistently warm and sunny, and the summer heat can be brutal.  Even if you're not planning to be outdoors for long, pack some sunscreen just to be safe—you want to come home with a tan, not a lobster-red sunburn.
4. Business Clothes: Men should always wear dark business suits, even in the summer.  Women should wear dark business suits or a blazer with a skirt of a moderate length.  Shoes should be leather.  Men and women should invest in a good watch, which is seen as a status symbol in Spain.
5. Going-Out Clothes: You won't be stuck in the office all day, and cities in Spain are renowned for their dynamic nightlife.  Be warned, locals often don't go out until 11 o'clock or even midnight, so if you have an early meeting or flight in the morning you're probably safer sticking to the hotel bar with other foreigners.
6. Bathing Suit: Whether you will have free time for an excursion to the beach or not, there will almost certainly be a pool at your hotel, perfect for a quick, relaxing dip.  (And Madrid in the spring and summer can get very hot and dry.) 
7. Spanish Dictionary: Possibly the most indispensable article to bring, a Spanish dictionary can mean the difference between successful independent traveling and getting helplessly lost in a foreign city.  For an even better chance at earning the respect of locals and business partners, show up in Spain prepared by already knowing a decent amount of the Spanish language.  Send us an inquiry today, or take a free Spanish placement test to enroll in a course before your next trip.