Learn a Language to Open Doors to Foreign Capital, Startup Grants & Accelerators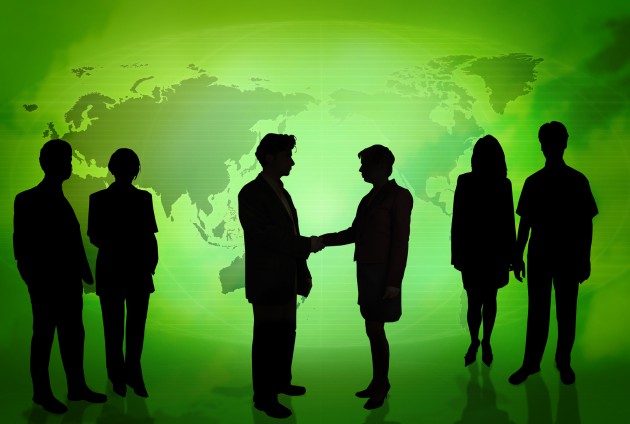 Learning a foreign language can pay dividends for you and your employees. With a new language under your belt, you can take advantage of grants and international investor initiatives via Startup Exchanges and overseas "Accelerator" programs.
One of the challenges of building your own startup is raising capital. But did you know that by learning a new language you could dramatically increase the opportunities available to you?
Learning a foreign language can pay dividends for you and your employees in many ways, both professionally and personally. It can allow you to take advantage of grants and international investor initiatives that may not otherwise be available to you. Organizations such as Start-up Exchanges and other overseas "accelerator" programs could be key to your company's success abroad.
Foreign Capital
Finding investors can be difficult, but there are opportunities to get start-up capital overseas from investors abroad. For example, the US offers the Immigrant Investor Pilot Program whereby non-citizens can get green cards by investing in US businesses. If you are located outside the US and struggling with raising start-up capital, a program like this could be the right step forward.
If your company wants to expand abroad, you'll want to establish yourself in foreign countries where there is strong market demand – and those may not be English-speaking territories. China for example, has the second largest economy in the world, and moving your business there could generate a wealth of new opportunities.
But in order to secure non-English-speaking, foreign investors, you need to build a relationship with them, which requires knowing their language. By communicating with them in their own tongue, you can quickly gain respect and prevent misunderstandings.
Emerging Markets
In many healthy, growing economies, such as Brazil, it is easier to enter a new territory with a startup mentality. This means building the business from scratch rather than riding on the back of your current enterprise. But how can you attract the attention of accelerators and investors to make your dream a reality?
Knowing a foreign language is key to success in emerging markets, not only because it gives you a better understanding of a new market, but also because you will have access to key market players and the wider community. Importantly, it gives you exposure to foreign capital investors and accelerators. Opening up an office in a new market is unlikely to succeed without proper knowledge of the country, so you need to know the country, culture and its language.
Accelerators
Accelerators are programs that invest in start-ups and provide them with the support and mentorship they initially need to build their products and establish themselves. Knowing a foreign language can help your company be accepted into these programs.
There are many accelerator programs around the globe – the number of accelerators range from 300 to over 2000 – so even though most of them accept applications from anyone, they tend to be very competitive. For example, two of these accelerators, TechStars and Y Combinator (the very first such program), have acceptance rates between one percent and three percent.
The idea of an accelerator began in the US and quickly expanded abroad, so there is lots of potential to expand your network to all over the world.
Nxtp.Labs is located in Buenos Aires, Argentina and has funded over 70 start ups since its founding in 2012. This accelerator takes on Spanish-speaking technology startups. It provides seed funding, consulting services, hands-on advice, training and access to a network of mentors across Latin America, the US and Europe.
Eleven Start up up is located in Sofia, Bulgaria and has since funded over 50 start ups. Rockstar accelerator, located in Amsterdam, has funded 30 start-ups with a focus on web/mobile and smart energy start-ups.
Being unable to speak the native tongue, you will be ineligible for many of the foreign accelerator programs. However, if you know a foreign language, it could open opportunities to work with these overseas accelerators and give you a chance with difficult to reach foreign groups who tend to be very community-loyal.
Start-up Exchanges
Start-up Exchanges gives companies wanting to establish themselves abroad a chance to work with an international accelerator to get guidance and entry into a new market.
The program was founded by Parisian accelerator Loft 50 partners along with nine other international accelerators. Knowing a foreign language can make you, as a representative of your company, a perfect candidate for this kind of program.
Some of the locations for Start-up Exchanges include Shangai, China (Chinaaccelerator) ;  Santiago, Chile (StartupChile) ; Tel Aviv, Israel (Elevator) ; Bogota, Columbia (Hubbog) and Berlin, Germany (Startupbootcamp). All of these programs offer participants one month's free office space in the chosen city and introductions to the key players in the local market.
Start-up Exchanges will only allow 50 start-ups access to its program. If you or the relevant employees in your company know the language of your target country, communication with the program partners and key figures in the market will be easier.
If you're willing to invest the time in your own cultural education, you can win the hearts and minds of influential people who are willing to make a bet on you. You not only show respect by communicating to a potential partner in their language, but you will also learn their culture, building trust and signing that deal faster.