The Best 5 Amharic-English Online Translation Websites
Are you looking for free Amharic-English online translation services?
You've come to the right place.
Amharic, the official language of Ethiopia, holds a rich cultural heritage and a significant role in East Africa. Spoken by over 25 million people, mastering Amharic opens doors to understanding Ethiopia's history, literature, and complex contemporary culture. Whether you are a language geek, a tourist planning to visit this beautiful country, or a business person looking to engage with Ethiopian markets, English-to-Amharic resources can be invaluable assets.
In this article, we will explore five of the best Amharic-English online translation tools that cater to learners, travelers, and professionals alike.
Are you ready? Get those bookmarks ready!
→Sign Up Now: Free Trial Amharic Lesson With a Native Teacher!←
1. AmharicDictionary.com
Did you come across an unknown word while reading the latest Ethiopian news? AmharicDictionary.com is a user-friendly website designed to help learners and language enthusiasts quickly grasp the basics of Amharic. Its straightforward interface allows users to easily translate words, phrases, and even sentences from Amharic into English.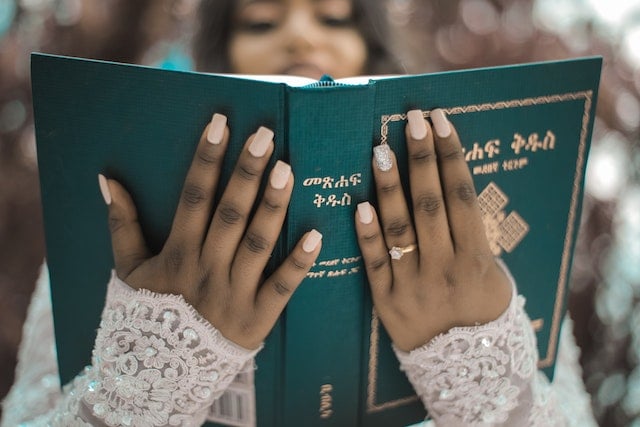 Features
:
Amharic to English Word Translation

: Simply type the word you want to translate and the website provides instant translations.

Audio Pronunciation

: Amharic pronunciation can be challenging, but this tool offers an audio feature to help users master the correct intonation and pronunciation.

Interactive software

: If the word you're looking for is not featured on the website, try any of the other Amharic-English resources listed here, and then come back to add the word to the dictionary. This way, you will help other learners and contribute to this ever-growing online resource.
2. Google Translate
Google Translate needs no introduction, as it is one of the most popular and comprehensive translation tools available. And, lucky for us, Amharic is one of the 100+ languages supported by this powerful platform. Yes, the most versatile among Amharic-English online translation tools!
Features:
Text and Speech Translation

: Users can enter text or speak directly into the microphone for translation.

Pronunciation

: Enter Amharic text (or English text to be translated into Amharic) and hear the correct pronunciation for every word.

Reverse translation

: Change the direction of translation from English to Amharic and vice versa.
3. Lingvanex
Lingvanex is a modern website and mobile application with an intuitive, easy-to-use interface. This tool provides an instant translation of Amharic to English (and vice versa) for text, whether you need to translate a single word, a phrase, or even a long text.
Features:
English to Amharic Translation App:

Do you love

language-learning apps

? Download the application on your Apple or Android device and instantly translate text on the go.

Amharic-English Translate Extension:

Whether you use Chrome, Mozilla or Opera, Lingvanex's extension can be the perfect companion for translating text while browsing online on your laptop.

Voice assistant:

Are you experiencing a communication mishap while in Ethiopia? Use the voice assistant to speak and translate English into Amharic in real time.
4. Translate.com
Translate.com is a comprehensive online translation platform that offers free translation services for words, phrases, sentences, and even web pages. As one of the most popular Amharic-English online translation tools, it boasts an extensive database with more than 2000 language pairs from around the world. So, if you're learning more than one language at a time, this resource can be particularly convenient.
Features:
Digital and Human Translations:

Translate.com offers both digital machine translations as well as human-powered translations for a more accurate result. If you need a human English to Amharic translation (or vice versa) you can get one for only $0.07 per word.

Common Amharic Phrases:

The website also offers a list of essential Amharic phrases you can use while traveling or engaging in simple conversations.

Technical translation:

This tool specializes in technical translations such as business documents, legal documents, medical records, and more.
5. Language Trainers: Translate your documents with a qualified native teacher from Ethiopia
Are you looking for a more interactive approach to the Amharic language? While Amharic-English online translation websites and applications can help you get a basic translation of words, sometimes the nuances of language are best left to an expert.
If your needs are more complex than just translating words, Language Trainers is here for you. For more than twenty years, we have offered Amharic lessons taught by native teachers who have vast experience teaching in professional and informal settings.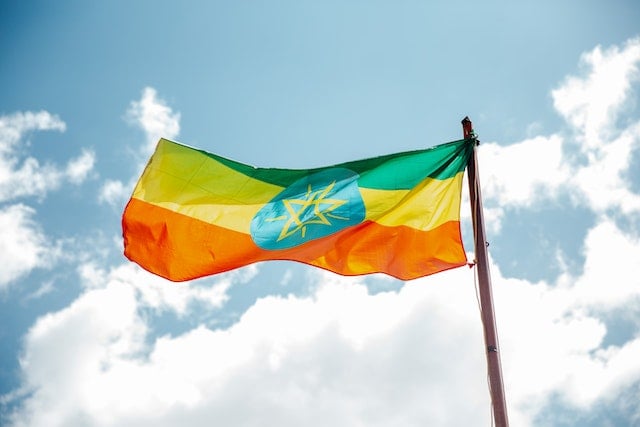 While we are not a translation services company, our native teachers will be able to provide expert help and advice when it comes to translating words, phrases, and even documents from English into Amharic. What's more, they'll be able to answer your most burning questions regarding the nuances of cultural expressions such as idioms and puns.
So whether you need help writing a work email, a document, or even a love letter — Language Trainers can help you get the job done through personalized and interactive lessons in which your needs dictate the content of every lesson. 
Features:
Cultural insight:

Learning with native Amharic teachers helps you gain cultural insight and improve your comprehension of written and spoken Amharic as a whole.

Flexible learning:

Learn on your own schedule with one-on-one lessons tailored to fit your busy schedule.

In-person and online lessons:

Our courses are available in both live, online and in-person classes to accommodate every style of learning.
Are you ready to start your Amharic journey? Now that you have access to these amazing Amharic-English translation tools, let the language learning begin!
The Amharic-English resources discussed in this article offer invaluable assistance to learners, travelers, and professionals looking to understand and communicate in Amharic.
As technology advances, these English-to-Amharic platforms continue to improve, providing users with accurate and efficient translations that facilitate cultural exchange and open doors to new opportunities in the vibrant land of Ethiopia.
→Sign Up Now: Free Trial Amharic Lesson With a Native Teacher!←
Whether you're looking for free Amharic-English online translation tools or tailor-made Amharic courses in your city, we hope to have been of help.
If you want to get a taster Amharic lesson for free or learn more about our courses, please don't hesitate to contact us. We can answer any questions you may have and guide you through the process.