10 Travel Destination in Mexico for the Weekend Wanderer
Working in a foreign country can tend to take a toll after a while – especially if you've been working long hours, acclimating to the different culture, and trying to pick up on the local language along the way. And no doubt, if you're living and working in Mexico, you've probably already noticed some of the symptoms of overwork are starting to show their nasty colors.
You may be thinking that with only weekends free you won't have enough time or opportunity to experience much outside your weekday grind, but you're wrong! Not only does Mexico offer a variety of travel options, but with a country as large and diverse is this one, you won't have a problem finding wonderful adventures near you which will fit conveniently into a single weekend. So, without further ado, here are ten weekend destinations which you can take advantage of to refresh your life: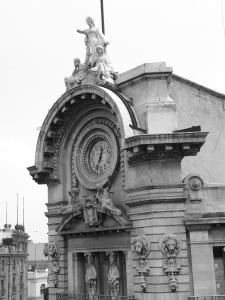 1. Mexico City – More than a Capital: You probably have heard that Mexico City is a notorious place due to high population and its massive size. But there's a lot more to this city than you might think: this is a cosmopolitan metropolis steeped in history and art. You can spend your weekend checking out museums, attending dance performances, or simply enjoying the view as you trek through its amazing streets, plazas, and parks.
2. Yucatan – Jungle Mania: Yucatan might be a place for the more adventurous, but if you're up for fitting in a less than usual experience into the span of a few days, then Yucatan is the place for you! Located in the very southern end of the country, you should most likely save this destination for a time when you have a long weekend. While there, you can take advantage of jungle treks, incredible beaches, and some of the most amazing Mayan ruins.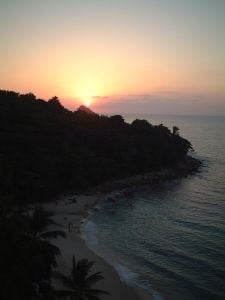 3. Mazatlán – Beaches and Culture: Mazatlán is a city that is definitely close to my heart – possibly because I lived there for several years. In days gone by, travelers used to have to brave the treacherous Devil's Backbone mountain pass in order to access this marvelous city by car or bus. However, due to the recent completion of the Durango – Mazatlán thoroughfare, taking advantage of Mazatlán's lovely beaches and delicious seafood cuisine is no longer a life-and-death experience but an easy highway drive.
4. Puerto Vallarta – Sunsets and Sunscreen: You'll want to pack a couple swim-suits and lots of sunscreen because you just might not leave the beach for the extent of your weekend trip to Puerto Vallarta! Water related activities are the 'thing' here so you'll have to take your pick between parasailing, scuba diving, surfing, or a variety of other fun pass-times. Or you could just nap on the beach and catch the sunset – it's a beautiful scene that can't be beat!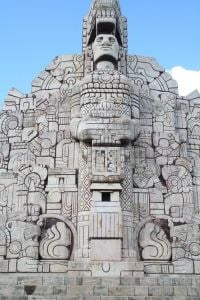 5. Merida – Crawling Through Caves: It's hard not to love Merida; it's such the perfect combination of culture and outdoorsy activities. You can choose to hike through some old Mayan caves (and even go swimming in a few) or to take a look at amazing Mayan ruins. And the city center isn't so bad either, there are plenty of museums and historical sights to keep you up and running your entire holiday there!
6. Guanajuato – Whimsical Days: Guanajuato is one of those cities that brings up feelings of nostalgia for those good ol' Mexican days of the past. Be sure to plan your trip around Guanajuato's annual Festival Cervantino in order to enjoy an extra bit of cultural and artistic infusion into your weekend vacation!
7. Guadalajara – Rodeos and Wrestling: With an incredible downtown area, marketplace, and opportunities to see true-blue Lucha Libre (Mexican wrestling) and genuine Mexican rodeos, this great city will capture your heart – even if it's not a seaside destination.
8. Puebla – Colonial Pleasures: If you want a feel for the 'true' Mexico, then Puebla is a must-see weekend stop. You'll love the feel of the buildings decked out with traditional Mexican tiles, love the authentic tacos, and have a great time exploring the colonial pleasures of this historic city.
9. Playa del Carmen – Local Paradise: With its jaw dropping beaches, Playa del Carmen is something of a heaven on earth. If you're looking for the perfect seaside destination for a relaxing weekend away from the stress and worry of work, look no further. Playa del Carmen is one of those places you'll be sure to want to visit again and again.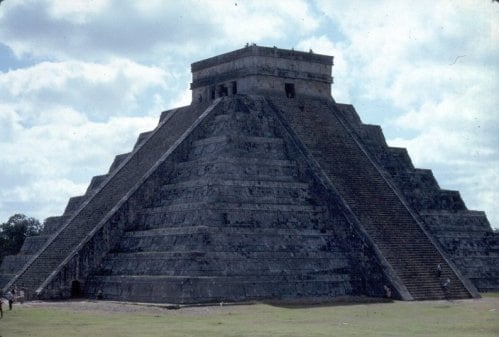 10. Teotihuacan – A Journey to the Past: Last, but certainly not least, is the breathtaking Teotihuacan. Located only about 30 miles from Mexico City, this destination can serve as a day trip (if you live in the capital) or as a side trip when you visit Mexico's hub. Either way, this is a journey not to be missed as this example of Aztec greatness is one of the Wonders of the World.
Getting around Mexico is a simple and easy process and with lots of cheap and efficient methods for travel, you don't really have much of a reason to spend your weekends at home. If you plan on traveling extensively, you probably already know that learning Spanish is a big plus. Just check out our inquiry page for information on language classes or if you're curious to see if your Spanish is up to par for all that travel, you can indulge in a Spanish placement test to check your level. Happy travels!