What Is the Cost of Living In Portugal?
With its sunny climate, relaxed lifestyle and affordable cost of living, Portugal has become an increasingly popular destination for expats in recent years. Whether you're a retiree looking to enjoy your golden years in the Algarve or a young professional seeking career opportunities in Lisbon, Portugal has something to offer everyone. But, what about expenses? Surely the cost of living in Portugal for an expat who doesn't own property must be very high…
→Sign Up Now: Free Trial Portuguese Lesson With a Native Teacher!←
Fortunately, that's not the case at all.  When it comes to the cost of living, Portugal is generally quite reasonable, especially when compared to other Western European countries! With affordable housing and low grocery costs, Portugal is one of those rare countries in which the cost of living doesn't come at the expense of good life quality.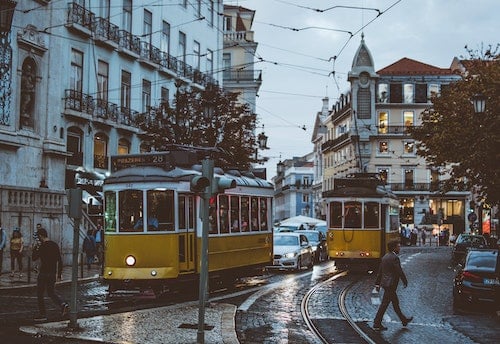 Are you planning to move to Portugal in the near future? Make sure you check our updated report on how much it costs to live in this beautiful country in 2022.
Housing
If you're planning to purchase a property in Portugal, the cost will depend on the location, type of property and other factors. However, according to Global Property Guide, the average price of an apartment in Lisbon is €3,814 per square meter. This may seem like a lot at first, but it's actually quite reasonable when you compare it to other large cities in Western Europe. For example, the average price of an apartment in Paris is €9,000 per square meter, while in London it's an eye-watering €15,000 per square meter!
Of course, not every expat looking for a fresh start will be able to purchase an apartment. In fact, most of them are digital nomads who want to spend one or two years in Portugal before heading off to a new destination.
So, how much does it cost to rent a place in Portugal?
According to recent data from Numbeo, the average monthly rental price for a one-bedroom apartment in Lisbon in 2022 is around €760. Sure, prices will vary depending on the specific location and type of property, but overall, rentals in Portugal are relatively affordable.
If an apartment in Lison is still too expensive for you, why not consider relocating to a smaller town? In the interior of the country, it is possible to find a one-bedroom for around $400 a month (though the average price comes closer to $500).
And if you really want to experience life in Lisbon but you don't think you can spend €760 on rent every month, you can always rent a private bedroom in a shared apartment for around $500 a month.
Food and Drinks
Do you enjoy cooking at home? Then you'll be able to happily contain your cost of living in Portugal.
One of the main reasons why the cost of living in Portugal is so reasonable compared to other Western European countries is that the price of groceries is surprisingly cheap. At €250 per month, buying food in Lisbon (the most expensive city in Portugal!) is €50 cheaper than in London or Paris.
This includes staple items such as bread, milk, cheese, eggs, and meat. But it is fruits and vegetables that are particularly low-priced. A kilo of tomatoes, for example, will cost you around €1, while a kilo of apples will cost you around €0.80. This is great news for people who like to entertain their guests with homemade meals, but also for those who just like to lead a frugal and healthy lifestyle.
While not as cheap as food, drinks in Portugal are also accessible: If you do your grocery shopping in a supermarket, a two-litre bottle of water will cost you around €0.50, a one-litre bottle of soda will cost you around €1 and a bottle of wine will cost you between €3 and €5.
So, why don't you treat yourself to a glass of rosé while you are cooking dinner?
Eating Out
If you're someone who enjoys going out to eat and drink, you'll be happy to know that Portugal is a great place for foodies. With its abundance of fresh seafood and traditional dishes, there's something for everyone there, and not just in the bigger cities! Of course, the cost of eating out will depend on the type of restaurant you choose. For example, a meal at a mid-range restaurant will cost you around €25 per person, while a meal at a more upscale restaurant can cost up to €60 per person.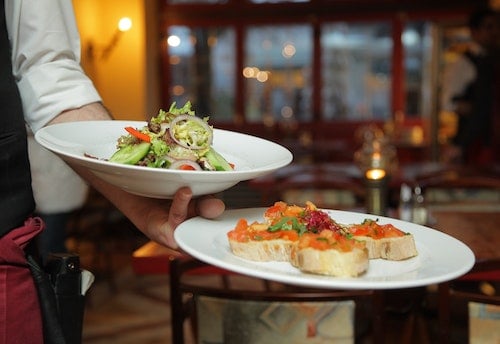 But if you're on a budget, there are also plenty of places where you can get delicious food for less than €10. In Lisbon, for instance, there are many so-called tascas where you can get a filling meal for around €8. Or, if you're in the mood for some fast food –or just on a really tight budget– you can always get a Big Mac at McDonald's for €5.
Transport
If you're planning on living in Portugal, it's important to know that the cost of public transport can be relatively high, especially in bigger cities. In Lisbon, for example, a single ticket costs €1.45, while a monthly pass costs €50.
Of course, the cost of transport will also depend on the mode of transport you choose. If you're someone who takes taxis frequently, for example, you will need to earn a lot of money: In Lisbon, the cost of a 5km ride in Lisbon is around €12! Never fear, though. Nowadays, you can always get a ride with Uber. At around €0,7 per kilometer, it's a much cheaper (and for some, safer) way to get home.
Finally, car owners should be aware that petrol is also quite expensive: a liter costs, on average, €1.40, which explains why many expats (and Portuguese people!) choose to buy a bike instead.
Medical Insurance
If you're thinking of moving to Portugal, one important cost to consider is health insurance. Unless you are a citizen of an EU country or have a valid residency permit, you will not be able to access the Portuguese public healthcare system and will therefore need to take out private insurance.
The cost of private health insurance in Portugal varies depending on the insurer and the type of coverage you choose. However, as a general rule, you can expect to pay around €50 per month for a basic policy.
Even with relatively high-priced bus tickets and costly health insurance plans, the cost of living in Portugal for expats is still one of the lowest in all of Western Europe.
Banking
Finally, another cost to consider when moving to Portugal is banking. If you're planning on opening a bank account in Portugal, there are a few things you should know.
First of all, most Portuguese banks charge monthly fees for their accounts. These fees can range from €2 to €12 per month, depending on the bank and the type of account you choose.
In addition, many banks also charge fees for ATM withdrawals and international transfers. So if you're planning on using your Portuguese bank account frequently, be sure to shop around and compare the fees of different banks before choosing one.
Hidden costs of living in Portugal
While the cost of living in Portugal is relatively low, there are a few hidden costs that expats should be aware of.
Here are a few things you should consider within your budget.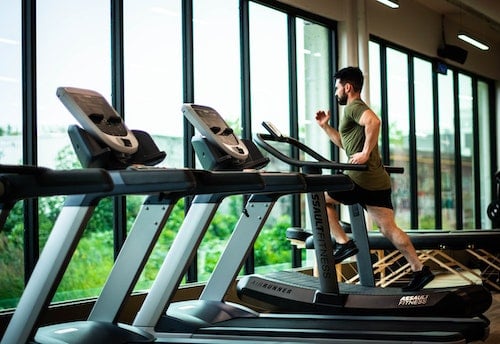 Gym membership: around €40
Electricity:   around €80
Internet:  starting at €25
Phone plan:  from €15
Cable TV:  from €30
*The figures are monthly and based on Lisbon costs.
As you can see, the cost of living in Portugal is quite affordable, even when taking into account some of the hidden costs.
With its affordable housing, delicious food, and great weather, it's no wonder that this tranquil but fascinating country is becoming an increasingly popular destination for expats and digital nomads from all over the world.
Of course, if you're thinking of relocating to Portugal, it's important to learn the basics of the Portuguese language before you go. While you may get by speaking in English at the beginning, you will soon realize that learning Portuguese is the best way to get a nice job, make friends, and connect with the local culture.
→Sign Up Now: Free Trial Portuguese Lesson With a Native Teacher!←
Portuguese may not be the easiest language to learn, but with our tailored courses for travelers and expats, you'll be speaking fluently in no time. All you have to do is send us a message and we'll pair you up with a Portuguese teacher for a completely personalized course based on your needs and objectives.
But that's not it. If you contact us by clicking on this link you will be able to access a free trial online lesson!