Essential Tips To Find Work In Portugal
Every year, hundreds of people look for work in Portugal looking for a change of pace. Seduced by its warm climate and its relatively low cost of living, they hope to find a relaxed but dynamic lifestyle.
Now, unless you are a digital nomad, there is one very important thing you'll need to do before you get to enjoy Portugal's pristine beaches and unique mountain landscapes: find a job that is both enjoyable and profitable.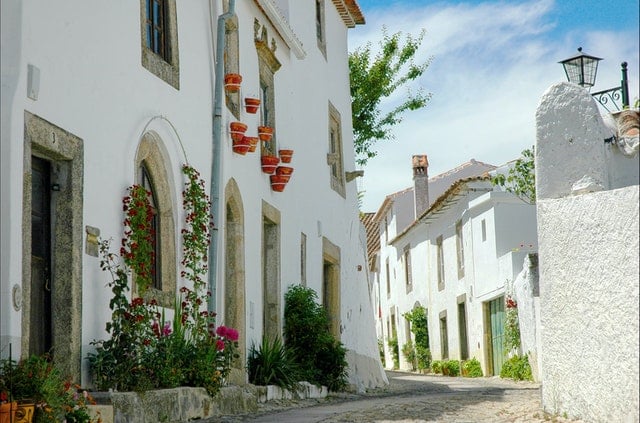 In this blog, we'll tell you everything you need to know to get the job of your dreams. From the intricacies of writing a Portuguese CV and cover letter to essential tips to rock a job interview in Portugal, here is your ultimate guide if you want to find professional success in Portugal.
Finding Work in Portugal
The Covid-19 pandemic highlighted gaps in the social safety net of most countries, and aggravated the situation for disadvantaged workers all around the world. While developing nations are still recovering from the crisis, Portugal has shown a fast recovery thanks to public investment and the return of tourism. According to official projections, real Gross Domestic Product (GDP) is projected to grow by 5.4% by the end of 2022 and 1.7% in 2023.
So, are there jobs available for foreigners in Portugal?
Absolutely!
At the moment, marketing, IT, and other online and technology occupations are experiencing a rise in employment, and there is also a growing demand for digital nomads who can work remotely in fields such as web design, graphic design, and social media marketing. On the other hand, those who are not as versed in the technological world can always find work in real estate, in the tourism industry, or working as English teachers or au pairs, all of which have long been safe options for expats.
If you want to start looking for a job in Portugal now, the best way to do it is to network and make connections with people who work in your field. LinkedIn, the world's largest professional networking site, is a great place to start. There are also a number of websites, such as Indeed, that list international job postings. And then, of course, you can always try contacting specific companies on their official websites.
How to Write a Portuguese CV
Portugal may have lots of wonderful opportunities for expats, but job offers will come your way unless you make an effort. For most jobs, you may present either a Portuguese CV or an English one. Even if you decide to do it in English, it is important to bear in mind that business customs in Portugal are likely to differ from your own country's.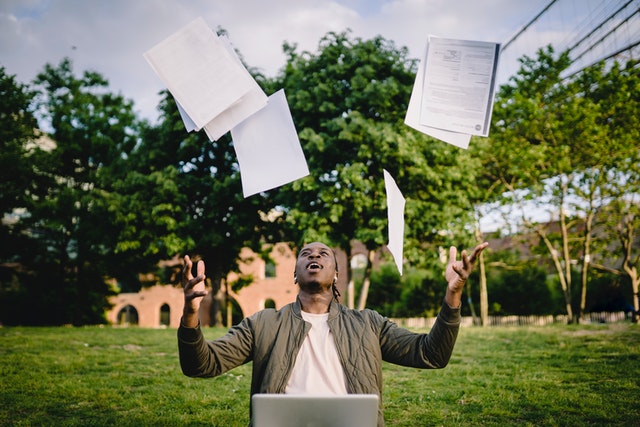 Following the classic Portuguese CV format and speaking Portuguese will guarantee that you include all of the important and relevant information in your resume, giving it a better chance of getting responded to and find work in Portugal.
A CV in Portugal is usually two to three pages long and written in reverse chronological order.
Portuguese CV structure
At the left top of the page, Include your personal information and contact details:
Nome completo: Full name
Data de nascimento: Date of birth
Nacionalidade: Nationality
Endereço de email: Email address
The first main section of a Portuguese CV should be a list of your formal qualifications, including courses, university programs, and relevant seminars. Make sure you start with the most recent one and include dates for each entry.
Now that your potential employer knows everything they need to know about your formal education, it's time to list your work history. As with the previous section, start with the most recent position and progress to the oldest. For every new entry include the following items:
—start and end dates
—the name of the firm
—job title
—main responsibilities
—relevant challenges
Include a section for your computer literacy abilities and your language skills. For every language you list, say what level of proficiency you've reached: principiante, pré intermediário, intermediário, intermediário superior, avançado.
You may also include extracurricular activities, but only if you feel they will be relevant to the position you're applying to.
Attach a professional-looking, passport-sized picture of yourself.
General tips for writing a great Portuguese CV
Portuguese firms place a large value on professional training and development. If you've ever received any sort of training in previous jobs, make sure to include it under the Work history section. This will show recruiters that your past employers were willing to invest in your potential.

 

Be honest. While it may be tempting to dress up the truth and present yourself in the brightest possible light, it may result in more problems than advantages.

 

Keep your resume brief and to the point. Two A4 pages is the ideal length for a Portuguese CV.

 

Proofread your CV with the help of a professional Portuguese teacher to make sure it doesn't have any typos or language mistakes.
Undergoing an interview in Portuguese
Facing an interview is probably the most stressful part of looking for work in Portugal.
And believe us. If your CV succeeds in impressing recruiters, you will be asked to attend an interview! The customs and etiquette for Portuguese job interviews follow the typical format of most European nations, including punctuality, professionalism, and good preparation.
However, there are a few special tips that you should consider when sitting for a job interview in Portugal.
Face-to-face interviews
If you have applied for a job in a traditional company, the first interview is very likely to take place in the form of a face-to-face meeting. To make a good first impression and ensure calm and success in such a potentially stressful scenario, make sure you follow the advice below.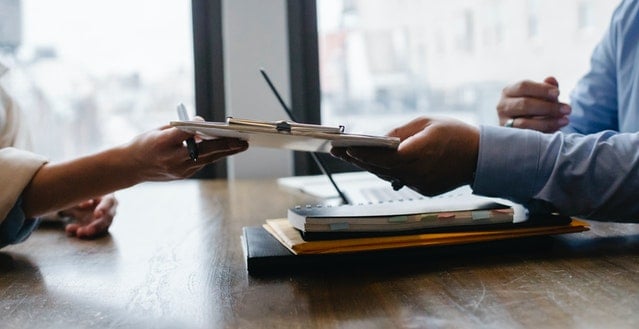 Read about the company beforehand and show an interest beyond the position. This will make your employers feel that you really want to be part of the firm, as opposed to making them think you just to work in Portugal.
Even if the interview is conducted in English, learning a few key greetings in Portuguese will still be much appreciated.
Dress smartly, but don't overdo it. In most Portuguese IT companies, for example, suits are not the norm.
Bear in mind that Portuguese interviews begin formally, with a brief handshake for introduction, and you are expected to give your full name before the conversation starts.
Address the interviewers by their title and surname, unless they invite you to call them by their first name.
Be ready to show copies of your diplomas, certificates, or any other proof of the qualifications you've listed on your CV.
Try to anticipate what questions you may be asked about your skills and experience and prepare your answers.
Ask your interviewer about things such as opportunities for development within the company, professional training, and corporate culture, but avoid inquiring about salary, perks, or holidays in the first meeting.
Online Portuguese interviews
If you're not in Portugal when they call you for an interview, it may be possible to set up an online meeting. Online interviews aren't widespread, but they are becoming more popular among foreign applicants looking for work in Portugal.
An online interview should be treated with the same amount of preparation as a face-to-face meeting, but there are a few added requirements that it is important to bear these tips in mind:
Choose a room that is quiet, well-lit, and not crowded with distracting objects.
Rehearse the interview on camera beforehand to make sure you can give a relaxed air on camera.
Ask your interviewers if they can hear you clearly before the conversation starts. Make sure how to adjust microphone volume and settings.
Common Interview questions
In the US, it is common for headhunters to ask bizarre questions aimed at testing the applicant's creativity and improvisation skills. Fortunately, when looking for work in Portugal you won't have to worry about coming up with equally bizarre answers, as Portuguese recruiters are more conservative.
If you are preparing for a Portuguese job interview, here are a few questions you may be asked:
Por que você decidiu se mudar para Portugal?
Why did you decide to move to Portugal?
O que lhe interessa nesta posição?
Why are you interested in this particular position?
O que o torna a opção ideal para esta opção?
What makes you the ideal choice for this position?
Você pode descrever seus principais pontos fortes e fracos?
Can you describe your main strengths and weaknesses?
Quando foi a última vez que você enfrentou um desafio importante no trabalho? Como você lidou com isso?
When was the last time you faced an important challenge at work? How did you deal with it?
Você gosta de fazer parte de uma equipe?
Do you like to be part of a team?
Por que você deixou seu emprego anterior?
Why did you leave your previous job?
The process of finding work in Portugal can be nerve-wracking, but with a bit of preparation, you should be able to make a great impression. Our tips on how to prepare a CV and make a good impression in a job interview will help you understand what to expect and how to best prepare for the great opportunities that will surely come your way.
If you want to prepare for a job interview or even roleplay a business meeting, you've come to the right place. At Language Trainers, we offer personalized lessons that are tailored to every client's needs and learning goals. Send us a message now and we'll match you with one of our native teachers so you can get started in no time and find lots of work Portugal.