More and more companies are now investing in language training for their employees. Here is why.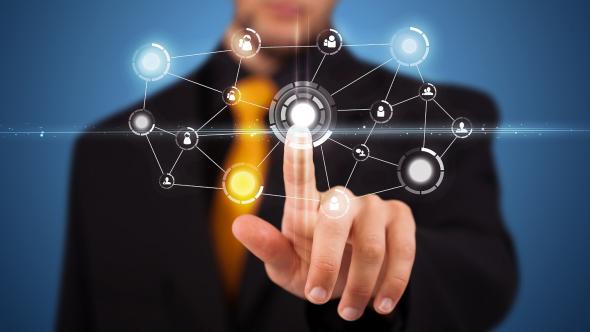 The successful international businesses needs a multi-lingual workforce. Studies show why business leaders take measures to promote language learning within their companies, as language expertise among staff members increases productivity and facilitates expansion into foreign markets.
Increasingly, global corporations appreciate the merits of investing in language training for their staff.
According to a recent report by CBI/Pearson Education and Skills, 41% of leading UK businesses said knowledge of a foreign language was beneficial, while 28% believed language skills would help to build relations with overseas contacts. The study further revealed these leaders feel the English education system fails to produce enough students with foreign language speaking skills, citing French, German, Spanish, Arabic, and Mandarin as the languages in highest demand.
CBI Deputy Director General, Katja Hall explained the growing need for these language abilities: "With the EU still our largest export market, it's no surprise to see German, French, and Spanish language skills so highly prized by companies. But with China and Latin America seeing solid growth, ambitious firms want the language skills that can smooth the path into new markets."
Hall voiced her own worries about "foreign-language study in schools under pressure," and how "the jury remains out as to whether recent government initiatives can help spur a resurgence in language learning." Ultimately, she underscored the importance of candidates acquiring the skills by the necessary means saying, "Young people considering their future subject choices should be made more aware of the benefits to their careers that can come from studying a foreign language."
The Necessity of a Multilingual Workforce
Though English remains the business language of choice, times are changing. Since 1975, the English-share of global GDP has been contracting significantly, meaning that English-speaking employees can no longer rest on their laurels, and English-speaking countries are starting to explore training their staff in a wider range of languages.
According to a report from The Economist Intelligence Unit about "how cultural and communication barriers affect business," business executives who oversee international transactions on a daily basis report that details are often lost in translation due to a lack of language expertise. The research revealed that 49% of 572 senior executives from public and private organizations worldwide believe miscommunication and messages lost in translation have inhibited major international business deals. Naturally, the breakdown of these deals resulted in major losses.
64% of the executives interviewed also felt that linguistic and cultural barriers have slowed access to foreign markets. More than 86% believe that profits, market share, and revenue would all increase significantly if their workforce were better equipped to communicate in other languages as and when required.
Studies Show Bilinguals Are More Productive Besides
Various studies suggest that bilinguals have the edge mentally over others who only speak one language. Bilinguals apparently demonstrate greater efficiency when it comes to workplace skills such as removing irrelevant information from documents, prioritizing tasks, and working on multiple projects.
The Financial Times recently reported that research shows "bilinguals have an enhanced awareness of people's point of view, born from their deeper understanding from an early age that some people have a different perspective"–a fact that would suggest bilingual employees make better managers and leaders.
The same study conducted by Professor Sorace from Bilingualism Matters asserted that bilinguals have a greater ability to focus on specifics and do not "switch off" their other language, meaning their brains grow to be more adaptable than those who only speak one language.
Businesses Invest In Language Training
Not only does fluency in local language prove essential for interacting with foreign colleagues and business contacts, but language skills ensure that no elements of international deals get lost in translation. When bilingualism correlates with other desirable employee traits to boot, it's easy to see why companies would favor employees who could speak multiple languages.
However, when international businesses can't find qualified candidates in the workforce, teams have pragmatically decided to institute internal language training programs. Such course offerings have the added benefit of shaping a global corporate culture, sending a powerful message to existing and future staff about the company's international identity. For businesses looking to invest in language training for employees, Language Trainers offers a wide range of online language courses, ranging from general survival courses that cover the basics, to technical courses for those who need to become specialized.