Favourite snacks around the world – China
Want to indulge in a little guilt-free snacking? We're not talking about eating the kind of tasteless trash that has no impact on your waistline, no; we're talking about snacking becoming a part of your study routine! Whether you snack as a reward, for something to do with your hands (and mouth) while working, or just for a little distraction away from difficult tasks, we say snacking is good for you! Don't believe us? Well, for those studying Mandarin here are some snacks from China — and how you can get a little language learning from your snacks!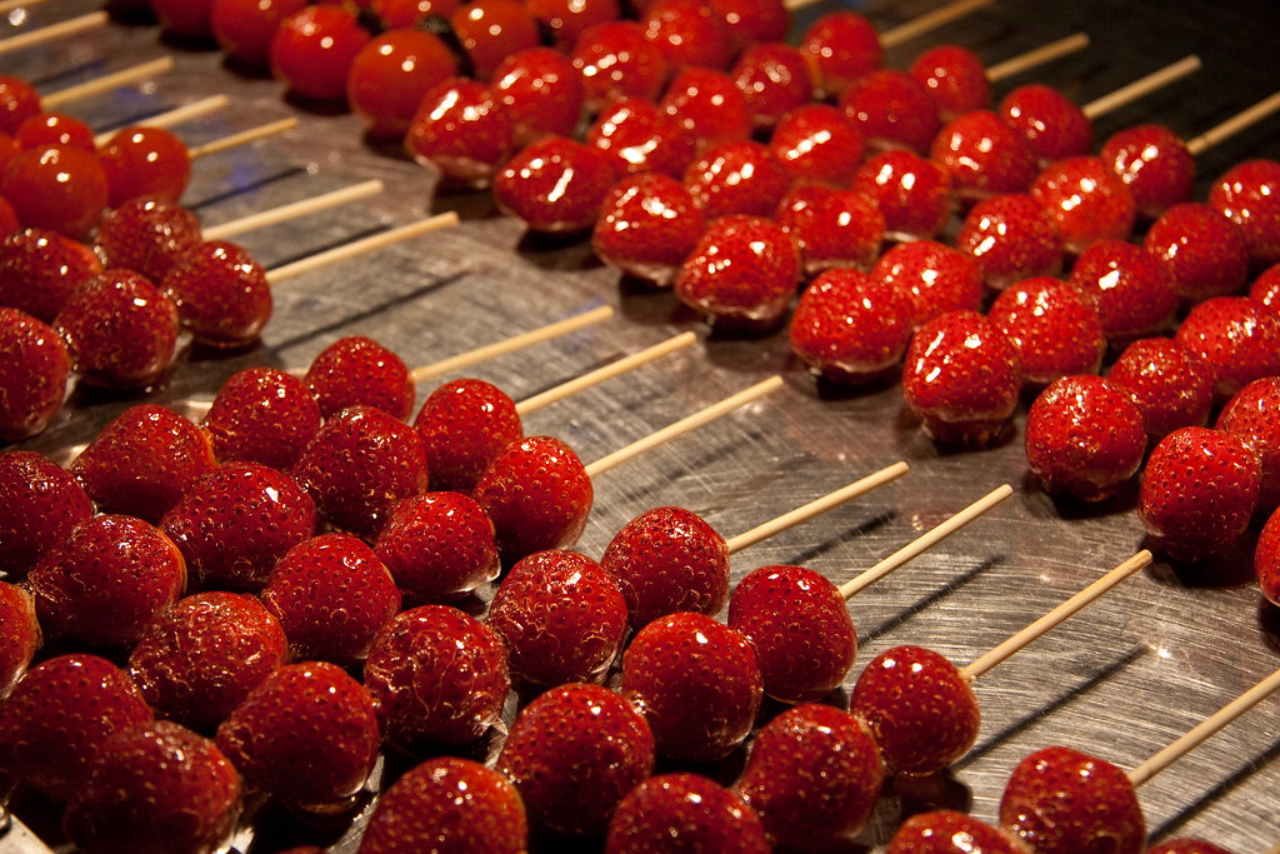 Tanghulu
Okay. So maybe our first suggestion for Chinese snack isn't the most practical for having while doing something else. That doesn't mean you can't get a little language learning out of it! Tanghulu is candied fruit, just like the apples you get at all good fayres. Fruit is dipped in a thin, crispy glaze of sugar for you to make a mess of your face with. Tanghulu comes on sticks like a fruit kebab, meaning you have a little hope of keeping your hands clean. Though not much! And how is any of this helpful for Mandarin practice? Well, what better way to practice your fruit vocabulary than by having Tanghulu in your face? From strawberries and apples to dates and hawthorn berries, there will be a sweet treat that you like!
Dumplings
We're going to use the catch-all term dumplings since China's variety of dumplings is wide and vast. You have xiaolongbao which are small steamed buns filled with pork, seafood, or vegetables, you have zhongshuijiao which are also filled with pork though are crescent-shaped, there are taobao which are soup dumplings filled with meat, and yes, soup, and plenty more besides. You really will be spoilt for choice, and since these are all pretty moorish you'll need a good amount to get you through a study session! Though you could also make the entire event of preparing then eating the dumplings into a lesson of its own, by following a recipe for soup dumplings in Mandarin.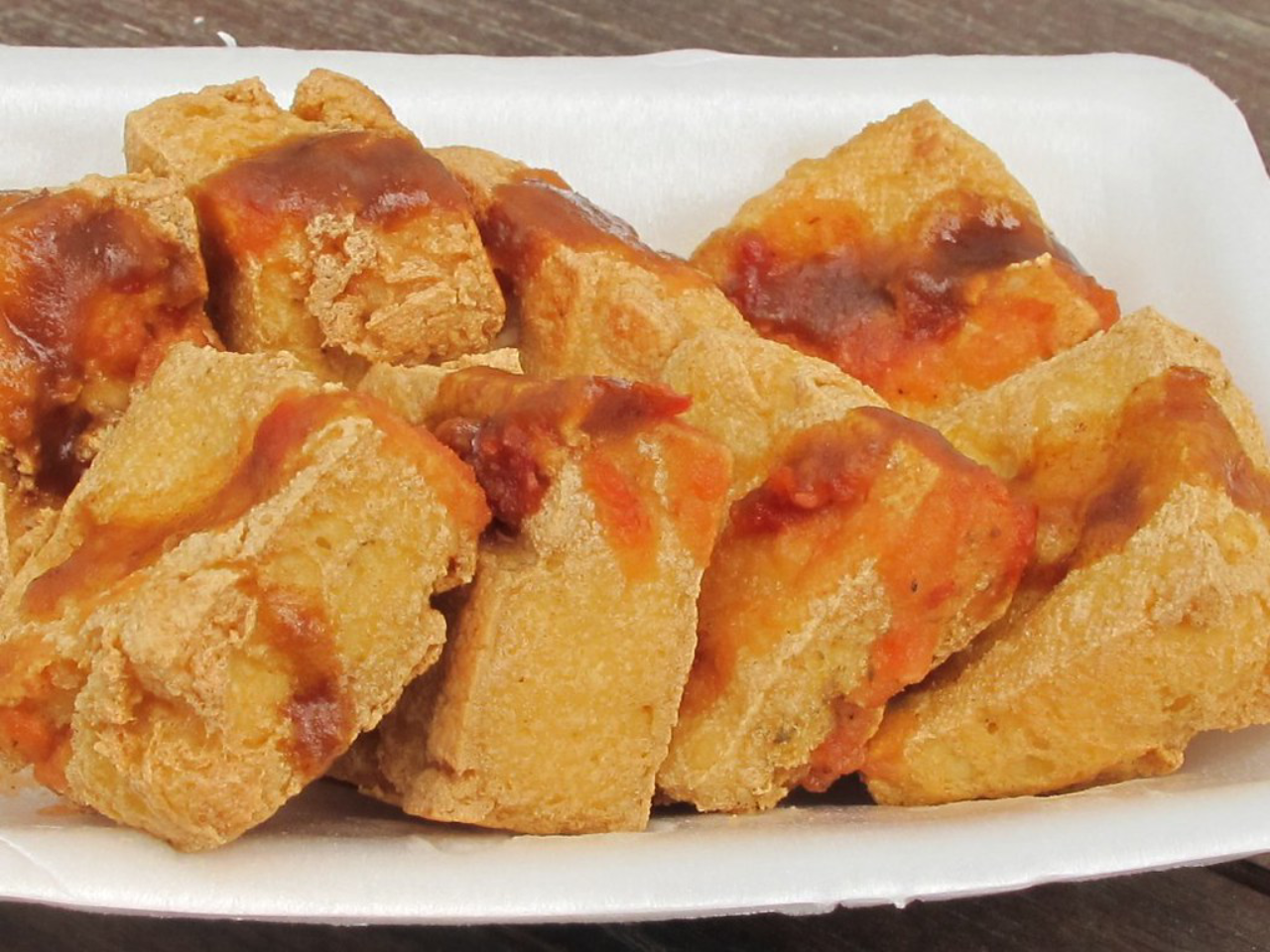 Choudoufu
We're giving you the Chinese word for this next treat first to entice you in, since the English translation will probably have you turning up your nose — quite literally! Choudoufu, or stinky tofu, is one of those acquired taste snacks, one you'll typically find sold by street vendors at night. It is fermented bean curd that is typically fried so it is crunchy on the outside and soft inside. Choudoufu is served with a thick chili sauce to dunk in, and is delicious — if you can get past the truly terrible smell. Hold your nose and hope for delicious things when you give choudoufu a sample. And if you find that you like it, hurray! Another little Mandarin lesson in progress. Here is a recipe for this very stinky tofu for you to try to recreate yourself.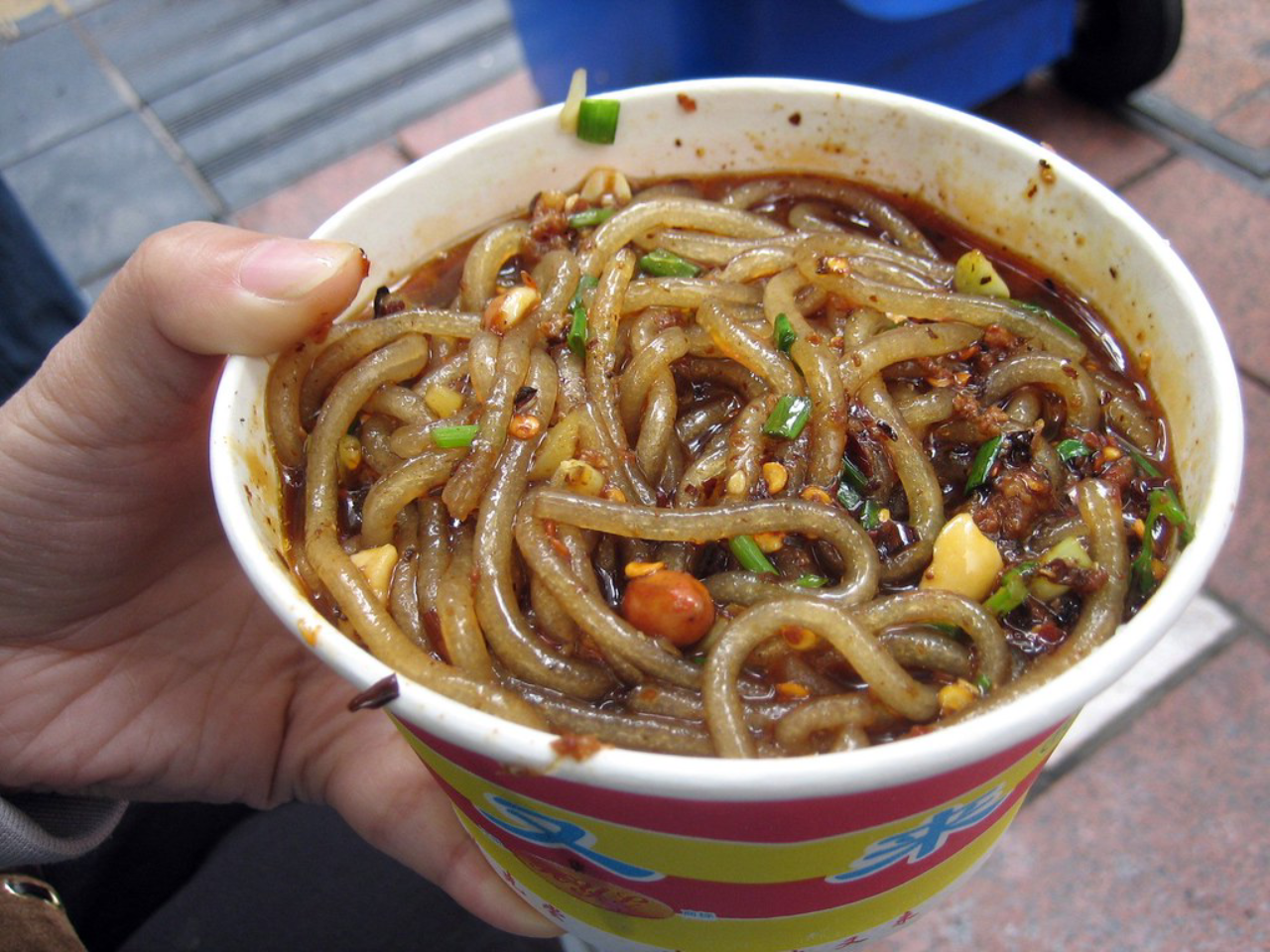 Hot and sour noodles
Looking for a quick bite rather than a snack to keep you company when studying? Hot and sour noodles might be just what you want! Made from sweet potato powder, these noodles tend to be a little thick and a lot translucent with a slight yellow tinge. They are slippery and chewy so you can practice your chopstick skills as you eat, and perhaps even use some of those curse words you pretend you don't know when you make a mess while eating. Hot and sour noodles are served with a sauce that includes the following ingredients; chili powder, ginger powder, vinegar, soy sauce, peanuts, soybeans, green onions, and parsley. Want to try making this dish for yourself? Here are some recipes in Mandarin!
Yang Rou Chuan
Our final choice of Chinese food is another messy one, but it tastes great so we know you won't mind! Yang rou chuan is lamb skewers, which are grilled over hot charcoals then sprinkled with cumin and crushed red pepper before serving. Typically these are sold at street barbecues but you can recreate them easy enough yourself! Here is a recipe in Mandarin for you to make your very own yang rou chuan; who says you can snack and study at the same time?
Hungry now? Or just looking for more opportunities to practice your Mandarin? We can help! Our native-speaking tutors can help you with a tailormade programme of study to suit your needs, whatever your level or schedule Drop us a quick enquiry to see how it works!