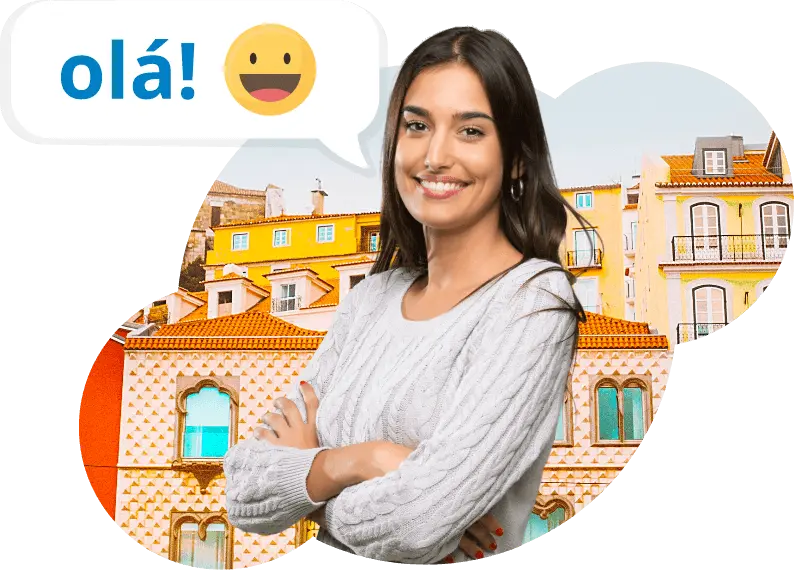 Does the Portuguese language spark your attention? If so, what are you waiting for to start learning this fascinating language? Portuguese is among the ten most spoken languages in the world, with 274 million speakers worldwide, so as you can imagine, it's one of the most useful languages to travel the world. It has official status in Portugal, Brazil, Cape Verde, Angola, Mozambique, Guinea-Bissau, and São Tomé and Príncipe, as well as co-official language status in Macau, East Timor, and Equatorial Guinea, so as you can see, if you become a fluent Portuguese speaker, you'll be able to feel at home on most continents and get to know diverse cultures. In addition to being one of the most widespread languages out there, it's also an amazing language skill to advance your career in the US, as there are incredible job openings across the whole country that require you to be bilingual, and if that wasn't enough, becoming a proficient speaker will help you connect with the nearly 700,000 Americans who speak Portuguese in the country.

Are you ready to begin your journey to fluency today? Take a look at this detailed guide which has all the information you need to get started right now!
Language Trainers organizes Portuguese courses in almost any destination!
All classes are taught by qualified, native speaker Portuguese trainers and can be arranged at your office or home for any day of the week (including weekends) in the morning, afternoon or evening.
City Quick Search
Portuguese lessons in...
COUNTRY OR ONLINE

CITY

If your City is not listed above, please click here
1. Why Learn Portuguese today
If you want to learn Portuguese but you lack the motivation you need to make the first step, here are some of the amazing advantages of speaking this wonderful language.
To Travel The World
Lusophone countries have a lot to offer, especially if you can speak the language. From the wonderful vineyards of Porto in Portugal to the wonderful festivals in Rio de Janeiro in Brazil and the unique beaches in São Vicente in Cape Verde, there are many amazing locations you can visit where Portuguese is spoken. Although you don't need to be a fluent speaker to enjoy these wonderful countries, being bilingual will improve your experience there, as you'll be able to get by easily, communicate with the locals, and understand the culture. What's more, speaking Portuguese will make it easy for you to understand other Romance languages so, as you can see, it will open up many doors for you in all your travels.

Traveling soon? Here are 10 Must-Know Words and Phrases for Your Trip to Portugal
For Business
Do you want to take your business to the next level? If that's the case, then you should definitely learn Portuguese, as you'll be able to take advantage of the successful economic relations between the United States and Brazil, the world's twelfth-largest economy. In 2019, two-way trade between these nations accounted for $104.3 billion, which comes as no surprise if you take into consideration that the US is Brazil's second-largest trading partner. This means that being able to communicate confidently in Portuguese will open up incredible chances to do business with Brazilian companies and business people, access international markets, and even find employees or business partners abroad.

If you want some extra information on the matter, we have great articles you must read:
To Communicate With Relatives
If you happen to have family members who live in a country where Portuguese is spoken, or you're married to someone who was born abroad, learning this language is the smartest thing you can do if you want to get closer to them. This will ensure you can communicate clearly with them, especially since not many people speak English in countries like Brazil, Mozambique, or Angola. On top of that, as there will be no language barrier between you, you'll be able to understand their customs and traditions better and develop a deeper appreciation of their culture.
To Move Abroad
Do you plan on living abroad? If so, becoming bilingual means you'll get to move to any Lusophone country you want, and enjoy the wonderful job openings available there for English speakers. Whether you're interested in living in some part of Brazil or some of the laid-back Portuguese cities, being able to communicate fluently is key to feeling at home there, getting a decent job, and having an active social life. If you're worried about feeling homesick in these countries, don't be, as you'll find that there are really big communities of expatriates that keep American culture alive, especially in Brazil, where there are approximately 70,000 Americans, and Portugal, where there are nearly 10,000.

If you're going to move abroad, these articles are for you: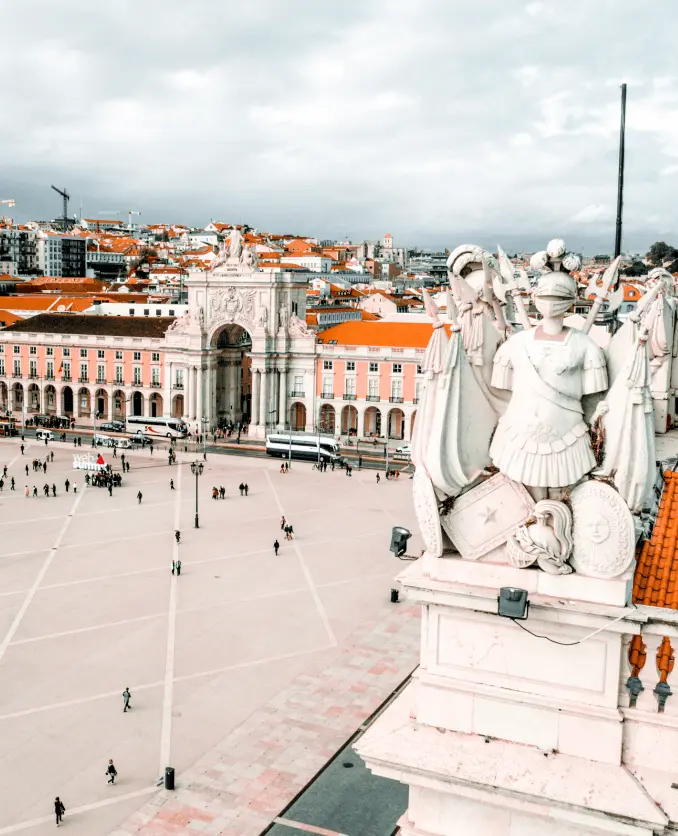 Get started with Portuguese today!
2. The Portuguese Language and Its Dialects
Due to how widespread it is, the Portuguese language has many different dialects you can learn. If you are interested in Brazilian Portuguese, you might be surprised to hear that due to the size and cultural diversity of Brazil, there are numerous regional variations of the language, with often large phonological and lexical differences. Some of them are:
Brasiliense, also called Candango, which you can hear in Brasilia and its metropolitan area.
Carioca, spoken in Rio de Janeiro and its neighboring areas, is more similar to the European variant.
Gaúcho, which is heavily influenced by Spanish, Guarani, and other indigenous languages, is used mainly in Rio Grande do Sul, parts of the Paraná, and Santa Catarina.
Recifense, which is characterized by its soft consonants, is used in the metropolitan region around Recife and the region of Mata Pernambucana, in Pernambuco state.
Sertanejo, which you can hear in the southeast, central-south, and east of Mato Grosso.
Paulistano, which you'll hear if you visit São Pablo.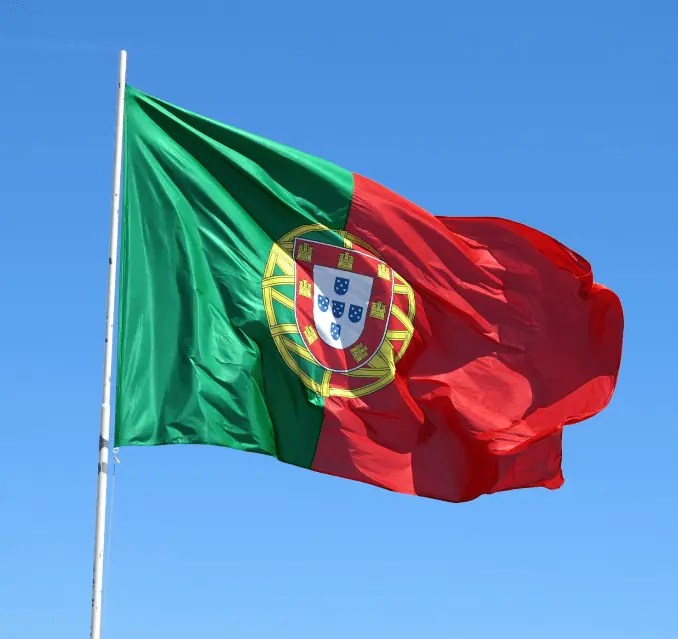 Although these regional variations may diverge from each other, they are all mutually intelligible, so regardless of the dialect you speak, you'll be able to get by just fine. European Portuguese, on the other hand, has significant differences from Brazilian Portuguese, especially in its pronunciation, the way certain words are spelled, and the fact that European Portuguese tends to be more formal. However, once you master the language, you'll be able to communicate in both countries with ease, so choose whichever you feel is going to be more useful for you in the future.

Although the Brazilian and European variants are the most popular among learners, there are other dialects like Angolan and Mozambican, which have certain words that come from other African languages. However, they are quite similar to the European variant, so if you're planning on making a trip to any of the African Lusophone countries, you should consider learning European Portuguese.
3. Why Learn Portuguese With a Teacher
No matter what Portuguese dialect you decide to learn, the fastest way to become a proficient speaker is by getting the help of a native Portuguese teacher. Although you might be tempted to study on your own because it's free, before making a decision you might regret later, take a look at all the advantages of learning with a tutor:
Getting to ask everything you want to know on the spot, which means you don't need to waste time looking for answers online from unreliable sources.
Using updated materials that are suitable for your language level, keep you engaged and allow you to make progress faster.
A tutor will correct your mistakes and help you identify those aspects of the language you need to work on.
Get all the practice time you need to develop your conversation skills and get ready to speak in any situation.
Having someone who can guide you through the entire learning process as well as keep you motivated will make a big difference especially when you feel stuck and frustrated.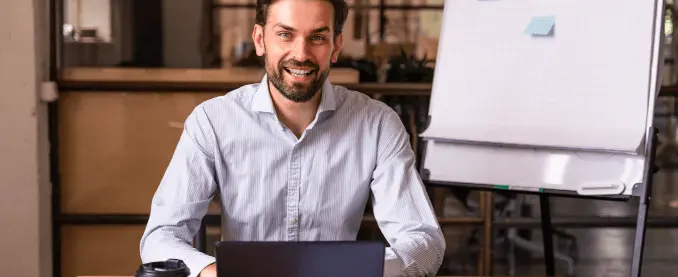 If you want to get to know more about our incredible Portuguese tutors, contact us and one of our team members will answer any question you might have and find the perfect teacher for you!
Take Portuguese lessons with our tutors!
Individual or Group Portuguese Lessons?
Although any type of lesson will help you reach your language goals, there are certain differences you should consider in order to choose the learning plan that works for you the most.
Individual lessons are perfect for learners who have clear objectives they wantto achieve and want to be in complete control of the schedule. So, for example, if you need to learn Portuguese for specific purposes like moving, advancing your career, or passing an exam, booking individual lessons might be the best choice for you, as you won't have to adapt to other people's pace and learning goals.
Group lessons, on the other hand, are a more affordable option for learners who enjoy studying with others and don't mind having partial control over the schedule and content of the lessons. On top of that, they are ideal for people who want to learn from peers, enjoy real-life communication during their lessons, and want more varied types of conversations.
If you're still not sure which one you should choose, take a look at all the different Portuguese courses we offer on our website.
4. How to Learn Portuguese for Free

If you want to make progress as fast as possible, in addition to attending Portuguese lessons, there are many free resources you can use to work on your language skills. Let's take a look at some of the best ones you can start using right now:
The first thing you can do to start learning Portuguese for free is take a language level test, as this will help you choose resources that are suitable for you. Although there are many tests online, take a look at the FREE Portuguese Level Test on our website, which will help you assess how good your current language abilities are.
One of the smartest ways to develop your listening skills is to listen to podcasts, as this will help you get used to the sounds of Portuguese and pick up plenty of useful expressions. A great podcast you can listen to for free is Janela Aberta, which is really popular in Portugal and incredibly thought-provoking. Another option you should check out is Todo Mundo Pod, which has more than 90 episodes that focus on Brazilian culture and even offers free transcriptions that will make it much easier for you to understand the podcast.
If you want to connect with other Portuguese speakers from all over the world, you can join online communities on websites like Tandem and HelloTalk, where in addition to making new friends, you'll get to read and share stories about your learning process and practice your conversation skills.
Start watching TV shows in Portuguese, as this will help you learn about lusophone cultures and expand your vocabulary while you enjoy entertaining content. On Netflix, you'll find great shows like Brotherhood, a 2019 crime drama show set in the 90s, and Nobody's Looking, a Brazilian fantasy comedy that follows the story of an angel who assumes different personas to learn about human nature.
Read as much as you can in Portuguese. In addition to paying a visit to your local public library, there are plenty of free e-books you can read online, like the many course books offered by the U.S. Foreign Service Institute. Another great example is Português Para Principiantes, a free e-book released by the Department of Spanish & Portuguese of the University of Wisconsin, which provides students a good foundation in Portuguese grammar, as well as an opportunity to improve their ability to read and understand the language as it's used nowadays in Brazil.
"We are over the moon with surprise at our Portuguese classes with Language Trainers! What we have discovered is our teacher Lisandro's method is so successful at pushing our comprehension, our brains are full at 90 minutes! At the end of our rigorous 90 minutes we were breathless and couldn't believe what we didn't know 90 minutes before. Now, we didn't just comprehend, but were able to converse in a basic Q&A in Portuguese. Our son is a sophomore in language studies and he sat down with us to watch a short demonstration on what Lisandro's methodology can do and he was amazed! "Who are these people and what have you done with my parents?" was his joke!"
Ava Dorrance- Mandarin Chinese course in Tucson
5. Best Apps to Learn Portuguese
Even if you have a busy lifestyle and move a lot, using language apps is a great way to work on your skills during your free time. Although it might not seem like much at first, if you devote at least fifteen minutes a day, in a few weeks you'll start to really see the difference. Some of the apps you can use are:

Reach out to us for Portuguese classes!
6. Portuguese Survival Phrases
Do you need to learn some useful Portuguese phrases fast? Here's a list of some of the most commonly used phrases you need to know before you travel to a lusophone country.
| Portuguese Version | English Version |
| --- | --- |
| Olá | Hello |
| Como estás? | How are you? (Informal) |
| Como está? | How are you? (Formal) |
| Então, tá tudo? | Hey, what's up? |
| Prazer em conhecê-lo/la | Nice to meet you |
| Por favor | Please |
| Bom dia | Good morning |
| Boa tarde/noite | Good afternoon/evening |
| Qual é o seu nome? | What's your name? |
| Meu nome é… | My name is… |
| De onde você é? | Where are you from? |
| Onde fica o banheiro? | Where's the bathroom? |
| Muito obrigado/a | Thank you very much |
| Que horas são? | What time is it? |
| Alguém aqui fala inglês? | Does anyone here speak English? |
| Não compreendo | I don't understand |
| Fala inglês? | Do you speak English? |
| Como se diz…en Português? | How do you say…in Portuguese? |
| Quanto custa? | How much is this? |
| Eu estou aprendendo Português | I am learning Portuguese |
| Sim/Não | Yes/No |
| Disculpa, sabes-me dizer onde…? | Excuse me, can you tell me where…? |
| Tens toda a razão | You're right |
| Disculpa, mas não concordo | I am sorry, but I don't agree |
| Não sei | I don't know |
| Vocês têm um quarto disponível? | Do you have a room available? |
| Quanto custa por noite? | How much does it cost per night? |
| Gostaria de pagar com cartão de crédito/ em dinheiro | I'd like to pay by credit card/with cash |
| Até breve | See you soon |
| Adeus | Goodbye |
| Xau/Ou Tchau | Bye |
If in addition to these phrases you want to learn some Portuguese slang, take a look at these Portuguese Slang Expressions to Sound More Natural and Native-Like.
7. Is Portuguese Hard to Learn?
This is one of the most commonly asked questions by people interested in learning Portuguese, and the truth is there's not a straight answer to it, as it will depend on your background and previous abilities. If you already speak French, Spanish or Italian, for example, you will find it fairly easy to learn Portuguese, due to the similarities between all Romance languages. On the other hand, if you only speak English and this is your first attempt to study a foreign language, you might find it a bit more challenging in the beginning, so if this is your case, let's take a look at the different aspects of Portuguese that most learners find the most difficult.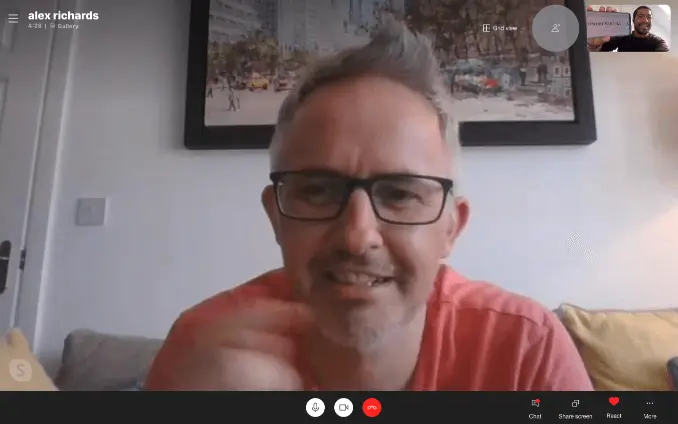 Listening Challenges
As you probably know by now, there are many different Portuguese dialects and accents, so at first, it can be a bit overwhelming to understand what some native speakers are saying. A great thing you can do when you first start is to listen to only a particular variety of Portuguese that you're most attracted to and leave the rest for while. If you like Brazilian Portuguese, for example, you can immerse yourself in it as much as you can by watching Brazilian movies, listening to podcasts, and checking out Brazilian YouTubers like Whindersson Nunes and Canal KondZilla. Once you feel like you've fully adapted to this variant and can understand it easily, you can then check out other dialects, and try to tell the different Portuguese accents apart.
Grammar
Portuguese grammar is one of the most common sources of mistakes among beginners. To start with, you'll have to learn the grammatical genders of nouns, which might be quite challenging in the beginning, as although there are some rules you can learn to know if a noun is masculine or feminine, there are plenty of exceptions to those rules. On top of that, you'll have to learn how to conjugate verbs and get used to the Portuguese sentence structure, which differs a lot from English and makes it look much easier in comparison.
Pronunciation
Being able to make the sounds in Portuguese is hard, even for speakers of other Romance languages. This is because there are plenty of nasal sounds that don't exist in English or other languages, as well as other complicated ones like the sounds in words that have letter combinations such as -lh and -nh.
Spelling and Diacritics
As soon as you start writing Portuguese words, you'll realize that there are five different diacritics you need to learn. These not only change the pronunciation of a word but can also radically alter its meaning, so it's really important you tell them apart and use them appropriately. These are cedilla (ç), acute accent (á), tilde (ã), circumflex (â), and grave (à).

If all these aspects of Portuguese seem like a lot to learn, don't worry! It's completely natural to feel a bit overwhelmed at first. However, with the help of a native tutor, you'll be able to understand all these different topics and master them in no time. That's why if you're committed to becoming a proficient Portuguese speaker this year, the smartest thing you can do is send us a quick inquiry today so that we can find you a perfect course that helps you achieve all your language goals as fast as possible.

If you want to know more about us, you can check out our website, which has all the information you need, our social media, where you can get amazing tips from our teachers, and our blog, where you can read many amazing articles about the Portuguese language and expand your knowledge on the matter.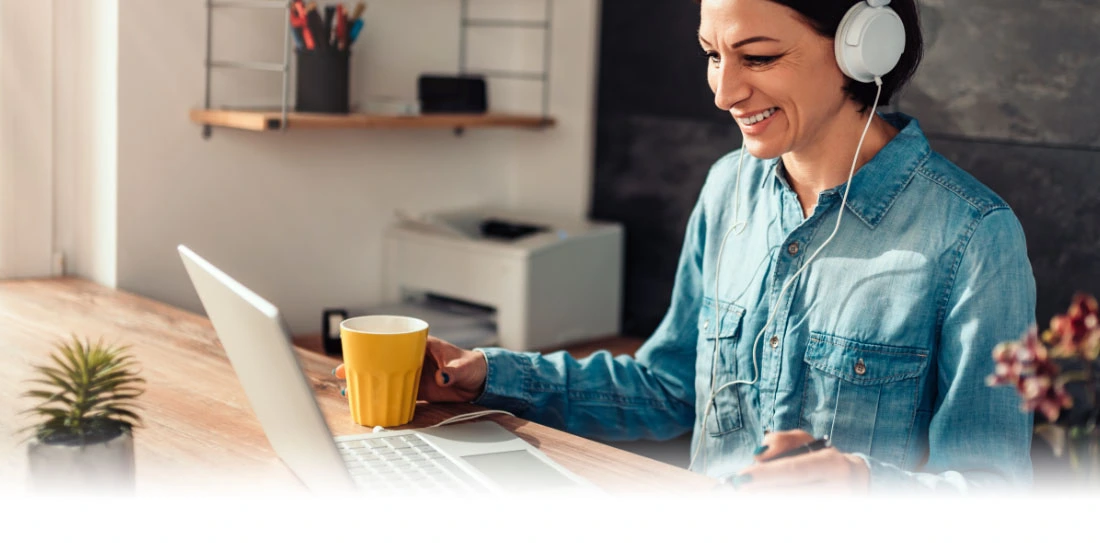 Switch between online and face-to-face Portuguese classes with a hybrid course!
Existing student?

Continue your language development and learn with your same teacher face-to-face

New Student?

Start your clases online and switch to face-to-face later
Begin your hybrid course!
"Teste seu português"...
Test your Portuguese skills
27139 tests taken so far | Average score: 37 out of 70
Wouldn't you love to learn Portuguese before your trip this summer?
We can help.

Preferred Supplier
Language Trainers is the preferred supplier for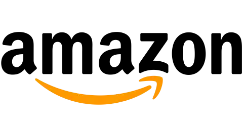 How to Book

Take our Portuguese Language Level Test.

Let us know why you need to learn Portuguese and include the time and location that best suit you.

Review our quote and, if you are happy with it, receive our invoice and Agreement form.

Sign our Agreement form and submit a deposit* for the course.

Receive confirmation from our team with your Portuguese tutor's details.

Begin your Portuguese training and receive your Portuguese course book.
Throughout your Portuguese course, the Language Trainers Academic Team will be on hand to help you with any queries.
Click to see more.
After the first lesson or two, our team will contact you to ensure you are happy with your trainer. If necessary, we will change the focus of the course to better suit your needs.
After finishing your course, we will send you a course attendance and completion certificate..
Our team will provide you with follow-up learning opportunities, including: self study material, language courses in Portuguese-speaking countries, and more advanced courses with Language Trainers.
*Deposit payable by check, credit card, wire transfer, or PayPal. Your quote will include the number of classes and cost. A typical course lasts 30 hours per level, with classes of 2 hours each.
Client testimonials
See some of the testimonials we have received from our clients.

"The Language Trainers website was well organized and the team responded immediately. My husband is enjoying the sessions with his instructor and learning a lot."

Portuguese course in

"I had two lessons with Rute and she is a great match! She is already pushing me to read out loud and is very encouraging. Thank you for finding me a good match."

Portuguese course in Basildon

No need to read long books, search for the right TED talk or go on an expensive fact-finding mission. Language Trainers Experts bring country-specific experts to your office, via videoconferencing, at a time that works for you.
Feedback and Suggestions
At Language Trainers we really care about what our clients and trainers have to say. We also care about your opinion even if you are just browsing our website for the first time.
Language Guides
Check out our fun and informative language guides giving you insight into the people, culture, and languages of some of the world's most beautiful countries
Level tests, listening tests, foreign song, film and book reviews, course book reviews, games and trivia and more.