Open Group German Courses
On this page you will find a full list of open group German courses, available for you to book your place today.

Please bear in mind that these courses have a limited number of spaces. If the course you choose is already fully booked, please come back later and check again, as we offer them on a rolling cycle.
View the German for Beginners 1 Course Outline
Language: Level: Currency: Age:
LOOKING FOR A DIFFERENT LEVEL?
We can arrange a course tailored to your needs!
Or subscribe to our newsletter and we'll let you know as soon as we add more courses
Important Course Facts.
An extensive list of courses to suit every level.
Native-speaking, certified instructors.
Courses span 5 weeks.
Large & small groups available.
Flexible syllabus.
Meet international learners.
Why Learn German Today?
Used by millions of people worldwide and the most popular language spoken in mainland Europe today, German is an asset for every person looking to apply for an international job, visit a German-speaking country, or simply broaden their cultural horizons. This is not only the native tongue of Germany, but also a primary language spoken in other nations, like Austria, Liechtenstein, Belgium, and certain parts of Switzerland and Italy. At Language Trainers, we have courses available for every level and background, so we can help you acquire German, regardless of your linguistic goals.
Our clients are saying
"I'm very happy with the German Course, I learned a lot of new things and Valerie is an amazing teacher."
Pablo Herrera
German course in La plata, Argentina
"I enjoyed the Beginners Spanish 2 course! I am starting to feel progress with my language development, which is exciting."
Allysin Berg
Spanish course in Colorado Springs, USA
"We have just finished our Italian Beginners course today and it was most enjoyable. Valentina is such a lovely lady and was hugely patient and a great teacher. I felt like I was starting to achieve something."
Margaret Williams
Italian course in Milton Keynes, UK
Benefits of an Open Group German Course with Language Trainers Connect
Sign up for our open-group German lessons and learn the language online in an entertaining way, while making friends from all around the world who are as motivated about learning German as you!

Our open-group classes are structured so that every student has the same level of proficiency. In this way, you will practice and improve together! You will also participate in an enriching cultural exchange, as your fellow learners come from different parts of the planet and will share their views, cultures, beliefs, and traditions throughout 5 weeks of lessons. Practicing is essential to acquire fluency in a foreign language, and with our German lessons, you will get plenty.

At Language Trainers Connect, our tutors are not only native speakers of the language, but they are also certified professionals with plenty of experience helping others to achieve fluency in German. Thus, they have countless resources and strategies to make your online group lessons motivating and interesting.

You won't merely memorize lists of words or listen to boring recordings, but instead, you will use your language and cognitive skills to complete fun, interactive tasks and activities that will help you improve in a short time. Do you want to know more? Send us a quick inquiry.
Course Requirements
Wondering about what equipment you need to join a Language Trainers Connect Open Group German Course? You only need: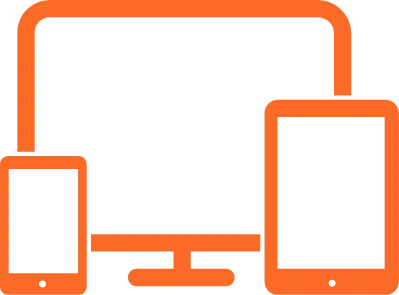 A desktop computer, laptop, tablet, or smartphone.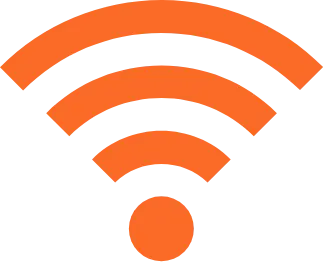 A stable Internet connection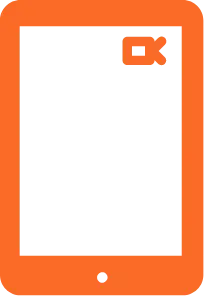 Zoom: download and use for free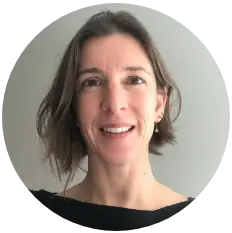 Valerie
Valerie lives and breathes languages. In addition to being a qualified bilingual German and French language trainer, Valerie is proficient in written and spoken Spanish, Italian, and English, and she understands Portuguese. In between teaching online and face-to-face language courses full-time, Valerie further uses her language skills to complete translation work or coordinate German-language projects in her current home city of Córdoba, Argentina.
She has been teaching language classes for over 12 years, and has lived and worked in countries all around the world: Valerie was born in Germany, has French nationality, studied in Spain, and lives and works in Argentina. So, with Valerie, learners get more than a qualified native speaker with a Bachelor's degree in Foreign Languages and Literature, an academic certificate to teach German and Italian, and various other language-related credentials. Students also get a well-traveled teacher who knows the most crucial elements of German culture to know to acquire the language faster, as well as an expert tutor skilled at teaching multinational groups, capable of adapting her style and approach to suit the learning preferences of each individual.
Valerie is highly proficient in teaching languages to groups of all levels (including complete beginners), assessing students' progress and adapting course content on the fly, and creating activities and using online materials to facilitate learning. She can even teach highly specialist language classes, when they are relevant or interesting to her students, such as German idioms and medical terminology.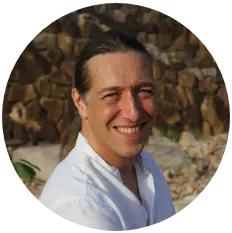 Jurgen
Formerly an electrician, Jurgen made the switch to teaching his native language in 2014. Like his previous career, Jurgen enjoys tutoring because of the people he meets as a result, and he has taught German to school students, professionals, and private individuals and groups via face-to-face and online programs. In fact, he even has a professional certification in IT, which he uses to great effect in his online Language Trainers Connect courses: utilizing software to cultivate a productive virtual learning space; sharing digital resources to make studying more enjoyable and interactive; and stimulating interesting discussions and cultural exchanges among his students, while they put their German speaking and listening skills into practice.
Jurgen is highly proficient at teaching all levels of German to all ages and abilities, including people with learning handicaps, and is experienced delivering a set syllabus to his groups of students during the allocated timeframe. But he also loves to bring something of himself to each lesson, and delights in learning about other people's native languages, home nations, and cultures as much as he loves sharing interesting information about the German language, Germany, and his own interests, including travel and literature. So, in Jurgen's course, you will not only be encouraged to share your hobbies and interests, learning how to talk and write about them in German in the process, but also you will get to know what interests your classmates as well, which will simultaneously help you bond with one another and learn even more German words and phrases.
Discover More About Our German Courses
Private Courses
Would you like to study German individually or in small groups with up to 7 other friends, family, or colleagues, following a 100% tailor-made curriculum? We also offer private German lessons for those with requirements and language goals that cannot be met in our open-group sessions. Reach out to us and get to know more about our personalized German courses!