Beginners German Course Outline
If you are new to the German language, and would like to meet other enthusiastic learners around the world to help you develop and practice your foreign language skills, then enroll in this Open-Group Beginner German Course. To begin, you will study essential grammar, words, questions, and phrases. Once you are able to participate in simple discussions, your native teacher will guide you and your classmates as you practice constructing complex and personal sentences, role-play common scenarios, and learn vocabulary relevant to your interests.
Lesson 1
You will learn greetings; how to introduce yourself and another person; to ask somebody where they are from/to say where you are from; names of countries; to ask and respond to the question "how are you?.
Lesson 2
You will learn the alphabet; to spell your name; to conjugate the verbs sein (to be), kommen (to come), and heißen (to be called); to use question words; to say your profession.
Lesson 3
You will learn to ask somebody what they do for a living; to conjugate the verbs arbeiten (to work), haben (to have), and wohnen (to live); to talk about your family; to form negative sentences.
Lesson 4
You will learn numbers (0-100); how to say your age; to conjugate the verbs machen (to do), leben (to live); prepositions: als (as), bei (at), in; masculine and feminine of nouns.
Lesson 5
You will learn to speak about your family; possessive adjectives; more negative sentences; how to say different languages; to conjugate the verb sprechen (to speak); to give information about somebody.
Lesson 6
You will learn cities in Germany; adjectives; to talk about pieces of furniture/items in your house; to ask how much something costs; the definite articles.
Lesson 7
You will learn big numbers; more masculine and feminine nouns; how to offer something to somebody; the names of everyday objects; colors and materials; the indefinite articles.
Lesson 8
You will learn how to order something online; to ask and answer questions on the telephone; office items; to form the plural of nouns; the nominative and accusative cases.
Lesson 9
You will learn to tell the time; how to talk about problems; how to shop at the market; how to book a taxi, a table at a restaurant, and a room in a hotel.
Lesson 10
You will learn to talk about hobbies; how to conjugate the verbs können (to be able) and fahren (to go); to give and receive compliments; how to order food at a restaurant.
* You do not need to buy a textbook to complete your course. Your teacher will share their materials (excerpts from textbooks, audio files, videos, etc.) with you during the classes using screenshare. Your teacher may also recommend other textbooks and grammar books to help supplement or continue your studies, but Language Trainers bears no responsibility for your decision to make such a purchase.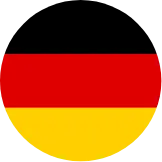 Our German Teachers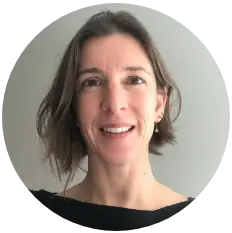 Valerie
Valerie lives and breathes languages. In addition to being a qualified bilingual German and French language trainer, Valerie is proficient in written and spoken Spanish, Italian, and English, and she understands Portuguese. In between teaching online and face-to-face language courses full-time, Valerie further uses her language skills to complete translation work or coordinate German-language projects in her current home city of Córdoba, Argentina.
She has been teaching language classes for over 12 years, and has lived and worked in countries all around the world: Valerie was born in Germany, has French nationality, studied in Spain, and lives and works in Argentina. So, with Valerie, learners get more than a qualified native speaker with a Bachelor's degree in Foreign Languages and Literature, an academic certificate to teach German and Italian, and various other language-related credentials. Students also get a well-traveled teacher who knows the most crucial elements of German culture to know to acquire the language faster, as well as an expert tutor skilled at teaching multinational groups, capable of adapting her style and approach to suit the learning preferences of each individual.
Valerie is highly proficient in teaching languages to groups of all levels (including complete beginners), assessing students' progress and adapting course content on the fly, and creating activities and using online materials to facilitate learning. She can even teach highly specialist language classes, when they are relevant or interesting to her students, such as German idioms and medical terminology.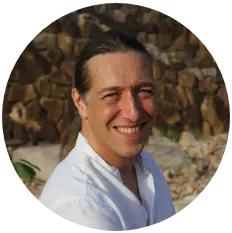 Jurgen
Formerly an electrician, Jurgen made the switch to teaching his native language in 2014. Like his previous career, Jurgen enjoys tutoring because of the people he meets as a result, and he has taught German to school students, professionals, and private individuals and groups via face-to-face and online programs. In fact, he even has a professional certification in IT, which he uses to great effect in his online Language Trainers Connect courses: utilizing software to cultivate a productive virtual learning space; sharing digital resources to make studying more enjoyable and interactive; and stimulating interesting discussions and cultural exchanges among his students, while they put their German speaking and listening skills into practice.
Jurgen is highly proficient at teaching all levels of German to all ages and abilities, including people with learning handicaps, and is experienced delivering a set syllabus to his groups of students during the allocated timeframe. But he also loves to bring something of himself to each lesson, and delights in learning about other people's native languages, home nations, and cultures as much as he loves sharing interesting information about the German language, Germany, and his own interests, including travel and literature. So, in Jurgen's course, you will not only be encouraged to share your hobbies and interests, learning how to talk and write about them in German in the process, but also you will get to know what interests your classmates as well, which will simultaneously help you bond with one another and learn even more German words and phrases.
Please note that Language Trainers has many highly qualified and experienced native language trainers who teach courses for us. Your specific teacher may be one of those profiled here on this page or may be a different, similarly qualified teacher.