Open Group French Courses
On this page, you can find a complete list of the open group French courses we offer, categorized by level. Take a look at them and select the best one for you!
Please note, our courses have a limited number of places, but we offer them on a rolling cycle. So, if the course you want is already fully booked, please try again soon.
View the French for Beginners 1 Course Outline
Language: Level: Currency: Age:
LOOKING FOR A DIFFERENT LEVEL?
We can arrange a course tailored to your needs!
Or subscribe to our newsletter and we'll let you know as soon as we add more courses
Important Course Facts.
Find courses that suit your level
Endless online resources available
Professional, experienced French instructors
Large & small groups available
Content flexibility & regular timetable
Make international friends
Why Learn French Today?
Almost 250 million people speak French in the world today, and it is the one of the few languages that is taught on every continent. This means that, no matter where you go, you are likely to find French speakers with whom you can communicate. So, learning French will increase your chances of finding a new job while you will also opening you up to new travel, cultural, and learning opportunities in any of the 29 countries where it is an official language.
Our clients are saying
"I have enjoyed the French course very much and value Piera as an excellent teacher."
Karen Hanley
French course in Toronto, Canada
"I learnt so much with these French lessons, they were very interesting and the teacher was very enthusiastic too."
Leslie Moreno
French course in Quindio, Colombia
"I'm enjoying the course and I really like Sophie, our teacher. I can see great progress and I would like to continue with the course."
Ingrida Jasutyte
French course in UK
Benefits of an Open Group French Course with Language Trainers Connect
Our open group French courses are an affordable, engaging way to acquire an in-demand language without becoming bored or demotivated during the learning process.

Enroll in Language Trainers Connect French lessons and meet new friends from anywhere in the world! As our lessons are conducted in groups, you will acquire the language by practicing real communication. Thus, you will master speaking skills and strategies, such as learning how to ask for clarification, how to make polite requests, and more. All of this via a fun, interactive methodology, planned and delivered by your certified instructor! Further, all our tutors are native speakers of the language they teach, so you will useful grasp cultural references, slang, and colloquial expressions, as well.

All our courses are deliberately designed to ensure the learners have the same level of proficiency, so our teachers are able to craft lessons accordingly and students can learn at the same rate. Once you finish our 5-week course, you will receive a certificate that shows your language level. You will be impressed at how much French you can learn in a little over a month!

Want to know more about our open group courses? Send us a quick inquiry.
Course Requirements
You don't need any advanced equipment or software to take part in a Language Trainers Connect Open Group French Course. You just need: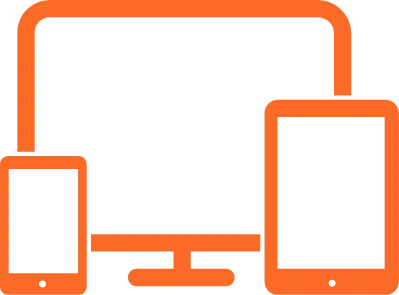 An electronic device such as a laptop, tablet or smartphone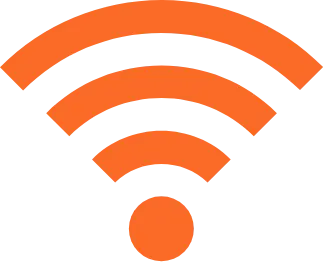 A stable Internet connection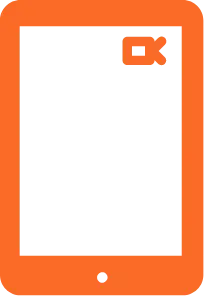 Zoom: download and use for free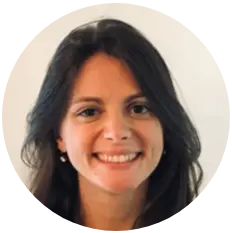 Piera
Piera is one of our most passionate French teachers. She has many years of experience teaching face-to-face and online group classes with students of all levels and ages. This has equipped her with extensive knowledge and strategies to adapt her lessons to students of any background. Besides speaking French, Piera also knows Haitian Creole, Italian, and English.
Though Piera is currently based in Toronto, she has travelled through Europe, Africa, North America and the Caribbean. One of her latest adventures was performing and teaching trapeze across Italy!
Piera believes that languages can help make the world a better place. This is why she has worked as a translator for organizations that aimed at improving life quality in Haiti. Piera is always ready to bring her experiences across the French-speaking world to class, so she is a great match for anyone looking to learn French with a multicultural approach.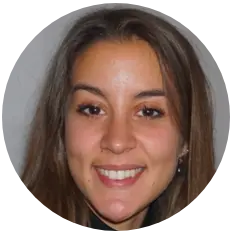 Sarah
Sarah is one of our multilingual French tutors. Having spent her childhood and adolescence in France, she completed her Bachelor's degree in Australia.
Sarah achieved her CELTA (a formal language teacher trainer course accreditedby Cambridge University) qualification in 2020, though she already had over seven years of experience teaching English to children, adolescents, and adults by that time. She has also taught Academic and Business French at university level and for different companies for five years.
Besides being bilingual in English and French, Sarah is also fluent in Spanish and Algerian Arabic, and has some notions of the Palestinian dialect.
Sarah has a multicultural profile since she volunteered with the United Nations to help promote human rights in Somalia, as well as held business positions in France and Palestine. This combined with her knowledge of many languages means she is prepared to teach students from wide multicultural backgrounds.
Her ample experience in business makes her one of our most qualified tutors to teach professionals the language skills they need to progress in their careers. Sarah also knows how to relate your language learning experience to your objectives. In this way, she makes sure you acquire the skills you need to thrive in any setting and become fluent faster.
Discover More About Our French Courses
Private Courses
If you have special needs or specific linguistic goals you need to achieve in a short time, reach out to us to know more about our tailor-made courses. These are private individual or small-group lessons, designed just for you. Language Trainers will look for the best teacher for your requirements and, with your level and interests in mind, they will craft tailored classes for you to acquire French in a fun, engaging way. So, you will get to practice the main skills of the language while increasing your vocabulary, learning grammar rules, and improving your pronunciation, so you sound as native-like as possible. Get started with private French lessons with us today!