Beginners French Course Outline
For learners looking to study French while meeting and learning alongside other Complete Beginners students, this Open-Group Course is the perfect choice. Throughout, you will acquire essential words, phrases, question words, and grammar techniques, so you can start having conversations with your new friends in French as soon as possible. In each lesson, you and your classmates will learn from your teacher and communicate with each other to complete engaging exercises that teach you how to greet others, how to ask and answer personal questions, and how to achieve simple tasks, like asking for and giving directions.
Lesson 1
You will learn greetings; how to introduce yourself and another person; the alphabet; how to spell your name; how to pronounce French words (with or without accents).
Lesson 2
You will learn names of countries; numbers 1-69; seasons, months, and days; how to say the date; the definite articles; useful classroom phrases (e.g. Can you repeat that, please?).
Lesson 3
You will learn formal and informal greetings; to ask/answer "how are you?"; the indefinite articles; how to ask and give information (who, where, when, what); numbers 70-100.
Lesson 4
You will learn how to say when and where events take place; professions; how to conjugate the verb être (to be); nationalities; how to talk about yourself.
Lesson 5
You will learn the verbs s'appeler (to be called) and parler (to speak); to ask somebody's age & say your own; to ask for somebody's telephone number and address, how to give yours, too.
Lesson 6
You will learn the interrogative adjectives; to ask and answer questions; how to participate in an online written conversation; the possessive adjectives; how to use il y a (there is, there are).
Lesson 7
You will learn how to give reasons for doing something; how to use parce que (because) and pour (for); intonation; about French names used throughout the world.
Lesson 8
You will learn the names of cities in French; to use prepositions with cities/countries to express destination or place of origin; how to speak about a place where you want to live.
Lesson 9
the names of places in town; how to use the indefinite and definite articles with locations; directions; means of transportation; the verbs aller (to go) and prendre (to take).
Lesson 10
You will learn to form negative sentences; demonstrative adjectives; the verbs habiter (to live), venir (to come), and plurals of nouns; to book a taxi, a table at a restaurant, and a room.
* You do not need to buy a textbook to complete your course. Your teacher will share their materials (excerpts from textbooks, audio files, videos, etc.) with you during the classes using screenshare. Your teacher may also recommend other textbooks and grammar books to help supplement or continue your studies, but Language Trainers bears no responsibility for your decision to make such a purchase.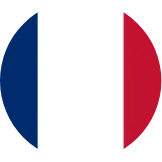 Our French Teachers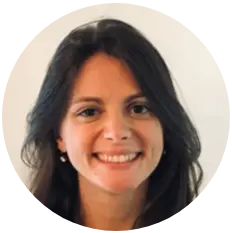 Piera
Piera is one of our most passionate French teachers. She has many years of experience teaching face-to-face and online group classes with students of all levels and ages. This has equipped her with extensive knowledge and strategies to adapt her lessons to students of any background. Besides speaking French, Piera also knows Haitian Creole, Italian, and English.
Though Piera is currently based in Toronto, she has travelled through Europe, Africa, North America and the Caribbean. One of her latest adventures was performing and teaching trapeze across Italy!
Piera believes that languages can help make the world a better place. This is why she has worked as a translator for organizations that aimed at improving life quality in Haiti. Piera is always ready to bring her experiences across the French-speaking world to class, so she is a great match for anyone looking to learn French with a multicultural approach.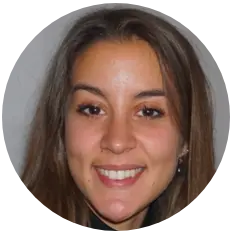 Sarah
Sarah is one of our multilingual French tutors. Having spent her childhood and adolescence in France, she completed her Bachelor's degree in Australia.
Sarah achieved her CELTA (a formal language teacher trainer course accreditedby Cambridge University) qualification in 2020, though she already had over seven years of experience teaching English to children, adolescents, and adults by that time. She has also taught Academic and Business French at university level and for different companies for five years.
Besides being bilingual in English and French, Sarah is also fluent in Spanish and Algerian Arabic, and has some notions of the Palestinian dialect.
Sarah has a multicultural profile since she volunteered with the United Nations to help promote human rights in Somalia, as well as held business positions in France and Palestine. This combined with her knowledge of many languages means she is prepared to teach students from wide multicultural backgrounds.
Her ample experience in business makes her one of our most qualified tutors to teach professionals the language skills they need to progress in their careers. Sarah also knows how to relate your language learning experience to your objectives. In this way, she makes sure you acquire the skills you need to thrive in any setting and become fluent faster.
Please note that Language Trainers has many highly qualified and experienced native language trainers who teach courses for us. Your specific teacher may be one of those profiled here on this page or may be a different, similarly qualified teacher.