Beginners Hebrew Course Outline
Whether you are looking to learn Hebrew for business, leisure, or religious purposes, this Beginners Open Group Hebrew Course is the best place to get started! You will study together with other like-minded students from all around the world who are at your same level of proficiency. This will facilitate communication and interaction in Hebrew, which will boost your learning. You will begin with the basics, like greetings and how to introduce yourself. Then, as you advance in the course, you will start delving into more complex topics with the guidance of your native tutor, such as useful phrases to shop and how to ask for and give directions. In this way, you will take your knowledge of Hebrew to a whole new level and be ready to tackle any common situation you encounter on a trip to Israel!
Lesson 1
You will learn greetings; how to introduce yourself; the Hebrew alphabet; to say yes, no, thank you, and please; to use masculine and feminine nouns in the singular and the plural
Lesson 2
You will learn to speak about nationalities, countries and languages; to use the verbs live, learn, sing; to utilize declarative, negative nominal and verbal sentences
Lesson 3
You will learn to introduce other people; useful phrases for communication; to use personal pronouns and question words; to ask and answer questions
Lesson 4
You will learn vocabulary about places in town; foreign words in Hebrew; to use there is, there are, many, a lot; to conjugate verbs in the present tense
Lesson 5
You will learn to ask for and give directions; to use prepositions of location; to talk about the existence of something; the definite article
Lesson 6
You will learn to ask and answer simple questions; vocabulary related to home objects; to use the verbs love, come, walk, go, write, read; to utilize the question word where
Lesson 7
You will learn the numbers; to ask and say what time it is; to use the verb to know; to say when something will take place; the guttural and weak verb types
Lesson 8
You will learn to talk about relationships; to apologize; singular and plural feminine suffixes; to use the verbs to say, and to understand
Lesson 9
You will learn vocabulary related to shopping and types of stores; to ask and answer questions with how, how much, how many; to use plural verbs in the third person without pronouns
Lesson 10
You will learn to talk about and describe where you live; how to make nouns and adjectives agree in gender and number; to use adjectives big, new, good, old, special, etc.; more numbers
* You do not need to buy a textbook to complete your course. Your teacher will share their materials (excerpts from textbooks, audio files, videos, etc.) with you during the classes using screenshare. Your teacher may also recommend other textbooks and grammar books to help supplement or continue your studies, but Language Trainers bears no responsibility for your decision to make such a purchase.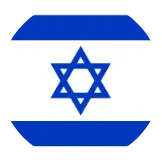 Our Hebrew Teachers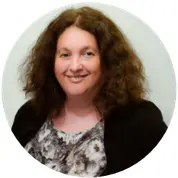 Miriam
Miriam has been a polyglot since she was an infant. She attended a Hebrew school from the age of four, her nuclear family spoke in Spanish, her mother and grandmother spoke to her in Yiddish, and her other grandmother in German. But four languages were not enough for young Miriam, so she learned English throughout her school years, and once her brother moved to Paris, she also developed a strong understanding of French from her many visits. It should come as no surprise, then, that Miriam pursued a career as a language trainer. She certified as a Hebrew teacher in 1976, in Rosario, Argentina, where she still lives today. In 1978, Miriam started teaching in the same school in which she qualified, and she would continue teaching students of all ages, from kindergarten to adults, in schools until 2005. Since 1996, she has taught one-on-one Hebrew classes, tutoring over 120 private students, in addition to her many online clients with Language Trainers. Miriam is, therefore, an expert at both managing individuals' learning needs in her group lessons, and teaching students via virtual classrooms. Former private students of hers include learners who went on to study at Harvard and the University of Seattle. Her primary reason for teaching Hebrew to students around the world, who include film actors and Israeli migrants, is to help people. This passion was further demonstrated in 2004, when Miriam went back to school to study social psychology, later graduating with a Bachelor's in Clinical Psychology in 2019. She describes her greatest love as being her ability to share her life and experiences with her language students and clinical patients. Although born in Argentina, Miriam spent five years living in a kibbutz in Israel, where had the first of her three children. So, besides her over 40 years' experience working in Hebrew schools and studying the language in Israeli institutions, Miriam's understanding of the language's culture comes from her own lived experiences, and her knowledge is second to none. Students enrolled on this course can expect lessons to prioritize the development of their conversational Hebrew. This is because Miriam loves to engage students in whatever topics interest them. And don't worry if you are not sure what you want to talk about. She is just as thrilled to teach Hebrew vocabulary and phrases across the wide range of subjects that inspire her: from travel and linguistics to people and family. In particular, she loves to share stories about the fun she has with her two young granddaughters.
Please note that Language Trainers has many highly qualified and experienced native language trainers who teach courses for us. Your specific teacher may be one of those profiled here on this page or may be a different, similarly qualified teacher.