Open Group Hebrew Courses
Here, you will find a list of all our Hebrew courses, categorized by proficiency level. Scroll down the list to find your course and book your place today!
Take into account that our courses have a limited number of places available, so they may already be full when you try to sign up. If that is the case, please come back and try again soon, as we offer these courses on a rolling cycle.
View the Hebrew for Beginners 1 Course Outline
Language: Level: Currency: Age:
LOOKING FOR A DIFFERENT LEVEL?
We can arrange a course tailored to your needs!
Or subscribe to our newsletter and we'll let you know as soon as we add more courses
Important Course Facts.
Courses suitable for every level
Communicative method
Cultural & group activities
Flexible syllabus
Experienced tutors
Motivating, engaging activities
Why Learn Hebrew Today?
Hebrew is the language of Israel, one of the world's fastest growing economies. So, if you are planning to move to Israel or would like to take do business there, learning the language is certainly an asset. Also, the Torah is written in Hebrew, which means that language proficiency will give you access to this important religious document without having to rely on translations. Start studying the language and learn more about the traditions and culture of Israeli society, and get ready for your next trip to this amazing country!
Our clients are saying
"Silvia, the teacher, was excellent - very clear and engaging. The group have all enjoyed the classes and felt progress. Good handouts and good pace. We're very pleased. The three of us have all signed up for the next level, which I am pleased to say Silvia is taking."
Chris Symons
"We were a very compatible and small group. I had a lot of fun during the lessons and I learnt a lot about the Russian language. Inna did a very good job organising the lessons."
Patrizia Zimmermann
Russian course in Mannheim, Germany
"I had an amazing experience with the Japenese course. My teacher and my classmates were really great."
Estefany Alvarez
Japanese course in Araure, Venezuela
Benefits of an Open Group Hebrew Course with Language Trainers Connect
Be part of our open group Hebrew courses and learn the language in an affordable, engaging way while meeting friends from all over the world who are as motivated to learn Hebrew as you!

Our open group lessons welcome students based anywhere on the planet. This means you will not only acquire Hebrew through direct communication, but you will also participate in enriching cultural exchanges.

Language Trainers Connect native-speaking instructors have years of experience guiding individuals and groups to fluency in Hebrew, so they have many tools to help you succeed. Sure, you will have to learn a whole new alphabet and writing system, but the process will be fun and entertaining!

Our tutors will prepare individual and group activities for you to develop your language skills, keeping things as personalized as possible while catering to the group as a whole.

Upon completing our 5-week course, you will get a certificate that states your current proficiency level in Hebrew.

Want to know more about our open courses? Send us a quick inquiry.
Course Requirements
You can be part of Language Trainers Connect Open Group Hebrew courses without being a tech wizard. You only need: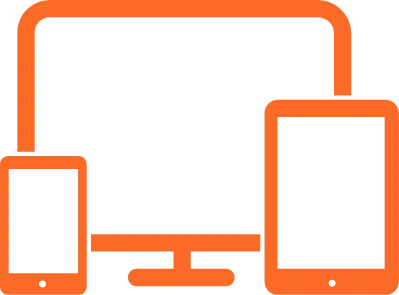 An electronic device (tablet, computer, smartphone).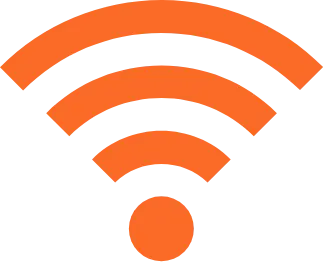 A stable Internet connection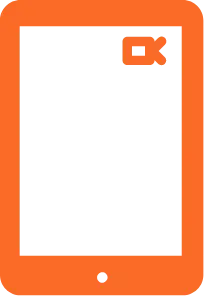 Zoom: download and use for free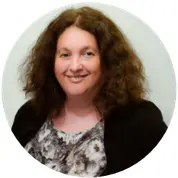 Miriam
Miriam has been a polyglot since she was an infant. She attended a Hebrew school from the age of four, her nuclear family spoke in Spanish, her mother and grandmother spoke to her in Yiddish, and her other grandmother in German. But four languages were not enough for young Miriam, so she learned English throughout her school years, and once her brother moved to Paris, she also developed a strong understanding of French from her many visits. It should come as no surprise, then, that Miriam pursued a career as a language trainer. She certified as a Hebrew teacher in 1976, in Rosario, Argentina, where she still lives today. In 1978, Miriam started teaching in the same school in which she qualified, and she would continue teaching students of all ages, from kindergarten to adults, in schools until 2005. Since 1996, she has taught one-on-one Hebrew classes, tutoring over 120 private students, in addition to her many online clients with Language Trainers. Miriam is, therefore, an expert at both managing individuals' learning needs in her group lessons, and teaching students via virtual classrooms. Former private students of hers include learners who went on to study at Harvard and the University of Seattle. Her primary reason for teaching Hebrew to students around the world, who include film actors and Israeli migrants, is to help people. This passion was further demonstrated in 2004, when Miriam went back to school to study social psychology, later graduating with a Bachelor's in Clinical Psychology in 2019. She describes her greatest love as being her ability to share her life and experiences with her language students and clinical patients. Although born in Argentina, Miriam spent five years living in a kibbutz in Israel, where had the first of her three children. So, besides her over 40 years' experience working in Hebrew schools and studying the language in Israeli institutions, Miriam's understanding of the language's culture comes from her own lived experiences, and her knowledge is second to none. Students enrolled on this course can expect lessons to prioritize the development of their conversational Hebrew. This is because Miriam loves to engage students in whatever topics interest them. And don't worry if you are not sure what you want to talk about. She is just as thrilled to teach Hebrew vocabulary and phrases across the wide range of subjects that inspire her: from travel and linguistics to people and family. In particular, she loves to share stories about the fun she has with her two young granddaughters.
Private Courses
At Language Trainers, we also offer private lessons for those who have specific linguistic goals or needs that cannot be met in open group sessions. Just reach out to us and one of our instructors will start preparing a 100% tailor-made program to meet your needs, requirements, and preferences. You can decide if you want to study alone or in a small of up to 8 people. Start studying Hebrew for business, cultural, social, travel, or any other reason!