Your Guide to Holidays in Singapore
Singapore prides itself on being a harmonious nation where multiple traditions are respected and celebrated. Because of this, holidays are fêted a little differently in Singapore than in most other countries, and this is part of what makes the island nation so special! If you're planning on moving to Singapore, then you're in for a true cultural treat. The nation celebrates a multitude of holidays and festivals specific to different ethnic groups and religions. Check out our guide to holidays in Singapore so you know exactly what to expect.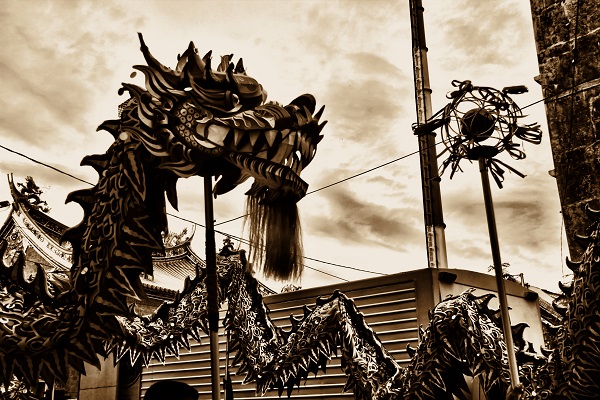 Chinese New Year
With over 70% of Singaporeans claiming Chinese ethnicity, it's not hard to see why Chinese New Year is one of the most anticipated holidays in Singapore. Arguably, it's the big kahuna of celebrations and the entire city becomes a festive paradise during the weeks leading up to the holiday. Chinese New Year usually falls somewhere at the end of January or beginning of February. In most cases, you'll get at least two days off for the holiday and you can choose to either spend it in Singapore or take advantage of the free days to travel somewhere new! Beware though, Chinese New Year is peak travel season in Singapore and many people choose to take the entire week for a vacation abroad. If you want to plan your Chinese New Year elsewhere, avoid travel to countries like China and Taiwan as the holiday is important in these nations and airfare, room and board can be more expensive than other times of the year. Even if you want to visit a country where the holiday isn't widely celebrated, it's recommended you plan your journey at least three months ahead of time in order to avoid finding everything overpriced or completely booked. On the other hand, choosing to stay in Singapore means you can see the Chinese New Year parades, watch the dragon dances, and enjoy some tasty holiday treats in Chinatown!
Deepavali
Deepavali, or The Festival of Lights, is the most important holiday on the Hindu calendar. As Singapore has a strong Indian population, Deepavali is a festival which forms a big part of Singaporean culture. Deepavali dates vary from year to year, but always fall either in October or November. Head to Little India if you really want to get into the spirit of the celebration! Weeks before the actual holiday, you'll find Little India decked out in bright lights and traditional overarching decorations. The colourful lights symbolize the triumph of good over evil—an important part of Deepavali. You usually get one day off to celebrate Deepavali, but many Indians prefer to take a week to return to India for the holiday. Those that can't, gather to feast with family and friends and in the evenings light sparklers in honor of The Festival of Lights.
Christmas
Christmas is supposed to be 'the most magical time of the year', and Singapore goes all out to live up to that mantra. While celebrating Christmas in such a tropical environment might seem weird, Singapore is proud of its unique take on the holiday and dedicates seven weeks of Christmas bliss to 'Christmas in the Tropics'. During these weeks, you'll probably see lots of Christmas decorations popping up, but the best place to head, if you really want to take it all in, is Orchard Road. This part of the city is completely transformed with lights, arches, and even snowy sets where you can pose for photos (or reminisce about the snowy weather back home)! In the evenings you'll find lots of Christmas-themed activities going on along Orchard Road including carolling, dance performances, and floats. You may not be able to sing 'I'll be home for Christmas', but with this festive setup being far from home won't be so bad.
National Day
National Day is one of Singapore's most anticipated annual events, and you'll definitely notice a patriotic vibe overtaking the city days before August 8th rolls around. The National Day Parade sees upwards of 25,000 spectators every year, and you'll find a lot of people sporting Singapore's colors and partaking in events related to the holiday. National Day culminates in a spectacular firework display which you should make sure not to miss out on during your first year in Singapore! It gives a whole new meaning to the word patriotic.
Do you have any holidays you enjoy celebrating in Singapore? Which are your favorites, and why?