Speak Brazilian Portuguese Like a Pro With Our 5-Step Plan
In order to get the most out of your trip to Brazil, it's essential to speak with the natives — and this means acquainting yourself with Brazilian Portuguese. 
Navigating the Brazilian Portuguese dialect can be easy and fun: follow these five quick steps, and you'll be able to easily understand and interact with the locals on your trip to Brazil.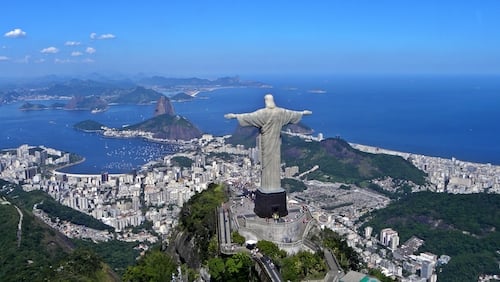 image via Wikipedia
1. Learn the basics with a great phrasebook
Before diving full-force into the exciting world of the Brazilian Portuguese dialect, learn some of the basics with a great phrasebook.
We recommend Colloquial Portuguese of Brazil, which puts special emphasis on the informal phrases and expressions that you'll be hearing on the streets.
If you want a more structured, grammar-based approach, check out The Everything Learning Brazilian Portuguese Book, which includes ample grammar and listening exercises to prepare you for listening and speaking.
Full reviews: Colloquial Portuguese of Brazil and The Everything Learning Brazilian Portuguese Book
2. Get Your Groove On to "Dança do BumBum"
Once you've read about the basics of Brazilian Portuguese colloquialisms and grammar, listen to "Dança do BumBum", which is one of the most popular — not to mention divisive — songs in Brazil. But whether you love it or hate it, you'll have to admit that it's quite catchy.
And more importantly, it will teach you both how to dance and speak like a Brazilian, with common words like "gostoso" (sexy, tasty) and "bundinha" (an affectionate term for "butt"). Full review of "Dança do BumBum"
3. Study your Swear Words with They Killed My Brother
When you're all danced out, take a break and hunker down for a couple of hours with Mataram Meu Irmão (They Killed My Brother).
This Brazilian documentary was released in 2013 and recounts the drug- and crime-ridden life of director Cristiano Burlan's brother.
In this compelling film, you'll find yourself learning a slew of Brazilian swear words (some of which are too colorful to post here). Try busting them out with your new Brazilian friends and see how they react! Full review of They Killed My Brother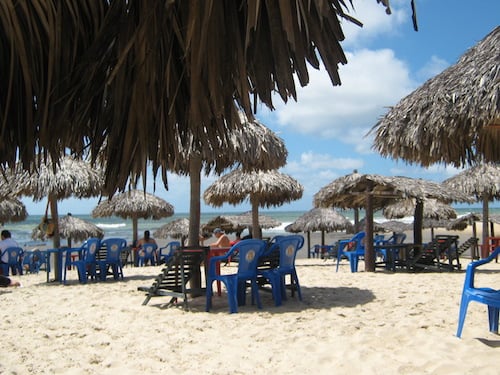 image via Wikipedia
4. Perfect Your Accent with Talking Brazilian
So you've learned your essential phrases, you've familiarized yourself with Brazilian dance music, and you can curse like a Portuguese-speaking sailor. Now, it's time to work on that Brazilian accent!
With its ample listening exercises and thorough deconstruction of actual dialogues, Talking Brazilian is the perfect tool for those who wish to learn the specific pronunciation of words and phrases in Brazilian Portuguese. Full Review of Talking Brazilian
5. Learn the National Anthem
Finally, before you embark on your trip to Brazil, you'd better learn the national anthem. Not only will doing so help with your Brazilian Portuguese vocabulary and grammar, but you'll gain invaluable knowledge about the Brazilian pride and emotion that you're about to experience first-hand.
Try your best to memorize your lyrics, and your new Brazilian friends will be shocked by how well-versed you are in their culture. Commentary on the National Anthem
With just five easy steps, you're now well-prepared to take your trip to Brazil! The knowledge of the Brazilian language and culture is bound to impress the new friends and connections that you make on your trip.
If you've got some extra time, expand your vocabulary even further with more Brazilian songs and movies, and read up with our complete list of recommendations for Portuguese course books. But if you really want to learn Brazilian Portuguese — or any variety, for the matter — the best way is to take lessons from a well-trained, real-life native speaker: check out our Portuguese course and package options here.