Review: The Flash Academy App From Flash Sticks
The new Flash Academy App is the quintessential incentive for discouraged monolingual travelers to stop making excuses and finally get down to learning a foreign language. It takes the best features of DuoLingo and makes them better, while adding a number of new and exciting additional features as well. Here is everything you need to know about the Flash Academy App, most of which you will not find in DuoLingo.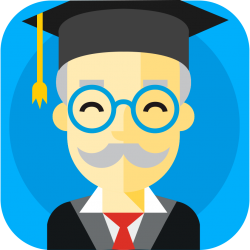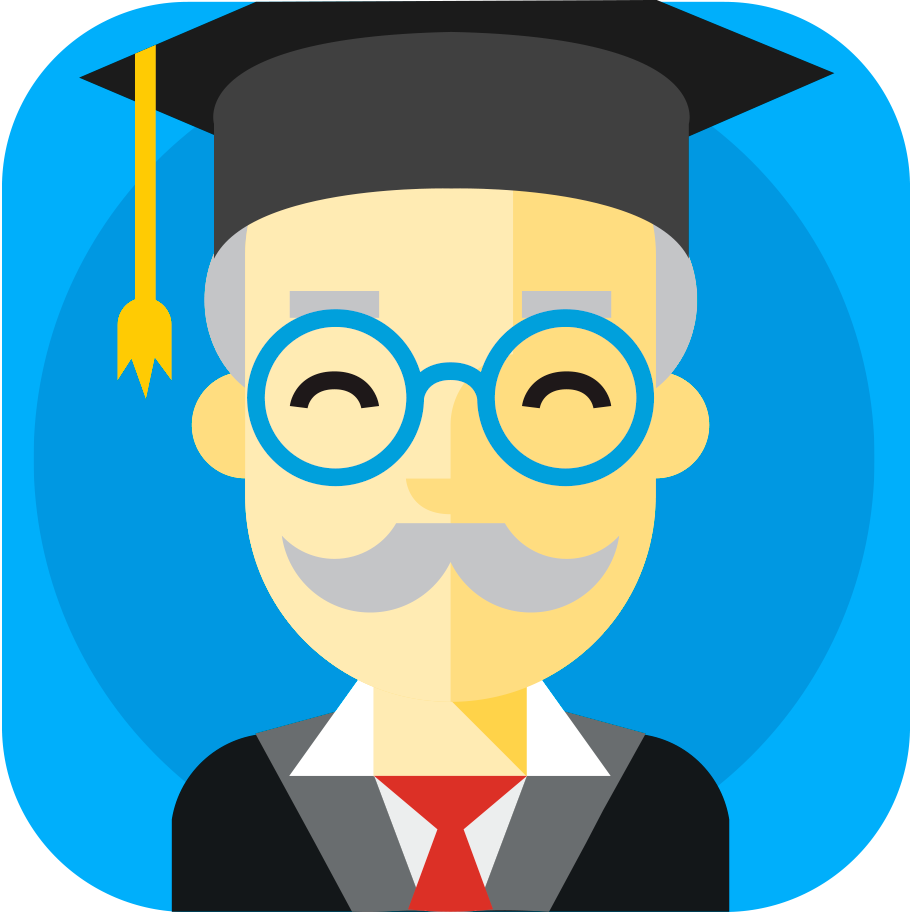 Scanning Feature: No more are the days of scrambling through a dictionary to build your vocab. Now, with the Flash Academy App, you need only pull out your phone and point. The app will scan a photo of the object you're pointing your camera phone at and deliver to you the direct translation in your choice of 60 different languages. Sometimes the translations will include adjectives. For example, instead of translating a picture of a coffee mug to the word "mug", the app will give you "white ceramic mug". This provides you with the opportunity to learn colors, materials, common nouns and more throughout the day. You'll also have an audio feature in which you can hear the words pronounced by a native speaker of the selected language (Note that not all of the languages have the audio feature).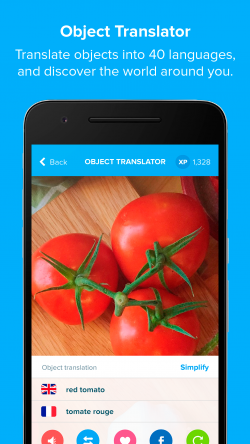 Flash Sticks: Before the Flash Academy App, there were Flash Sticks, which were essentially packets of vocabulary cards. Albeit, one could always make his or her own flash cards. But no one ever really does. By cutting out the labor aspect, Flash Sticks made it easier for students to actually study their vocabulary. And now, with the app's scanning feature, you can point your phone at your flash stick cards, which then will activate a video of a native speaker pronouncing the word.
Lessons Feature: The lessons integrate vocabulary, grammar, listening, writing, and speaking. They are divided by theme. For example, one lesson will focus solely on food and meals, while another focuses on travel. They also incorporate cultural aspects into the content of the lessons. Similar to DuoLingo, in order to pass a section, you have to earn enough XP (experience points). At the start of downloading the app, you create a profile, where you can monitor your progress. This adds a competitive spin that incentivizes you to keep up your studies until you get the answers right.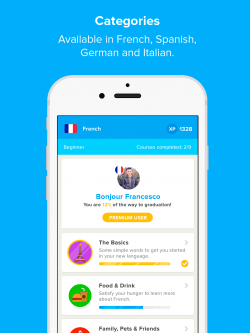 Gaming Feature: Once you're tired of studying, you can switch to the gaming feature, which technically also qualifies as studying since it's forcing you to retain the vocabulary you just studied. The only difference is that it's actually fun. It's a great way to close out a session after some hard work.
Videos In Lessons: Listening is among the trickiest aspects of learning a language. Even when language learners attain a relatively advanced level of conversational skills, they will often still struggle to communicate over the phone. That's because the visual aspect of how to pronounce a word is essential to imitating and eventually mastering it. The Flash Academy App takes that into consideration and incorporates a feature that allows you to actually see a native speaker pronouncing the word/phrase.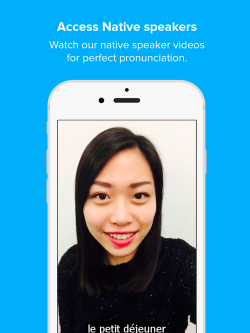 Audio Playback: Another feature that DuoLingo lacked was the ability to hear yourself speak. With DuoLingo, you would record yourself and if you pronounced the words correctly, you would pass. If you didn't, you'd have to say it again. But you never had the chance to actually check what it was that you were doing right or wrong. With the Flash Academy App, you can draw a direct comparison between how you say it and how the native speaker says it.
A Few Small Issues To Be Aware Of: The functionality of the app is still a tiny bit shaky. For example, the audio does not always activate. Sometimes the scanning feature does not recognize what you're taking a photo of. Also, while translations work for 60 different languages (which is phenomenal), the actual lessons are limited to Spanish, French, and Italian. That said, the app was only just launched this past month and more languages will soon be added, including German and English As A Foreign Language.
Cost: Upon downloading and installing the app, you receive 6 lessons, 5 scanning translations of common objects, unlimited scans of Flash Sticks, and 2 sections' worth of games for FREE. After that, you have the option of paying $8.49 USD for 1 month, $6 USD per month for 3 months, which totals out to $17.99 paid every 3 months, $4.67 USD per month for 6 months, which totals out to $27.99 paid every 6 months, or 12 months for $3.58 per month, which totals out to $42.99 paid once a year. You'll also get a free pack of flash sticks, with which you'll have unlimited scans.
Conclusion: The app is very cool and definitely worth your time. And with the free features, you'll have the opportunity to test it out yourself and determine whether it's right for you. It's an especially great way to start learning a language. But you're going to need to actually interact with some real life people if you want to ever become fluent. To download the app from the Apple Store or Google Play, click the following link: https://www.flashacademyapp.com/app/.