Microsoft Dev contest won by Thai speech-to-sign team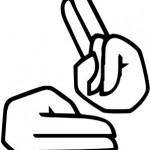 Source: pcworld.com
With speech-to-text fast becoming a standard on Android smartphones, it was a matter of time until some clever people came along and created practical speech-to-sign software for deaf people.
A team from Thailand has done just that – and for their efforts have won the central category of the Imagine Cup, a student software development competition sponsored by Microsoft. The award netted them $25,000 as well as the prestige associated with being the top project from some 325,000 students.
From the article:
The Thai team's software, EyeFeel, combines speech recognition, face recognition and sign-language animation to offer real time translation for people with hearing problems.

"The voice recognition module captures the speech and converts the sentence so it fits the grammar of sign language", Team Skeek captain Pichai Sodsai told IDG News Service. "The sign language is then animated on the screen, while face recognition is used to distinguish different speakers." The software also puts in text balloons much like a comic book, all in real time.
However, given the complexity of translating spoken language to the physical nature of signing, there are still issues with the software. There is a lot of lag, as signing is much slower than speaking (you may notice this whenever there is a sign language overlay on TV – the signer often finishes much later than the spoken narration).
Another issue is that the software currently only works with American Sign Language – the standard only in the USA – and English. It would take a significant amount of work to enable the software to understand other spoken languages, and output in other sign languages (of which there are many).
Still, this is an interesting development and can only improve from here, and may help pave the way for an exciting future of universal translation!