Learn Italian Through Song: 5 Top Family-Friendly Songs of Italy
With its breathtaking architecture, rich history, and delicious food, Italy is a great destination for a family vacation. And what could be a better way to prepare for your trip than to practice your Italian with some of the best tunes that Italy has to offer? Set yourself apart from the average vacationer by learning these five songs — the people you meet on your trip will be astounded by your knowledge of their music and culture.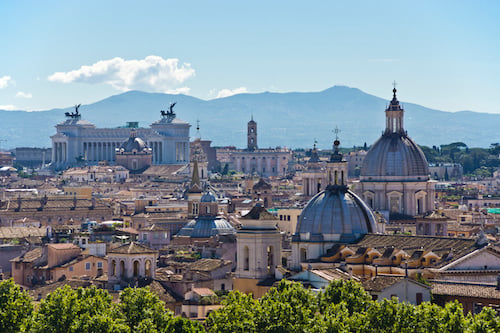 Photo by russavia / Wikipedia
1. Everyday – Daniel Groff (1999)
Daniel Groff's 1999 single "Everyday" was something of a one-hit wonder, as the classically-trained singer has not since released a popular song. In "Everyday," you'll hear an emotion-laden love song, as well as a prime example of Italians' tendency to fit English words into their daily talk. Indeed, both the title and the chorus are in English, making "Everyday" a great song for novice Italian learners who aren't quite ready to go full-force into Italian language immersion. Full review of "Everyday"
2. Figli di Annibale – Almamegretta (1992)
"Figli di Annibale" ("Children of Hannibal") is a unique mix of reggae, Arabic melodies, and more traditional Italian sounds. In addition to being a great rock song, it also serves as a history lesson, alluding to Hannibal's conquest of southern Italy, which is to this day considered to be one of the most important military endeavors in history. Naples-based rock band Almamegretta takes the controversial stance that the people of southern Italy have sangue mediterraneo (Mediterranean blood), and are thus figli di annibale (children of Hannibal). Mention this theory to any history buffs you meet on your trip, and you're bound to get an earful. Full review of "Almamegretta"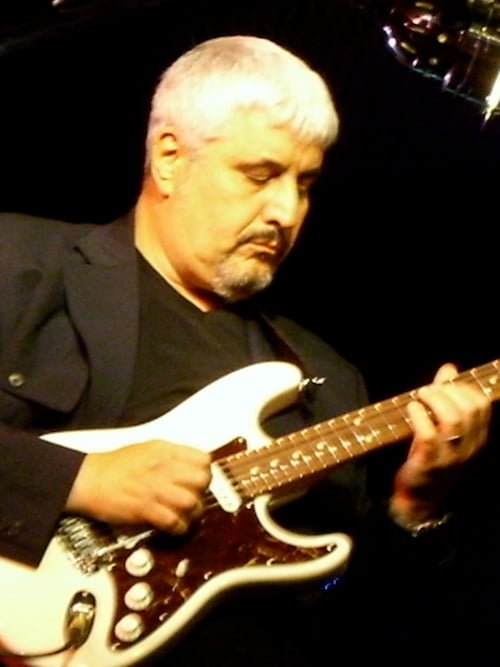 Pino Daniele / Photo by Elena Torre / flickr
3. Je so Pazzo – Pino Daniele (1979)
In the popular blues song "Je so Pazzo" ("I am crazy"), Naples-born songwriter Pino Daniele uses the metaphor of insanity to assert himself as a free man, unaffected by the status quo. The song is notable in that it is sung entirely in the Neapolitan dialect, making it especially important to listen to if you're traveling to Naples, where the Neapolitan dialect prevails. Regardless of where your travels take you, "Je so Pazzo" will help you sound like a native, as it is chock-full of popular idioms and proverbs: impress your Italian friends by showing off the new expressions that you learn, such as Meglio un giorno da leone che cento da pecora (It is better to live one day like a lion, than one hundred days like a sheep). Full review of "Je so Pazzo"
4. O Mia Bela Madunina – Giovanni D'anzi (1935)
If you're making a stop to the beautiful city of Milan, you absolutely must listen to Giovanni D'anzi's classic "O Mia Bela Madunina" ("Oh, My Beautiful Madonnina"). In it, D'anzi praises the Madunina, which is the golden Madonna statue on top of the famous Duomo Cathedral. The song, which describes Milan in loving, poetic detail, will help you get a feel for the history that has shaped the city's character. In addition, it will help you get a feel for the unique Milanese dialect, as it will teach you popular phrases like aver ragione (to be right) and stare con le mani in mano (to do nothing). Full review of "O Mia Bela Madunina"
How well can you understand Italian when it's spoken, not sung? Find out with a free listening test!
5. Questo Piccolo Grande Amore – Claudio Baglioni (1972)
"Questo Piccolo Grande Amore" is nationally beloved singer-songwriter Claudio Baglioni's biggest hit, with over 1.5 million copies sold. It's a great song for those learning Italian as it is filled with words throughout the entirety of the melody. You'll be introduced to some interesting linguistic features of Italian, such as repetition, which is quite common in spoken Italian: Ti amo davvero ti amo lo giuro…ti amo ti amo davvero! (I really love you, I swear I love you . . . I love you, I really do love you). Make sure that the whole family learns as much of the lyrics as you can, as this song is sung enthusiastically at every party in Italy, by people of all ages. You and your family will fit right in! Full review of "Questo Piccolo Grande Amor"
Everyone is familiar with Italy's world-famous pastas and pizzas, but how many tourists can claim they know about the country's most beloved songs? These five songs are guaranteed make you stand out from other tourists: you'll learn new music, impress the locals, and enrich your vacation, all at the same time. Click here for more Italian song suggestions, as well as book and movie reviews. And remember: just as Rome wasn't built in a day, Italian can't be learned in a day, either. Contact us for information about our intensive Italian-language course and package options.