Expand your vocabulary: new Word of the Day posts on Twitter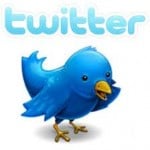 You may not be aware already, but we have our own Language Trainers account on Twitter, which updates every time a new blog entry is posted here.
However, recently we've decided to start running a "Word of the Day" tweet. Every weekday we are posting a word and its definition, so if you follow us you'll be able to expand your English vocabulary with ease (as well as be the first to know when the blog is updated!).
So, if you'd like to subscribe to our Twitter feed, simply visit our page while logged in to your Twitter account, and click the "Follow" link!