What Do IT Researches' Employees Need To Know About Armenia?
IT Researches opens a new office in Armenia. What do employees making the move need to know about the culture and language?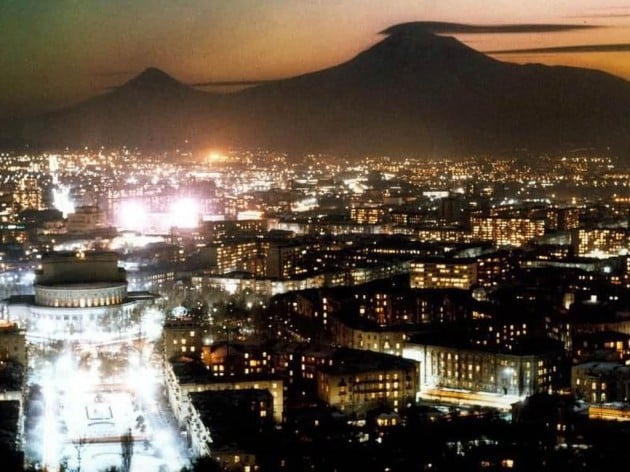 The Armenian language is quite complex, but we break down the strands, look at need-to-know phrases, and uncover the basics of business culture in Armenia.
According to Virtual Strategy magazine, IT Researches announced the opening of a new office in Yerevan. The decision builds on the IT and computer research company's expansion outside their home country of the UK, and marks its 96th international office. The business aims to strengthen preexisting long-term relationships with Armenian companies, while tapping the country's promising economic growth.
The move to Armenia will mean an adjustment for those IT Researches employees relocated to Yerevan. In keeping with the company's strategy of integration into the local business environment, employees will need to get to know and adapt to the local language and culture.
While there is significant overlap between Armenian and Western business practices, Armenians have particular local customs. Armenian businesspeople, for example, stress personal relationships from the way they make smalltalk to their routine exchange of gifts; handshakes may linger and they may maintain less personal space than Westerners would. Like most Armenians, businesspeople identify as Christian, a fact that further influences workplace habits from sharp, conservative dress to negotiation style. Here are some key insights into this multi-layered Armenian way of life that incoming employees will need to know.
Foreign Languages Spoken by Armenians
Russian is widely spoken in Armenia, and is recognized by the government along with Greek and Assyrian. Learning English or French have been increasingly popular in recent years.
It may be tempting to rely on English when Armenian can be difficult to master; the language consists of rich combinations of consonants and a complicated system of nouns and auxiliary verbs. However, learning the local language efforts will be crucial for new business relationships.
The Multi-Layered Language
According to Armenia Information and Kwintessential, Armenians used Aramaic and Greek characters before creating the Armenian alphabet. This history means there are three major, distinct strands of the Armenian language used today: Classical Armenian, Western Armenian, and Eastern Armenian.
Classical Armenian, also known as Grabar, is the scholarly language used by the church. Classical Armenian differentiates seven vowels: a, i, schwa, open e, closed e, o, and u. Western Armenian, usually found in American, European, and Middle Eastern diaspora communities, consists of a few letters pronounced in the same way, which can make things confusing. Eastern Armenian is the official language of Armenia and the language spoken by Armenians in Russia and Iran. Eastern Armenian speakers pronounce each of the 38 letters distinctively.
Basic Phrases
We look at some basic words from Little Armenia to give IT Researches employees a head start. With simple words and phrases, new speakers can begin to interact around language before they have full command.
Hello – Parev
Yes – Ayo
No – Votch
Thank you – Shenorhagal em
Please – Hadjiss
Excuse me – Neroghoutioun
Goodbye – Menak parov
So long – Tsedesoutioun
What is your name? – Intch eh anounet?
Nice to meet you. – Ourakh em kezi hantibelov.
How are you? – Intcbess es?
Good – Lav
Shop Talk
We also pull some basic office terminology from Transparent Language that may prove useful in the workplace.
Aenkerut'yun – company
Elecktronayin p'ost – email
Hamakargchayin cragrer – software
Hamakargich – computer
Handipum – meeting/appointment
Herrakhos – telephone
P'astatat'ught' – document
Armenian Business Culture
Culture Crossing offers a guide to the business culture in Armenia that reveals significant overlap with western business culture along with a few surprising differences.
When it comes to what to wear, business attire is similar to that of the US, but is decidedly formal. Armenian businessmen generally wear a business suit or a shirt and trousers. Armenian businesswomen tend to wear dark or neutral-colored business suits, oftentimes skirt suits with skirts up to the knee. In any case, modesty and fashion sense are highly valued.
Armenian Small Talk and Gifts
In a meeting, smalltalk is expected, but for most meetings, allow the Armenian colleague to start and end it. Although professional, Armenians are open and chatty, and it is best you create a friendly atmosphere through appropriate chitchat and jokes.
In Armenian business culture, gifts are expected, however, personal gifts are considered inappropriate, so stick to uncontroversial gifts like edibles and paper weights. If and when you are gifted, do not open that gift in public; wait until you're in private to unwrap.
The New Negotiation
When negotiating, bargaining is acceptable but not encouraged, subject to the nature of the deal and the client. Bargaining can be delicate because Armenians do not like to be told "No" and do not respond well to strong emotions, so any adjustments to deals must be made with care and feelings should be downplayed. One can also expect to wait some time for a decision to be made following a negotiation.
Although the business customs in Armenia are similar to those in the US, it remains important to keep these norms in mind, especially as many have underlying religious influences. The language may be hard to grasp but learning a few basic words will go a long way towards endearing yourself to new colleagues and building relationships in the work place. If you're looking for Armenian Courses for personal or business reasons, view our packages here.