Carnival, oh Carnival: 5 Strategies To Survive The World's Biggest Party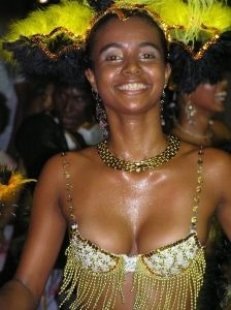 If there's one party you absolutely have to get to at least once in your life, it's the Carnival in Rio de Janeiro of southeastern Brazil.  Rivaling the New Orleans Mardi Gras as the world's most flashy, over-the-top, and exciting excess of food, drink, color, and music, the idea in the Afro-Brazilian Catholic tradition is that you get it all out of your system before Lent starts and you are forbidden from indulging for 40 days.  While each city in Brazil has its own version of Carnival, Rio de Janeiro's lasts for two whole weeks, and it is without a doubt the most dramatic party you'll ever go to.  That being said, it can also be a bit too intense for the unprepared, so if you're planning to experience Carnival for yourself, here are a few tips for surviving to tell the tale:
Book your hotel in advance.  Not surprisingly, prices for hotels and airfare to Rio de Janeiro soar around the time of Carnival, so the earlier you book flights and rooms, the better.  That being said, prepare to spend a lot of money anyway on restaurants, drinks, and activities—it's all for the experience!
Bring your dancing shoes.  Brazil is famous for three types of music: samba, choro, and bossa nova.  One traditional aspect of Carnival in Rio is various samba schools from the region parading through the streets, and without a doubt you'll want to join in.  Prepare yourself by taking a few preliminary samba lessons, just so you can get the basics down.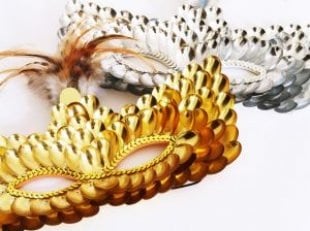 Keep your personal possessions safe.  While Rio de Janeiro isn't as dangerous as its reputation, things can get pretty crazy during Carnival time.  So if you plan to immerse yourself in the festivities, make sure you leave your passport, wallet, and any expensive jewelry back at the hotel.   It is safest to carry a small amount of money with you in a money belt; that way if you do get pickpocketed, you won't lose much.
Keep a water bottle and aspirin handy.  In addition to the official parades and scheduled events, Carnival is a time of wild street parties virtually everywhere you go.  Unless you have superhuman self-control, you will probably find yourself drinking a lot, thus putting yourself at risk of presenting yourself as a target to those who prey on tourists as well as putting a damper your vacation with excessive hangovers.  Just keep an open eye, and remember to drink lots of water over the course of your partying.
Bring an English-Portuguese dictionary.  Brazilians are famous for being some of the friendliest, most hospitable people you'll ever meet, and you'll get the most out of Carnival if you can experience it with locals.  Many people you meet won't speak fluent English, so a pocket dictionary stashed in your purse or backpack will be invaluable.  Even better, learn some Portuguese before you go—send us an enquiry or take our free online Portuguese language level test to find out where you'd be best suited.