5 Top Weekend Getaways for Your Trip to England
The United Kingdom is one of the top ten most visited places on the planet with over 31 million travelers making their way to its shores annually. With good reason Britain has earned this ranking: this dynamic country has a little something for everyone, whether you're a sports lover, nature aficionado, or history nerd.
So if you're in England on business, then you are no doubt hoping to take advantage of all the great things this country has to offer. And a small weekend trip away from the hustle and bustle of London may be just what you need to revive your on-the-job energy. As you begin planning your trip abroad, check out these five quirky and fun hotels for the perfect adventure-filled mini-vacation off from the beaten track.
If you've got a little more than a weekend to spare, nothing gets quirkier than a journey in a gypsy-style caravan! You can literally lead your own wagon (with able professionals near at hand if need be), camp out, and eat over an open fire. You'll sleep inside your cozy wagon, of course, but camps all have showers and toilets for those using their facilities. It's just the right dose of nature and fun before heading back to the big city!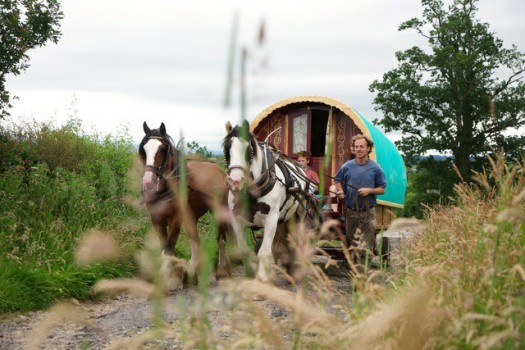 For those looking to get in touch with their inner nomad and really get a feel for nature, look no further than Barefoot Mongolian Yurts. You'll be able to experience a traditional Mongolian yurt but with all the comforts of home. This funky locale's owners are also big believers in helping the environment so they try to make as much use of solar lighting and recycled items as they can. You'll have easy access to nature activities and beautiful scenery, and the best part is that this hideaway lies less than 2 hours from London! A weekend away can't get any easier or more convenient than this.
For those not particularly keen on getting in touch with nature, the Zanzibar Hotel is the ideal boutique inn for you. Located in Sussex, this quirky little place is literally right on the coast. With airy rooms, lavish surroundings, and the sea right on your doorstep, you'll get plenty of fresh air without having to sacrifice any of your must-haves; the perfect combination of inner luxury and outer beauty.
Nothing says 'perfect weekend getaway' like a cozy B&B, and nothing says 'quirky' like Norfolk's magical Cley Windmill Bed & Breakfast. You'll have the opportunity to stay in an original 18th century windmill, all the while being able to experience the gorgeous views of the English coast. You're also within walking distance of the village so you have plenty of options when it comes to a night out. But beware! The Cley Windmill has one of the highest occupancy rates of any hotel in England, so be sure to book your weekend vacation way ahead of time!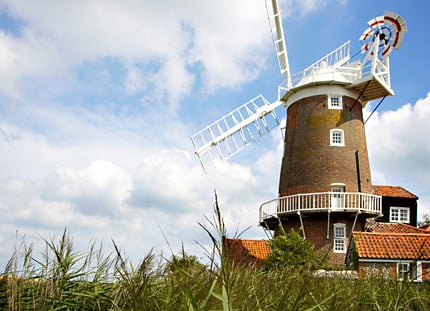 You may be a grown-up, but there's probably a part of you that's never outgrown the desire to have your very own treehouse. If you'd like to spend your weekend getaway up high in a tree, then The Treehouse is the perfect hotel for you! Built high up so you feel like you're amongst the foliage, you'll find a homey hotel you'll never want to leave. Even better, The Treehouse offers 5-star commodities so you have another perfect combination of luxury and nature (not to mention the amazing tree-top views)!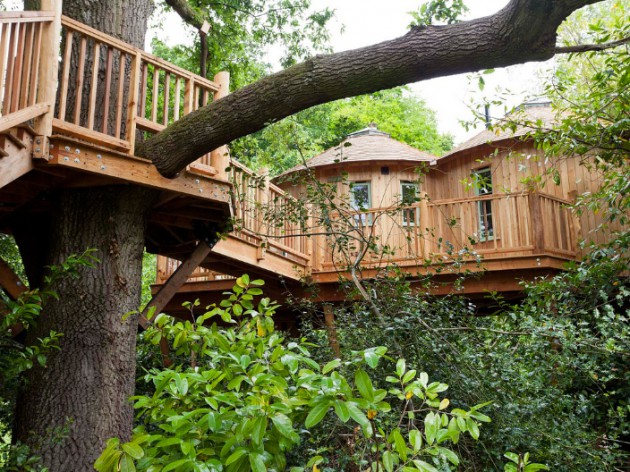 As home to one of the world's first passenger railway lines, England has a long tradition of getting people where they want to go – making your journey to and from your weekend destination an easy one. If you're traveling to England from abroad, take a free online English placement exam to determine your skill level before you leave. Or, take the time before your vacation to check out excellent language courses offered by a professional tutor in your area! Study up during your work week in the city, or while enjoying your time off at your favorite weekend hangout.