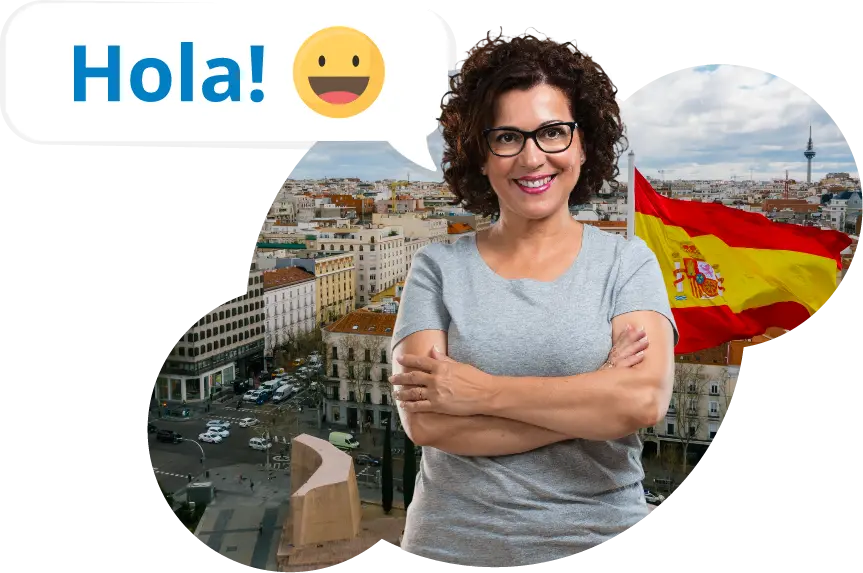 With more than 40 million speakers, Spanish is by far the most commonly used foreign language in the United States. As a result, it's one of the most useful languages you can learn, especially if you're trying to access better job offers, travel abroad, or get closer to many Americans that speak Spanish at home. In addition to making your life in the US easier, speaking Spanish will open many doors for you to make international friends, and get to know fascinating locations in Europe, Latin America, and the Caribbean. On top of that, learning Spanish can be a great idea if you're trying to improve your relationship with Spanish-speaking relatives, or get to know your spouse's culture, as you'll get a deeper understanding of the diverse traditions of the various countries where Spanish has official status.

If you've been trying to learn Spanish for some time with little success, take a look at some tips and recommendations that will help you master the language as fast as possible and fulfill your true potential.
Language Trainers organizes Spanish courses in almost any destination!
All classes are taught by qualified, native speaker Spanish trainers and can be arranged at your office or home for any day of the week (including weekends) in the morning, afternoon or evening.
City Quick Search
Spanish lessons in...
COUNTRY OR ONLINE

CITY

If your City is not listed above, please click here
1. Why Learn Spanish Today
With so many unique languages out there that you could learn, you might be wondering why you should choose Spanish. To help you make the leap and get started studying this wonderful language, here are some of the reasons why you should become bilingual this year.
To Advance Your Career
As you probably know, looking for a job can be pretty stressful. Most of the time, you have to compete with other applicants who have similar skills to you, which makes it hard to stand out in job interviews. Fortunately, if you decide to learn Spanish, you'll be able to apply to better-paid positions that are exclusive to bilinguals, and you'll become an asset to local companies who want to improve their business relationships with Spanish, and Latin American companies such as Inditex, Repsol or Banorte. On the other hand, if you already have a corporate job, speaking Spanish will allow you to eliminate language barriers with coworkers, and increase your chances of getting a promotion, as you'll be able to communicate with international clients and become a more versatile employee.

Alternatively, if you own a business, being able to communicate in Spanish will allow you to take advantage of the fact that there are approximately 4.65 million Hispanic-owned businesses in the US, and connect with the many foreign-born entrepreneurs that prefer to speak Spanish. In short, no matter what you do, learning Spanish will increase your chances of advancing your career, so don't waste any more time and check out our Spanish courses now.

Want some extra tips to improve your Spanish at work? Check out these articles from our blog: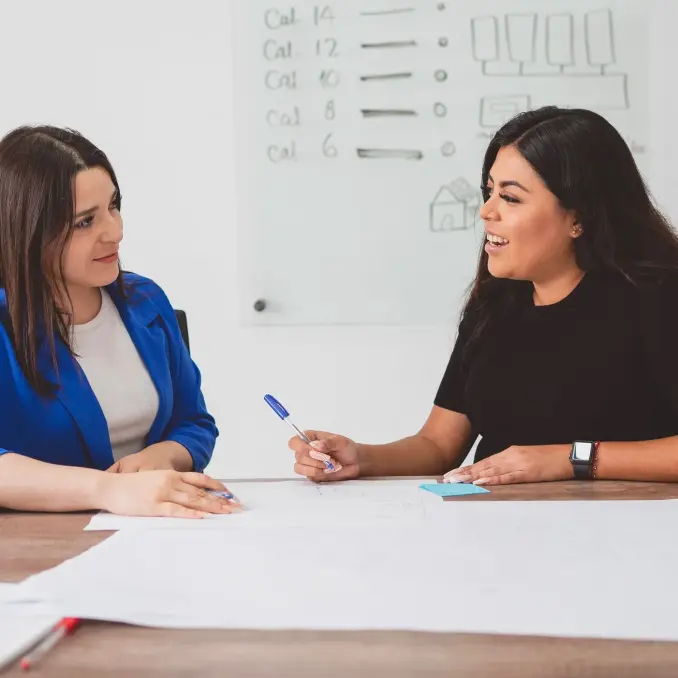 "I have nothing but praise for Mrs. Lucia, my Spanish teacher. We had a very good interaction and she was able to keep our meetings interesting, helpful and professional. I would strongly recommend her to Spanish learners of all levels. And thank you, Language Trainers! It was good to know that you were there, watching our backs!"
Zauder Castro - Spanish course in Houston
To Travel Around The World
If you ever dreamed about visiting countries like Argentina, Spain, Mexico, or Colombia, learning Spanish is the smartest thing you can do. This will ensure you can truly get to know the locals and get by easily, especially if you visit Latin American countries, where it can be hard to find English speakers outside big cities and most signs are in Spanish. Additionally, speaking Spanish is essential to understand the diverse cultures of these countries, and access some of the best locations that are usually kept secret from most tourists, so if you're a traveler, you won't regret studying this language.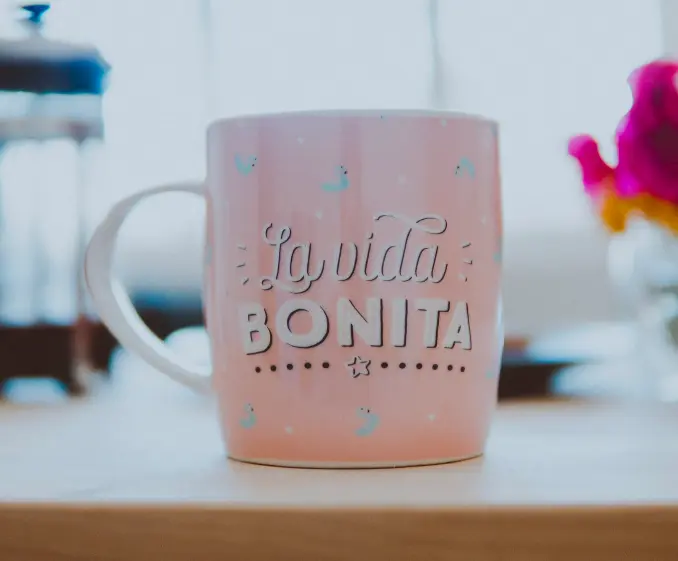 To Become Multilingual
Do you want to become a polyglot? If so, Spanish is one of the best languages you can learn as your first foreign language, as once you can communicate fluently, you'll be able to understand a few words and phrases in other Romance languages like French, Italian, Romanian and Portuguese. To illustrate this, let's take a look at the name of some of the colors in these languages.
| English | Spanish | Italian | French | Romanian | Portuguese |
| --- | --- | --- | --- | --- | --- |
| Pink | Rosa | Rosa | Rose | Roz | Rosa |
| Red | Rojo | Rosso | Rouge | Roşu | Vermelho |
| Green | Verde | Verde | Vert | Verde | Verde |
| Brown | Marrón | Marrone | Marron | Maro | Marrom |
| White | Blanco | Bianco | Blanc | Alb | Branco |
In addition to colors, you'll find that many nouns and verbs are pretty similar in these languages, so once you master Spanish, it will be much easier to learn any of the other Romance languages. This means you'll be able to become multilingual a lot more quickly than other learners, so if that's your goal, don't hesitate and get started learning Spanish today.
To Expand Your Social Life
Learning Spanish will do wonders for your social life, as you'll be able to build long-lasting friendships with people from all around the globe, both in the US and abroad. No matter where in the States you live, speaking Spanish will allow you to communicate confidently with some of the 43,200,000 Americans that speak the language, and connect with the many Spanish-speaking tourists that visit the country every year. On top of that, you'll be able to join online communities, such as Meetup, or Interpals, practice your conversational skills with amazing language partners, and also make many friends in all your travels.
2. What Spanish Should I Learn?
Just like English, Spanish has many different dialects and regional variants. Although at first you might not recognize them, with a little practice you'll be able to tell between a Spanish speaker who's from Spain from another one who's from Mexico, or Uruguay. In addition to pronunciation changes, there are differences in grammar and vocabulary. To help you learn some of them here's a small chart with some common nouns that change depending on the Spanish dialect you speak.
| English term | European Spanish | Argentinian Spanish | Mexican Spanish | Chilean Spanish | Venezuelan Spanish |
| --- | --- | --- | --- | --- | --- |
| Bus | Autobús | Colectivo | Camión | Micro, Bus | Buseta |
| Popcorn | Palomitas | Pochoclos | Palomitas | Cabritas | Cotufas |
| Waiter | Camarero | Mozo | Mesero | Garzón | Mesonero |
| Green beans | Judía verde | Chauchas | Ejote | Poroto verde | Vainita |
| Hot dog | Perrito caliente | Pancho | Hot dog | Hot dog | Perro caliente |
Fortunately, despite their differences, all Spanish dialects are mutually intelligible, so which one you choose depends on your personal goals. Before you decide which one you want to learn, you should ask yourself why you're learning Spanish in the first place, and which Spanish-speaking culture attracts you the most. After you make the decision, contact us and we'll pair you up with a native tutor who will help you sound like a native!

If you're interested in learning more about the different Spanish variants, check out this article: Castilian vs Spanish: The Main Differences Between Castellano and Español.
3. Learn Spanish With a Teacher
If you're determined to become a fluent Spanish speaker this year, the best way to learn it is with the help of a qualified native tutor. At Language Trainers, we have trained language professionals that will make your journey to fluency much more enjoyable, and help you achieve all your goals. Still not convinced? Let's take a look at all the advantages of learning with a teacher.
A big reason why so many learners quit is that after a while, they feel frustrated and unmotivated to keep going. If you don't want to end up like that, the smartest thing you can do is get the help of a teacher, as they'll help you stay motivated and give you all the support you need to reach your language goals.

If you study with a teacher, you'll get to ask every question about Spanish that pops into your head. This means you won't have to waste time Googling or looking for answers in outdated books, and you'll end up learning a lot of interesting facts about Spanish that most people don't know about.

Learning with a tutor means you won't have to worry about creating your own learning plan, and will get to use updated, interesting materials that focus on every important topic you need to know to master the language. This will ensure you make more progress in less time and don't have to spend hours looking for different course books you can use.

Want more practice time? Then, you should definitely learn with a tutor, as you'll be able to develop your conversational skills a lot faster and have someone correct all your mistakes, which will result in you speaking much more confidently.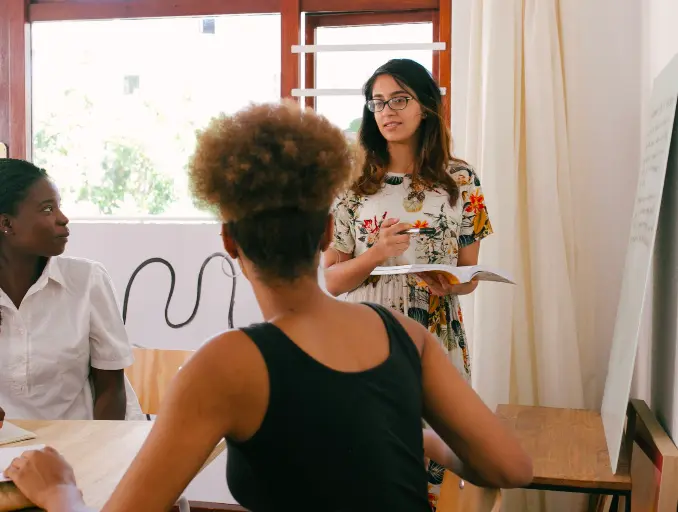 Individual or Group Lessons
Now that you know all the reasons why you should book a language course, you have to make another decision and that's whether you want individual or group lessons. Although both of these options will eventually lead to you being able to communicate in Spanish, it's important you choose the type of lessons that most suit your learning style and goals. To help you make the decision, here are some of the differences between these lessons.
Individual Spanish Lessons
Do you have specific goals and want to make progress as fast as possible? If so, individual Spanish lessons might be what you need. One of the main advantages of these types of lessons is you won't have to adapt to other people's schedules and will get to have completely personalized lessons based on your interests and goals. It's perfect for people who want to learn Spanish for a particular purpose like moving abroad or passing an international exam and want the teacher to be completely focused on them. Additionally, individual lessons are ideal for shy learners who don't feel comfortable in big groups, so if this is you, check out our Individual Spanish lessons here.
Group Lessons
If you like to socialize while you learn, you should book group lessons. These are more affordable than individual lessons, and give you the chance to be exposed to more varied topics of conversation and learn from your peers. On top of that, you'll be able to meet other students from other parts of the world, which means in addition to learning Spanish you'll get to find out new things about other cultures, which make these lessons really interesting and dynamic. What's more, you'll be able to practice your conversational skills with many language partners and not just your teacher, which can be a great way to develop your speaking skills and feel more confident when having real-life conversations. If this sounds like something you want to try, book a course now and start learning with other people from all around the globe.
4. Resources to Learn Spanish On Your Own
Although there's nothing like a language course to develop your skills, there are many resources out there you can use in your free time to improve your Spanish. Before we take a look at them, the best thing you can do is take our FREE 15-minute Spanish Test on our website, which will let you know exactly how good your Spanish skills are, so you can use resources at the appropriate level. After you get a score, take a look at the ways you can learn Spanish for free online.
Use Language Apps
Using language apps is a great way to learn Spanish in your free time, even if you don't have much. Although practicing 15 minutes a day doesn't seem like much, if you do it every day, you'll definitely see an improvement after a few weeks. Here are some of the best language apps you can use to boost your Spanish skills.
Pimsleur has a great Spanish program which is perfect for learners who don't have a lot of free time. The main advantage of using this app is you'll get to actually practice speaking, so it's a great choice if you're still struggling to hold a basic conversation in Spanish.
There's a reason why Duolingo is one of the most popular language apps out there and that's because it can help you build a strong language foundation while having fun. If you enjoy game-like lessons, give this app a try and you won't regret it.
Memrise is an excellent app that adapts to your way of learning by suggesting the best practice activities for you. What's more, each course is taught by a native speaker, so it's really useful if you want to work on your speaking skills.
Use Coursebooks
No matter what your skill level is, there are many excellent coursebooks you can use on your own or with a teacher to expand your vocabulary, work on your grammar and develop your reading skills. Here are some of our top picks.
Coursebooks for Beginners:
Coursebooks for Intermediate-Level Students
Coursebooks for Advanced-Level Students
Immerse In The Culture
In addition to studying grammar and vocabulary, the smartest thing you can do to develop your Spanish skills is to immerse yourself in the diverse cultures where the language is spoken, learn about their traditions and expose yourself to their art and media. To do so, here are some things you can do.

Listen to Music in Spanish

A fun way to expose yourself to the language as a beginner is to listen to songs in Spanish. You could start by checking out some of the Spanish versions of songs you know, like "Suerte", which is the Spanish version of "Whenever Wherever" by Shakira, or "Una Noche Más", which is Jennifer Lopez's Spanish version of "Waiting for Tonight". After you do that, take a look at these four great artists to follow if you want to learn Spanish.

Watch Movies and TV Shows in Spanish

On Netflix, you have a vast variety of TV shows and movies you can watch to improve your listening skills and learn about Spanish and Latin culture. If you're interested in an Argentinian drama about the dangerous world of Los Barras Bravas, or soccer fan clubs, you can watch Puerta 7, which follows a cop, played by Dolores Fonzi, who's trying to keep crime and violence at bay. On the other hand, if you prefer films to TV shows, you can't miss Roma, an Oscar-winning film directed by Alfonso Cuarón that delivers a vivid portrait of life in Mexico in the 1970s, and Holy Camp!, a Spanish film centered around a Catholic summer camp, the nuns who run it, and two rebellious teenage girls sent there as punishment.

Listen to Podcasts in Spanish

There are many amazing podcasts you can listen to learn new phrases and get used to the different sounds in Spanish. If you're a complete beginner, you could start with SpanishPod101, which has different episodes that are divided by level and offer transcriptions you can read as you listen to the podcast. Here you'll be able to hear different accents, like European Spanish, Peruvian Spanish, and Mexican Spanish. Another great option is News in Slow Spanish Podcast, where you can listen to the news from Spain and Latin America in slow Spanish, and find a range of extra materials like grammar points, quizzes, and pronunciation exercises.

Read the News in Spanish

If you can already read in Spanish, a great thing you can do every day is read the news in Spanish and Latin American newspapers. To help you out, here are some of the most popular newspapers you can read:
5. Tips to Learn Spanish Vocabulary
Do you find it hard to remember Spanish words? If so, you might want to try some of these proven methods that will help you expand your vocabulary much more easily.
Make and Use Flashcards: this is one of the best methods to learn new vocabulary, and it basically consists of making a deck of cards that have a Spanish word on one side and its meaning on the other. Once you make a deck, you can use it to test your memory by seeing the Spanish words and trying to remember what they mean, or seeing the meaning and trying to remember what the word is. If you don't feel like making your own flashcards, don't worry, nowadays there are great apps you can use, such as Anki or Quizlet.
Learn Words in Context: the key to remembering words is to choose a topic and learn as much vocabulary as you can learn that is related to that topic. For example, you could start by learning the names of the countries in Spanish and then the nationalities. This is much more effective than learning random words, so if you want to learn new words faster, always remember to learn them in context.
Take tests: the best way to check your progress is to take frequent tests. If you're following a coursebook, you could take a test every time you finish a unit, or simply take one every week to check you still remember all the new words.
Try different time management techniques: If you're finding it hard to find the time to study Spanish, there are many techniques you can try to improve that. These will help you be more organized, make the most out of your day and accomplish tasks more quickly, which can really impact how fast you learn. There are many techniques you can try, but some of the most common are the 90 Minute Focus Block, The Pomodoro Technique, and The GTD method.
Start with Spanish online lessons today
6. Spanish Survival Phrases You Need to Know
Traveling soon? If so, you might want to take the time to learn these useful phrases you can use all around Latin America, Spain, or the Caribbean, and get by there much more easily.
| Phrases (EN) | Spanish |
| --- | --- |
| Hello/Hi | Hola |
| Hi, how are you? | ¡Hola! ¿Cómo estás? |
| I'm fine, what about you? | Estoy bien, ¿y tú? |
| Nice to meet you! | ¡Mucho gusto! |
| Good morning/ Good afternoon/ Good evening | ¡Buenos días!/ ¡Buenas tardes!/ ¡Buenas noches! |
| See you later!/ See you soon!/ See you tomorrow! | ¡Hasta luego!/ ¡Hasta pronto!/ ¡Hasta mañana! |
| Thank you | Gracias |
| You're welcome | De nada |
| Excuse me. | Disculpe/Con permiso |
| I'm sorry | Lo siento/Lo lamento |
| My name is… | Mi nombre es…/Me llamo… |
| What's your name? | ¿Cómo te llamas? |
| How old are you? | ¿Cuántos años tienes? |
| I'm X years old | Tengo X años |
| Do you speak English? | ¿Hablas inglés? |
| Where is the bathroom? | ¿Dónde está el baño? |
| Where's the…? | ¿Dónde está el…? |
| Can I get the check? | La cuenta, por favor |
| How much is it? | ¿Cuánto cuesta? |
| I need help | Necesito ayuda |
| Can you help me, please? | ¿Puedes ayudarme? |
| What time is it? | ¿Qué hora es? |
| Turn right/Turn left | Gire a la derecha/Gire a la izquierda |
| How far is it? | ¿Qué tan lejos está? |
| What's the address? | ¿Cuál es la dirección? |
| How do you get there? | ¿Cómo se llega hasta allí? |
| Where's the nearest metro/ bus stop? | ¿Dónde está la parada de metro más cercana? |
| Where can I get a taxi? | ¿Dónde puedo tomarme un taxi? |
| Take care! | ¡Cuídate! |
| Goodbye/Bye | Adiós/Chau |
Need some extra help? Take a look at these useful articles on our blog:
After reading about all the wonderful ways Spanish can improve your life, what are you waiting to get started? Here at Language Trainers, we have some of the best native tutors who will help you achieve all your language goals and speak Spanish confidently. Just send us a quick inquiry now and one of our team members will contact you in no time!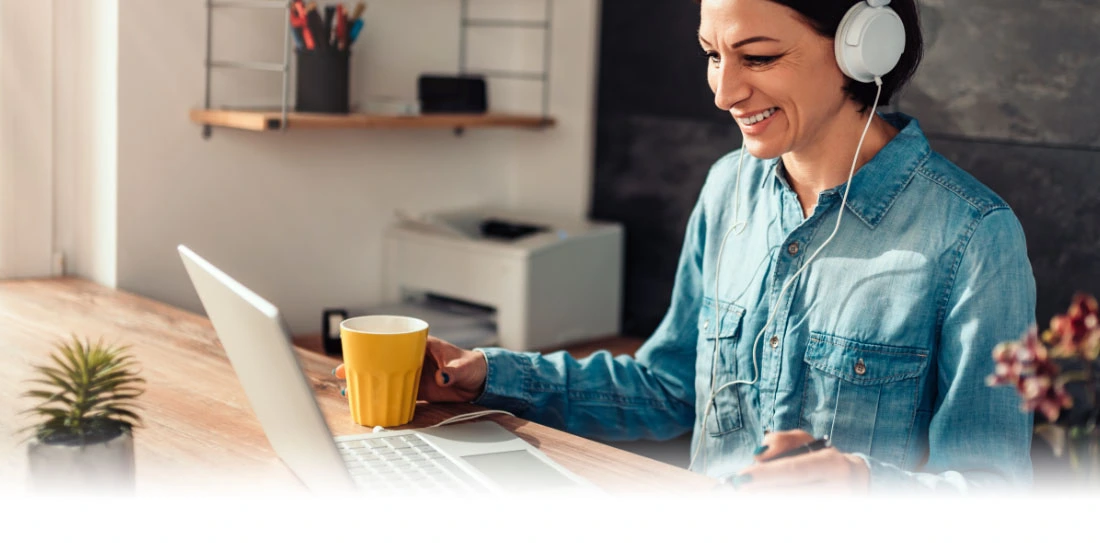 Switch between online and face-to-face Spanish classes with a hybrid course!
Existing student?

Continue your language development and learn with your same teacher face-to-face

New Student?

Start your clases online and switch to face-to-face later
Begin your hybrid course!
"Prueba tu Español"...
Test your Spanish skills
35968 tests taken so far | Average score: 26 out of 70
Are you looking for a Spanish teacher that adjusts to your schedule and not the other way around?
We can help.

Preferred Supplier
Language Trainers is the preferred supplier for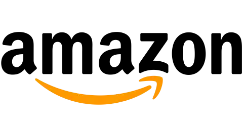 How to Book

Take our Spanish Language Level Test.

Let us know why you need to learn Spanish and include the time and location that best suit you.

Review our quote and, if you are happy with it, receive our invoice and Agreement form.

Sign our Agreement form and submit a deposit* for the course.

Receive confirmation from our team with your Spanish tutor's details.

Begin your Spanish training and receive your Spanish course book.
Throughout your Spanish course, the Language Trainers Academic Team will be on hand to help you with any queries.
Click to see more.
After the first lesson or two, our team will contact you to ensure you are happy with your trainer. If necessary, we will change the focus of the course to better suit your needs.
After finishing your course, we will send you a course attendance and completion certificate..
Our team will provide you with follow-up learning opportunities, including: self study material, language courses in Spanish-speaking countries, and more advanced courses with Language Trainers.
*Deposit payable by check, credit card, wire transfer, or PayPal. Your quote will include the number of classes and cost. A typical course lasts 30 hours per level, with classes of 2 hours each.
Case Studies: <strong>Clients</strong>

"Language Trainers has world-class teachers who are committed to helping you meet your goals, and who can work within any schedule – including early mornings and late evenings"
Spanish course in Amsterdam, , Eric's Experience With Language Trainers
Client testimonials
See some of the testimonials we have received from our clients.

"My lessons are amazing! I love my teacher so much! Her flexibility and her ability to design the lessons around my specific needs makes all the difference in the world!"

Spanish course in

"Patricia, my Spanish teacher, has been great and so understanding. I am very satisfied."

Spanish course in
Feedback and Suggestions
At Language Trainers we really care about what our clients and trainers have to say. We also care about your opinion even if you are just browsing our website for the first time.
Level tests, listening tests, foreign song, film and book reviews, course book reviews, games and trivia and more.