Meet our Business in Brazil Expert.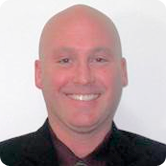 Overview of Brazilian Economy
The objective of this class is to teach busy professionals about "Doing Business in Brazil." This 2-hour class introduces students to the Brazilian business world and analyzes the most important issues related to Brazil's economy. The class includes a PowerPoint presentation as well as some short videos and case study analysis. The general themes covered in the course are: Brazil's historical and modern economy, key industry sectors, key consumer and commercial products/services, multinationals doing business in Brazil, FDI and capital markets in Brazil, consumer behavior and demographics, the economic geography of Brazil, Brazil's economic position in South America and as an emerging market, technology in Brazil, and Brazilian business etiquette. The class can also be customized to emphasize topics based on the students' needs and interests (See list below under Special Topics). Class sizes range from 1–10 people. Classes are held online via Skype and/or Google Hangouts. This class is perfect for professionals that are already taking Portuguese and learning the basics of Brazil's culture and history. The standard outline of more specific topics covered in this introduction to "Doing Business in Brazil" is as follows:
Overview of Brazil's Economic History
Pre-colonial, Colonial, Later Colonial Years, Post Independence, Industrialization, 1st part of 20th Century, 2nd part of 20th Century, Current Economy, Future Economy
Economic Geography
Regional and International Political Economics

Key Economic Sectors and Products
Wood, Sugar, Gold and Mining, Slavery, Cotton, Rubber, Coffee, Agriculture, Automobiles, Textiles, Airplanes, Construction and Engineering, Steel and other Minerals, Oil and Gas, Petrochemicals, Hydroelectricity and other forms of Energy, Tourism, and Other exports

Brazil's Current Economy and its Changing Landscape
Brazil's Social Classes, Wealth Distribution, and Favelas
Brazilian Governmental Agencies/Programs that Impact the Economy -Pension Plan, Bolsa Familia, Minha Vida/Minha Casa
Brazilian Consumer Behavior and Consumer Credit Options
Access to Commercial Credit and Capital Markets
Education
Inflation
Exporting vs. Importing – the Trade Balance
Currency Valuation
Large investments in Infrastructure and Logistics
The Oil Boom

The Effect of Carnaval, New Year's, the World Cup, the Olympics, Football, and other events/festivals on the Brazilian economy

Challenges of Doing Business in Brazil
Finding Work in Brazil
Visa Process
Starting a Business – Appropriate Corporate Structures
Corruption, Crime/Security, and Labor Costs/Disputes
The Jeitinho, bureaucracy, and the cost of "Doing Business in Brazil"
Taxes and Accounting
Cross-Cultural Management

Brazilian Trade Relations with the US and other countries
WTO, Cotton Dispute, Soybean/Corn subsidies, Kyoto Agreement, MERCOSUL, China, and more
Multinationals and Foreign Direct Investment

Real life business experiences
Successful Business People and Companies in Brazil
Relevant business language, expressions, and etiquette

Questions and Discussion
Biography of Professor
The class is led and taught by Matt. Professor Matt is married to a Brazilian and is expecting his first child in June. Professor Matt has an international MBA from one of the top international business schools - Thunderbird's International School of Management in Phoenix, Arizona. At an undergraduate level, his studies focused on the anthropology of world religions, French, and International Relations at Santa Clara University in California. He also received an English Teaching Certificate with a Specialization in Business English from Cambridge University. Professor Matt has taught English for many years to mid-level managers and multinational executives in Africa, Europe, and South America, and he has extensive experience as a senior corporate trainer and consultant in several large corporations. He speaks Portuguese and is a licensed commercial and residential real estate agent. Professor Matt is the current director of Real Estate Solutions, which specializes in helping foreigner buyers purchase farms as well as residential and commercial property in Brazil. His work in Brazil also includes teaching business classes to American foreign exchange students for Brazil Cultural, Global Summit Education, and the Dialogo Language School. Professor Matt's unique combination of academics, teaching experience, work in both large and small companies, and knowledge of the US econonmy gives him the ability to effectively teach students about "Doing Business in the United States," its culture, and its political and economic history.
Special Interests of Professor
Professor Matt has several areas of interest related to Brazil and its economy. These areas of interest and expertise can be emphasized in his classes according to the students' needs and interests. These areas are as follows:

· Real Estate Development in Brazil
· Retail Industry in Brazil
· Agribusiness in Brazil
· Domestic and Foreign Investment in Brazil's Infrastructure and Logistics
· Economic Development in BRICS Countries
· Doing Business in Brazil as a Foreign Entity
· Key Sectors/Industries in Brazil
· Consumer Behavior and Demographics of Brazilian Society
· Multinationals in Brazil
· Economic Impact of the World Cup and the Olympics in Brazil
· Slavery in Brazil and its Impact on the Economy
· Brazil's Burgeoning IT Sector
· Internet Marketing in Brazil
· Triple Bottom Line Approach to Business Sustainability in Brazil
Special Topics that can be integrated into the Class:
· Marketing in Brazil (Traditional and Internet)
· Sales and Negotiations (BATNA)
· Accounting and Tax Systems in Brazil
· Investment Strategies for Brazil
· Inte rnational Trade and Logistics
· Supply Chain Management and Intermodal Logistics in Brazil
· Transportation in Brazil
· International Corporate Structures that work best in Brazil
· Macroeconomics and Vital Statistics of Brazil
· International Management and Human Resources in Brazil
· International Political Economics of Brazil
· Domestic Manufacturing and Production in Brazil
· Business Sustainability (Three Bottom Line Theory)
· Environmental Impact Assessments
· The Brazilian Environment and its Ecosystems
· Commercial and Residential Real Estate in Brazil

· Engineering and Construction in Brazil
· Infrastructure in Brazil
· Telecommunications in Brazil
· Food and Beverage Industry in Brazil
· Agriculture in Brazil
· Mining in Brazil
· Oil and Gas Sector in Brazil
· Petrochemical Industry in Brazil
· Renewable Energy and Biofuels in Brazil
· Carbon Credits in Brazil
· Hydroelectricity in Brazil
· Hydrology in Brazil
· Tourism in Brazil
· Forestry and Logging in Brazil
· Urban Planning in Brazil