Beginners Brazilian Portuguese Course Outline
Enroll in this Open-Group Brazilian Portuguese Course for Beginners to learn the most spoken form of Portuguese in the world (over 200 million speakers). Study under the guidance of a professional native teacher and alongside students from all over the world in virtual lessons. Discuss topics that interest you and your new classmates as you learn the basic expressions, words, and grammar rules of the language. Work together to complete conversational exercises and improve your skill level with the latest digital learning resources. Every course is adapted to the needs of the group, so learning is always relevant, engaging, and fun.
Lesson 1
You will learn greetings; how to introduce yourself and another person; to ask somebody where they are from/to say where you are from; names of professions; to ask and respond to the question "how are you?"
Lesson 2
You will learn articles (a, o, as, os, uma, um, umas, uns); names of countries; the difference between the verbs ser and estar; possessive adjectives (meu and minha); family members; to introduce other people
Lesson 3
You will learn to conjugate the verb ter (to have) and its different uses in Portuguese; to talk about your family; how to form interrogative and negative sentences
Lesson 4
You will learn numbers (0-100); how to ask somebody's age & how to say your age; to conjugate the verbs trabalhar (to work), ir (to go), and comer (to eat); to talk about routines
Lesson 5
You will learn to speak about your routine; to conjugate the verbs acordar (to wake up) and vestir (to get dressed); to talk about somebody's routine; to tell the time; to ask how often somebody does something
Lesson 6
You will learn gender in Portuguese; to ask "how much?"; to use the interrogative pronouns o que (what), qual (which), quando (when), onde (where); to create personal dialogues
Lesson 7
You will learn to use adjectives, including how to use nouns followed by adjectives and to elaborate dialogues; to correctly utilize ser and estar; adjectives in the feminine and in the masculine forms
Lesson 8
You will learn to say where somebody/something is located; prepositions and their gender (do, da, para, no, na, em); expressions of position (sobre, sob, nafrente, atrás, do lado, entre); to use prepositions in sentences
Lesson 9
You will learn to talk about hobbies; verbs that demand prepositions; the continuous present tense (verbs ending in ndo/gerúndio); how to use the expression "Eu gosto de" and "Eu não gosto de"
Lesson 10
You will learn how to order food in a restaurant/supermarket; to buy different items; expressions of cordiality; parts of the body; how to use accents in Portuguese.
* You do not need to buy a textbook to complete your course. Your teacher will share their materials (excerpts from textbooks, audio files, videos, etc.) with you during the classes using screenshare. Your teacher may also recommend other textbooks and grammar books to help supplement or continue your studies, but Language Trainers bears no responsibility for your decision to make such a purchase.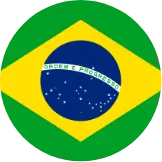 Our Brazilian Portuguese Teachers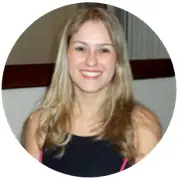 Adriana
Adriana is one of our most capable Brazilian Portuguese tutors, with over 20 years' training and experience as a language teacher. Born in Brazil and living in Sao Paulo, Adriana is a native Brazilian Portuguese speaker with a life-long love of languages: she achieved her TOEFL certification in 1999 and is fluent in English, Spanish, and French. She has taught these languages at all levels and to learners of all ages, from kindergarten to adults, and is evenqualified to teach Mandarin Chinese it to Beginner-level students. With her degree and a specialization in English translation, Adriana brings to Language Trainers Connect an unrivaled knowledge of linguistics. She has taught learners in schools and universities for 15 years, so she is well-versed in the nuances of different languages and how they relate to one another like few others in her profession. Moreover, she is an expert at tapping into the learning needs and preferences of a group, adapting course content to suit the interests of her individual students. Her positive and inclusive style mean no student ever falls behind in her classes. She does this by putting a lot of emphasis on mutual learning and group discussion, so learners enrolled in her online courses should prepare to spend a lot of lesson time practicing their Brazilian Portuguese while bonding with their classmates. Adriana is also a professional at teaching language lessons virtually. In fact, she completed a "New Technologies in the Language Classroom" extension at university, so she is highly skilled at using digital materials to make online lessons fun and interactive. In your Brazilian Portuguese course with Adriana, you don't need to worry about spending time revising long lists of words or completing boring exercises; every class will be engaging, dynamic, and interesting.
Please note that Language Trainers has many highly qualified and experienced native language trainers who teach courses for us. Your specific teacher may be one of those profiled here on this page or may be a different, similarly qualified teacher.