Beginners Mandarin Chinese Course Outline
If you are just beginning with Mandarin Chinese and would like to meet other enthusiastic learners from all around the world, this Beginners OpenGroup Mandarin Chinese Course was designed for you. You will begin studying pinyin, one of the Chinese writing systems that uses the same letters as English, and how to combine its sounds. Once you are familiar with that, your native teacher will guide you and your classmates as you learn frequently-used expressions and their pronunciation. Plus, you will also discover the best strategies to acquire vocabulary in Chinese and apply those new words and phrases to real-life case scenarios, like making an appointment or scheduling a meeting.
Lesson 1
You will learn informal and formal greetings; to ask and answer simple questions (what's your name?, how are you?, where are you from?); initials in Pinyin; to identify Chinese tones; pronunciation tips
Lesson 2
You will learn how to use people's first names and surnames; about Chinese names and their meanings; useful classroom phrases; numbers 1-10; initials (z/c/s) in Pinyin; the final sounds of a syllable
Lesson 3
You will learn to introduce yourself; to write Chinese names; to ask simple questions; the Chinese word order; combination of initials and simple finals in Pinyin
Lesson 4
You will learn to describe people from different parts of the world; numbers 10-1000; months and days; to express quantities
Lesson 5
You will learn vocabulary related to countries and nationalities; to ask questions with interrogative pronouns; yes/no questions
Lesson 6
You will learn names of famous cities around the world; to ask and answer various questions; to use negative adverbs and radicals
Lesson 7
You will learn to talk about your family members; vocabulary related to jobs; more about word order in Mandarin Chinese
Lesson 8
You will learn to talk about people's age, gender, job and hobbies; to describe somebody's physical appearance; basic adjectives
Lesson 9
You will learn to ask for and give contact details, like address, phone number, email, etc.; different pronunciations of the number 1; the ending sao, uei and en
Lesson 10
You will learn vocabulary related to likes and dislikes; to talk about certain dates; to schedule a meeting; to make an appointment
* You do not need to buy a textbook to complete your course. Your teacher will share their materials (excerpts from textbooks, audio files, videos, etc.) with you during the classes using screenshare. Your teacher may also recommend other textbooks and grammar books to help supplement or continue your studies, but Language Trainers bears no responsibility for your decision to make such a purchase.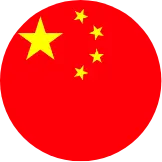 Our Mandarin Chinese Teachers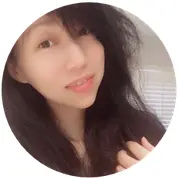 Tina
Tina is a confident native Mandarin Chinese language trainer with 4 years' experience, a global student, and a well-traveled teacher: she earned her bachelor's degree in China, a master's degree in the UK, and now lives in Canada, where she achieved business analysis certification.Tina likes nothing more than helping learners to achieve their goals while sharing her passion for Chinese culture. Between her private and school teaching career throughout the UK and Canada, she has taught Mandarin Chinese to native and non-native speakers of all levels, ages, and cultural backgrounds. More recently, she has adapted her teaching approach to encompass online training, and she especially values creating an interactive learning atmosphere with varied activities and materials to stimulate conversation and idea sharing.Tina started her professional career teaching freelance Mandarin Chinese classes in the UK. Later, she transitioned to a career at Oracle: initially, as a marketing development consultant; and, later, as a business development lead. But despite enjoying huge success, her passion for languages was too great. She has since returned to teaching, but her experience in corporate business has benefited her greatly. In addition to acquiring superb organization, team-building, and leadership skills, Tina is highly knowledgeable about several important areas of interest, including telecoms, resource management, manufacturing, retail, education, healthcare, finance, and the public sector. So, if you want to improve your Mandarin Chinese in any of these fields, Tina can adapt the course content to suit.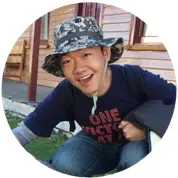 Marco
Marco is one of our most charismatic Chinese instructors. He loves learning about new cultures, which is what took him to pursue his Master's in Australia. After getting his postgraduate degree in Communication Technology, Marco discovered his passion for languages and started teaching his native tongue, Mandarin Chinese. Thanks to the analytical skills he acquired during his university studies, Marco can break down complex language aspects, like grammar, and make them simpler and more fun. This makes his lessons easy, yet motivating. If Chinese seems difficult to you, Marco will change your mind! To design engaging classes for the whole group, he always takes into consideration his students' preferences and learning styles. Marco will be a great match for anyone looking for exciting Chinese classes!
Please note that Language Trainers has many highly qualified and experienced native language trainers who teach courses for us. Your specific teacher may be one of those profiled here on this page or may be a different, similarly qualified teacher.