Beginners Arabic Course Outline
Join a community of around 300 million speakers and learn Modern Standard Arabic conveniently and comfortably via our Online Open Group Beginners Arabic Course. Socialize and study alongside other learners who are new to the language but just as eager to gain fresh, useful skills. Engage in virtual exercises, using digital resources from throughout the Internet, under the professional guidance of your native teacher. Using the syllabus outlined below and your own unique goals, you will learn and practice the fundamentals of Modern Standard Arabic, as well as reference the common Levantine and Egyptian dialects, so you can begin using the language to have basic conversations and discuss topics that interest to you.
Lesson 1
You will learn Arabic greetings; how to introduce yourself and another person; to ask somebody where they are from/to say where you are from; names of countries; to ask and respond to "how are you?"
Lesson 2
You will learn Arabic numbers (1-1,000); the days of the week and months of the year; how to say your date of birth and say "Happy Birthday"; the long and short vowels
Lesson 3
You will learn to talk about the time; ordinal numbers, both masculine and feminine; some Arabic consonants and how to use them in Arabic words
Lesson 4
You will learn about Arabic food and to talk about meals; how to ask for food in an Arab restaurant and pay the bill; the non-connecting Arabic consonants
Lesson 5
You will learn the names of colors; the names of vegetables and fruit; to use common verbs to describe eating and your expression of taste; the connecting Arabic consonants
Lesson 6
You will learn to talk about family, including their jobs and where they are from; possessive adjectives; to describe your house; to state your preferences;more connecting Arabic consonants
Lesson 7
You will learn to talk about travel and modes of transport; how to ask for directions; more connecting Arabic consonants
Lesson 8
You will learn how to talk about different jobs; to ask/answer questions about jobs; to describe your aspirations for the future; to use feminine and masculine adjectives with nouns; more connecting Arabic consonants
Lesson 9
You will learn the names of animals and how to describe them; to use Arabic present verbs; more Arabic letters
Lesson 10
You will learn how to describe yourself and your physical features; how to shop forclothes and food; the different Arab currencies and money; the sun Laam and Moon Laam characters and how to use them
* You do not need to buy a textbook to complete your course. Your teacher will share their materials (excerpts from textbooks, audio files, videos, etc.) with you during the classes using screenshare. Your teacher may also recommend other textbooks and grammar books to help supplement or continue your studies, but Language Trainers bears no responsibility for your decision to make such a purchase.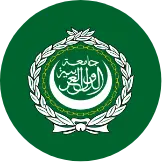 Our Arabic Teachers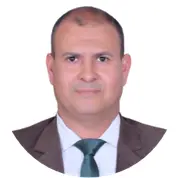 Abdelhady
Abdelhady has taught Arabic and English to individuals and groups, both privately and in schools, since 2002. And he has taught Arabic online for Language Trainers since 2010. He is an expert at balancing the needs of the group with each individual's specific learning challenges and interests. He strikes this balance by putting exciting debates and conversations front and center in his online lessons. Beginning with his passion for exercise, sport, travel, and foreign cultures, Abdelhady will encourage you to share your own interests with your classmates. By keeping the lessons focused on the topics you enjoy, you will not just gain confidence to speak in Arabic more quickly, but also learn the words and phrases most relevant to you. That's not to say you will only spend your virtual lessons talking about hobbies and personal stories. With so much online teaching experience, and the support of the Language Trainers team, Abdelhady has a wealth of digital learning resources he will bring to your classes. Working alone, in teams, or as a whole group, you will complete exercises and develop your Arabic by interacting with online tools and games, watching clips from Arabic-language movies and TV series, and listening to audio files and music. Abdelhady's teaching approach makes learning fun; encourages you to bond with your classmates, so you are more likely to practice your Arabic together outside of lessons; and allows you to pick up other knowledge subconsciously, such as common Arab expressions or pronunciations. Abdelhady has been formally recognized as an "excellent teacher" in his home country of Egypt on multiple occasions, and former Language Trainers clients have described him as "knowledgeable" and "flexible." One thing that makes Abdelhady such an outstanding teacher, besides his years in the classroom, is that he is also a brilliant student. He understands how the learning process varies for different people because he has studied languages and education all over the world. He earned his diploma in Egypt; developed his tutoring skills in the UK; and qualified for his 150-hour TESOL certificate in the USA. And in addition to his Arabic and English credentials, he speaks French to an intermediate level. So, he has a wide understanding of languages in general and how they relate to one another. This will serve your Language Trainers Connect group well, as no matter where you and your classmates are from and what language you speak natively, Abdelhady will find ways to associate Arabic with your mother tongue.
Please note that Language Trainers has many highly qualified and experienced native language trainers who teach courses for us. Your specific teacher may be one of those profiled here on this page or may be a different, similarly qualified teacher.