Long Work Week? Greece's Top Ten Weekend Get-Aways
Are the winter blues starting to weigh you down?  Do you need a quick fix of sunshine and mild temperature before you go crazy from cabin fever?  With its balmy temperatures, excellent seafood, and inexpensive hotels, Greece is the perfect destination for a weekend trip.  Here are our top ten favorite suggestions for weekend getaways in the sunny Mediterranean archipelago.
Athens.  For the height of culture, history, and nightlife on the Aegean Sea, Athens is a must-see for every traveler at some point in their life.  With its ancient temples and ruins, including the mythical Parthenon and Acropolis, Athens has more than enough to pique anyone's interest.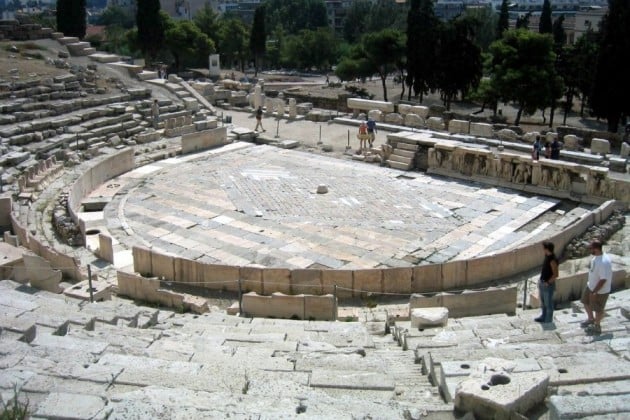 Mykonos.  The idyllic beachside town with classic white buildings, Mykonos is a lovely, antiquated town with windmills and narrow, winding alleyways.  Local museums on folklore, agriculture, and the ocean keep this a quiet town – relaxing for some, dull for others.
Fira.  For a deeper look at Greece's religious history, head to Fira, the capital of the island Santorini, to explore their beautiful churches and monasteries.  If these don't interest you, there are plenty of trendy shops and boutiques to visit as well.
Rethymnon.  A magical, almost otherworldly city on the island of Crete, Rethymnon is built on a network of Venetian canals, but its century-old architecture also suggests an influx of European and Moorish cultures – the best city to visit for a thorough escape from the mundane.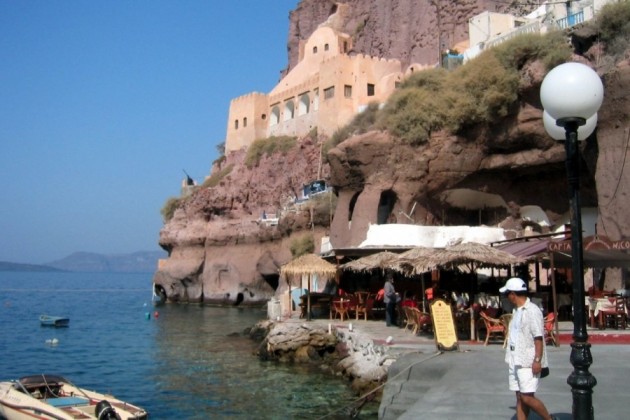 Hersonissos.  Less ostentatious is Hersonissos, with its quiet beaches and open-air markets.  Very proud of their artisan heritage, museums offer you the chance to experiment with traditional ceramics and weaving – the ideal vacation spot for a creative person!
Kamari.  For the lover of good wine, head to Kamari, where you can sample the labels of local wineries.  Other quirky places to visit include the open-air cinema and the ruins of ancient public baths.
Skiathos.  For the outdoor explorer, Skiathos is probably your best bet.  Here you can hike through pine forests and then take a break to lounge on the beaches.  Outdoor water sports are also common in the surrounding ocean, depending on the time of year.
Corfu.  The best option for those who don't want to leave the comforts of home, Corfu has a comfortable amount of English, French, and Italian influence.  Watch a game of cricket and explore the old fortresses, but beware the beaches – the water is quite chilly year-round.
Oia.  The perfect place to watch a sunset is from the top of Oia, a seaside town of whitewashed houses.  Boat rides and charming cafes make this one of Greece's quaintest and most enjoyable spots.
Naxos City.  Tour ruins and walk in the footprint of the gods in this ancient city where, according to legend, Dionysus was born.  Antique mansions and castles make this a wonder for anyone who loves architecture!
No matter what city you visit, a working knowledge of Greek will be invaluable on your travels.  Contact us for information on getting started with language lessons right away, and your vacation will be that much closer to a reality!