Language Lessons From Expat Entrepreneurs
Is speaking the local language enough to launch a successful startup company abroad? What is the secret to success when starting up overseas?
Upon launching a company abroad, many entrepreneurs, despite their expertise, have difficulties adapting their business to a new language and culture.
They face an array of potential problems, including unfamiliarity with the local language, a lack of knowledge about the local traditions, a misunderstanding of manners and customs, and usually lack deep social and professional networks – even if they already have a business connection or two in the region.
As you might expect, these discrepancies make it tough for expat startups to reach the top. Check out how five startup enthusiasts moved onto foreign soil, and what lessons they learned from the experience.
Kasia Dietz – Language Learning Through Living
The charming New Yorker decided to leave the Big Apple for Paris and make her dreams come true in the City of Lights. Young and ambitious, the designer of stylish, unique, yet practical hand-printed tote bags made her debut in Parisian fashion and art some four years ago.
It was no easy step since she didn't speak a lick of French. But she followed her dreams and she not only managed to build her brand, but gained significant popularity.
As a New Yorker living in France, Kasia learned some lessons – not only about the French language, but also about life. A year after her arrival to the country, she still struggled to communicate in the language of Balzac and Zola, but knew that in order to be successful, she needed to "learn the language to know the people and culture." And with French as such a dominant workplace language, Kasia was intent to start.
Kasia learned French through living: listening, reading, watching, tasting, and, of course, speaking French. No matter what your level may be, a natural environment is undoubtedly the most organic way to learn a language, provided you've developed a substantial background and command of basic rules.
See how good your French is with our French online level test.
Allan Ireland Park – a Startup in Russia
Allan Ireland Park, the Chairman of the world's first social data comparison site, is one of the pioneers of the democratization of Big Data. His latest project VisibleNation is a yet another step towards providing information about people to people.
It is, in Allan's own words, "the world's largest global lifestyle database."
Entrepreneurs may wonder: why did he choose Russia to launch his project, and what problems did he face there?
The reason for Eastern Europe/Eurasia's reputation as a hotspot for startups is the low cost to run businesses locally. Compared to Western European countries, operational costs and overhead expenses are significantly lower.
Setting up a hybrid startup with local partners is an excellent way to go. Allan Park had significant experience working in Russia before he conceived the idea for VisbleNation, and was able to appreciate the intellectual potential of software development in the country.
Speaking Russian gives entrepreneurs, such as Allan, an essential leg up on local and global competition. Being fluent in the regional language gives entrepreneurs a clearer understanding of the way in which locals do business.
See how your Russian stacks up, try our Russian language level test.
CloudFactory – Learning Nepali out of Enthusiasm
The Nepali language is just about as different from English (and other Romance or Germanic languages) as can be. An Indo-Aryan language, it poses difficulties even for the most enthusiastic learners. Programming languages, on the other hand, know no bounds, and the chance to develop Nepal's programming talent brought CloudFactory to Nepal.
The founders of Nepal-based startup CloudFactory embraced the very inspiring social mission in order to "unlock human potential" in the Himalayan country.
Founder and CEO Mark Sears and his team members were established employees at companies such as Adobe, Disney, Google, and eBay, but relocated to a developing country with the goal of changing the world. How did they manage without speaking the local language?
Cooperating with educated locals and speaking the language of software, the team has managed to attract hundreds of software developers, and aim to bring the count to a million developers across Nepal and Kenya in the next five years.
Born of the understanding that poverty is what inhibits local intellectual potential, the team at CloudFactory identified specific problems faced by the people of Kathmandu and Nairobi, and aim to provide a foundation for sustainable development. They've built trust, transferred knowledge about tech, and fostered change in the region.
Although Sears' team worked frequently with well-educated local specialists, the majority of whom have studied abroad, they advise everyone who is interested in foreign startups to adapt to the environment.
Even learning some basic phrases in the local language shows flexibility and respect – it's just one step towards breaking the culture barrier.
Cory D. Kidd, Ph.D – the Local Tongue Opens Doors
Launching a business abroad is easier said than done. It involves a lot of research and recon before you plunge into an adventure that might take you to the other end of the Earth.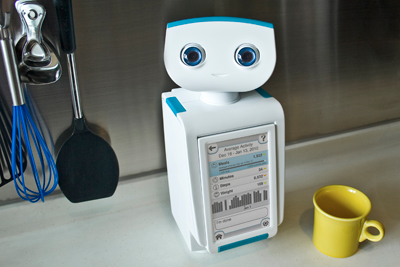 Cory Kidd, Ph.D, founder and CEO of the Hong-Kong-based healthcare robotics company Intuitive Automata, knows exactly how important learning the local language is when starting a company abroad.
For Cory Kidd, learning the language of your startup destination also lets you immerse yourself in the local culture, customs, traditions and habits.
Cory visited Hong Kong several times, to get the lay of the land, and educated himself on the local lifestyle before officially opening his business. This kind of connaissance automatically placed him leaps and bounds ahead of less conscientious competitors.
For entrepreneurs daring to start up a business abroad, maintaining consistency in language learning is a must. Gaining fluency in a new language will give you an idea of the way of life, the business climate and challenges, and the culture in your desired location.
Elena Pallota – an Engineer with a Taste for Adventure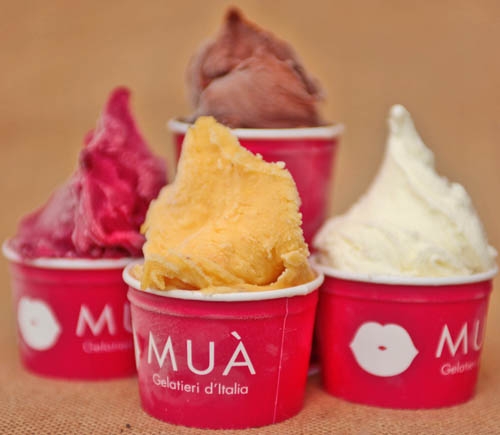 As a foreign entrepreneur in Turkey, the owner of MUA' Gelatieri d'Italia learned many lessons about trust, local culture and business environment. Proficient in four languages (Italian, German, English and Turkish), Elena knows how important it is to speak the language of the local businesspeople.
Even Elena's knowledge of the culture and manners of doing business couldn't have prepared her for the obstacle of corruption in Turkey.
"I had a very bad experience when opening the third shop. I refused to play their game, and the construction and opening got delayed for several months…Imagine the disaster for a seasonal business.", she told Entrepreneur.
A solid understanding of Turkish language and customs eventually allowed Elena to overcome some chaotic hindrances, and open her dream gelateria in Istanbul.
How's your Turkish? Find out with our Turkish language level test.
The Limits of My Language…
If English is your mother tongue, it's easy to choose not to learn another language, particularly in places where many of the locals speak some English.  But we shouldn't forget that studying a foreign language opens new horizons and gives access to cultures, traditions and attitudes we would otherwise miss – not to mention that it lets us get to know ourselves better as learners.
All the entrepreneurs above acknowledge that learning the local tongue is vital. If you've decided to move your business abroad, acknowledge Ludwig Wittgenstein's wisdom: "The limits of my language," he once said, "mean the limits of my world."
Learning the local language is just the beginning of a long and probably bumpy road to startup success, but also a requisite for the establishment of any international business venture.
For more foreign business tips, read: