Open Group Tamil Courses
Take a look at our complete list of open group language courses below, choose the course you would like to join, and book your place.
Our group lessons have a limited number of spaces, so some might be fully booked already. However, we offer our courses on a rolling cycle, meaning all courses will become available again. If the course you want to book is unavailable at this time, come back soon to book your place the next time it is open.
View the Tamil for Beginners 1 Course Outline
Language: Level: Currency: Age:
LOOKING FOR A DIFFERENT LEVEL?
We can arrange a course tailored to your needs!
Or subscribe to our newsletter and we'll let you know as soon as we add more courses
Important Course Facts.
Our courses span 5 weeks and include 15 hours of classes
Courses for all language levels are available
Certified & experienced tutors
Large & small groups available
Flexible curriculum
Get a certificate after successfully completing the course
Why Learn Languages Today?
Languages are the best way to connect with others. Knowing how to speak another person's language will enable you to not only communicate with thousands or even millions of people from anywhere in the world, but you will get to learn about their beliefs, traditions, and way to see the world. Being bilingual (or even trilingual) will also come in handy if you plan to see the world, as you will be able to connect with locals on a whole new level and build lifelong friendships. Additionally, language skills are also a competitive advantage if you want to apply for a job at an international company or if you would like to expand your business abroad, especially when compared with other monolingual candidates. With language proficiency added to the mix, you will always be ahead in the game!
Our clients are saying
"I thoroughly enjoyed the Greek Course for Complete Beginners. The tutor was amazing. I found the whole experience very rewarding. Thank you."
Carol Houlis
Greek
"It was really great to have lessons with my Russian teacher Inna. She is so nice and the lessons were quite entertaining. It has been such a good experience to learn this new language."
Miriam Cabrera
Russian course in Santa Lucía de Tirajana, Spain
"I would like to continue at a higher level with my teacher Emiliano. I loved this option for a group Spanish class - since it's less expensive and still very instructive."
Mikaela Kurpierz
Latam Spanish course in Minneapolis, USA
Benefits of Open Group Language Courses with Language Trainers Connect
Join our open group courses and for an affordable, fun way to learn languages online while socializing with others who love languages as much as you!.
At Language Trainers Connect, you will meet motivated language learners from around the globe, so you will not only learn a new language but you will also enjoy cultural exchanges and make new international friends, as well. Plus, we organize our courses according to proficiency, so you can attend lessons with students who comprehend your chosen language at a similar level to your own. In this way, you will practice and improve together! Our certified, experienced tutors will guide you to fluency in interactive lessons. Your lessons will take place over 5 weeks, where you will speak, write, listen, and read in your target language while doing challenging but interesting tasks that put all your skills to use.
Upon completion of the course, you will receive a certificate that shows your achieved proficiency level. Would you like to know more about our open-group courses? Send us a quick inquiry.
Course Requirements
What will you need to take part in a Language Trainers Connect Open Group Course?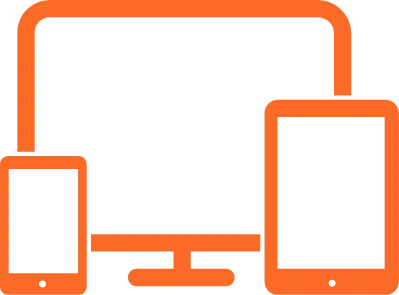 An electronic device with a webcam and microphone (computer, tablet, or smartphone).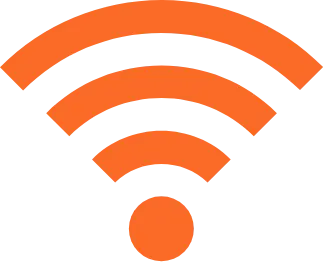 A stable Internet connection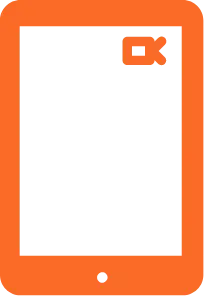 Zoom: download and use for free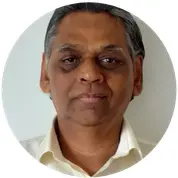 Shannu
Shannu lives in Tamil Nadu, India, but has been teaching his mother tongue, Tamil, to learners around the world with Language Trainers via online classes for over six years. He is, then, an expert at leading group courses remotely. Shannu combines his organizational skills, his love of education, and the vast collection of digital materials and resources he has collected over the years to deliver focused but flexible and engaging lessons in his virtual classrooms. Shannu is highly skilled at teaching a group syllabus to learners of a similar proficiency, but he is also experienced at one-to-one instruction. As such, he observes individuals in his lessons, noting their specific interests and struggles, and adjusting the pace and approach as required. As a native speaker with an insatiable desire for knowledge, Shannu delights in imparting his language to others. But his sense of satisfaction from teaching comes not just from seeing his students improve, but also from cultural exchanges via in-class conversations with his students. In other words, he is as excited to learn about your culture as he is about informing you of his own. This quest for understanding is reflected in Shannu's other qualifications, hobbies, and dreams. He has a Master's degree in English Language and Literature, and holds a deep love for poetry, writing, and movies, especially those with a historical setting. Further, Shannu is a keen explorer and he wants to travel the world while teaching, with a particular desire to visit the UK and his favorite nation, the Netherlands, which he has visited three times already!
Private Courses
Do you have specific needs that cannot be met in a group course? Would you like to study with a 100% tailor-made course that suits your preferences and requirements? Enquiry about our private language classes. These lessons are much more flexible, as they adapt entirely to your busy schedule and needs. You can study alone or with small, closed group with up to 8 friends or co-workers. From General to Business or Exam preparation courses, we can help!