Open Group Italian Courses
Find here a full list of the open group Italian courses we offer. Scroll down the list and locate the one that adapts to your level and preferences to book your place! Please consider that our courses have a limited number of vacancies available and that we offer them on a rolling cycle. Thus, if you cannot book your place at the moment, please check back soon!
View the Italian for Beginners 1 Course Outline
Language: Level: Currency: Age:
LOOKING FOR A DIFFERENT LEVEL?
We can arrange a course tailored to your needs!
Or subscribe to our newsletter and we'll let you know as soon as we add more courses
Important Course Facts.
Packages available for every level of proficiency.
Multiple resources for interactive lessons.
Communicative approach.
Certificate of completion.
Enriching multicultural environment.
Large & small groups available.
Why Learn Italian Today?
Italian has more than 65 million speakers in the world, which means that learning the language can become an asset in the professional, social, or cultural spheres. Italy is the country with the most UNESCO World Heritage Sites on the planet, so learning Italian makes sense if you are an avid traveler who wants to make the most out of their trip. Cooking and music lovers will also have a great time studying Italian, as many words (soprano, pasta, adagio) come from this language. Further, as Italian is a Romance language, it can be used a springboard to acquire other languages in the same linguistic branch, such as Italian, French, Portuguese, and even Romanian!
Our clients are saying
"The Italian lessons have been excellent and Raffa has been an awesome teacher. She has made the learning of a new language fun whilst being challenging at the same time."
Chris Foster
Italian course in Plymouth, UK
"Raffa is an amazing teacher and so friendly and helpful. She has high expectations for us but she is always available to clarify and assist. I find I can understand more and more each week."
Claudia Comacchio
Italian course in NSW, Australia
"We have just finished our Italian Beginners course today and it was most enjoyable. Valentina is such a lovely lady and was hugely patient and a great teacher. I felt like I was starting to achieve something."
Margaret Williams
Italian course in Milton Keynes, UK
Benefits of an Open Group Italian Course with Language Trainers Connect
Our instructors follow a communicative approach, which means you will acquire the language by engaging in real conversations with other students from all over the world. You will not only get to improve and learn from one another, but you will also get to know more about each other's traditions, beliefs, and cultures.

All our courses are structured so every participant has a similar level of proficiency, so you will not feel frustrated or bored because the course is too difficult or easy for you. Also, as our students come from different parts of the world, you will make international friends and participate in interesting cultural exchanges that will expand your horizons. The teacher will design lessons for you to complete meaningful tasks alone or in small groups.

After successfully completing the course, you will get a certificate that displays the proficiency level you have attained after 5 weeks of study. Want to know more? Send us a quick inquiry.
Course Requirements
Don't worry: you don't need to be tech-savvy or have advanced equipment to take our open group Italian courses. Just make sure you have: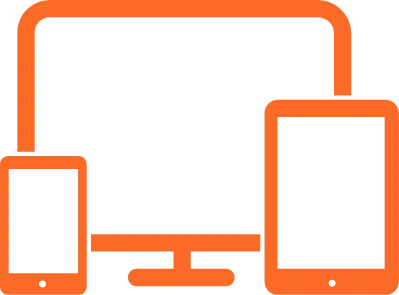 An electronic device such as a laptop, tablet or smartphone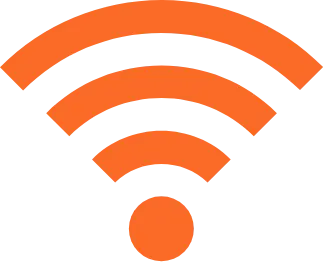 A stable Internet connection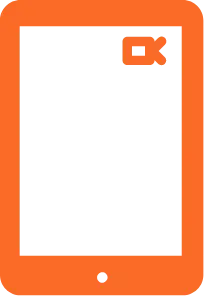 Zoom: download and use for free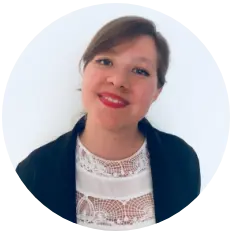 Raffaella
Raffaella is a true global citizen and polyglot. After completing High School with a specialization in linguistics in her home country of Italy, she worked in Iceland and Spain, and attended the Erasmus Program at the University of Vienna, Austria. She returned to Italy to study her Bachelor's Degree in Languages & International Relations in Milan, before completing a Master's in Communication for Development from Malmö, Sweden. She even spent a year in Fortaleza, Brazil, teaching English to disadvantaged children. So, in addition to her native Italian language, Raffaella speaks English, Spanish, and German to a high level, is proficient in Portuguese, and even speaks some Arabic and French.
Since starting as a professional Italian trainer in 2015, Raffaella has taught non-native language learners of all abilities, with a specialty for tutoring Beginner to Intermediate levels. Her multilingual skills and her love for travel and teaching international groups mean she is extraordinarily effective at motivating her students to communicate with one another during online lessons, encouraging learning via cross-cultural exchange. She has taught individuals and groups of all ages, from 3 years old to adults, and completed digital courses that make her particularly accomplished at conducting Internet-based Italian courses.
Raffaella's worldwide teaching experience, coupled with her non-profit work with UNICEF and the Red Cross, has equipped her with a remarkable talent for organization, patience, and communication. When she isn't traveling and acquiring new languages, she enjoys reading, meditation and yoga, and—above all—meeting new people!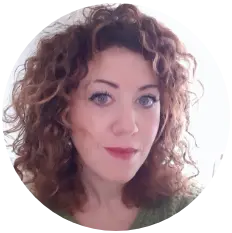 Valentina
Valentina is a highly qualified, creative, and committed native Italian language trainer, who has been teaching adults and children in one-to-one and group lessons since 2006. She has a Bachelor of Italian Modern Literature, as well as a Master of Linguistics, both from the Sapienza University of Rome, Italy. Valentina also studied law at the above-mentioned university, and she is fluent in English.
She has worked as a freelance trainer in Italy and taught Italian, History, Geography, English, Art, and Math to children aged 6-13, as well as adults of different professions. In 2015, Valentina moved to the UK and started to teach face-to-face and online Italian language lessons to our students. Valentina quickly proved to be an excellent trainer, and we received nothing but great praise from her students:
"I love Valentina. She was wonderful and I am looking forward to my next lesson this evening. She is very knowledgeable and I feel she is very much tailoring the course to suit me and my level. I am very, very, very happy so far."
"My lessons are going really well, thank you. I have no complaints whatsoever. Valentina is a great teacher."
Valentina is a caring and compassionate individual who has volunteered her teaching and translation services to various institutions, including the "Monteverde Anti-razzista" and "Ranieri de' Calzabigi" cultural associations, where she organized events, translated stories, and assisted teaching a group of students.
Private Courses
Language Trainers also offers private, completely personalized Italian courses. Reach out to us in case you have specific requirements or linguistic goals that cannot be met in our open group sessions. Our instructors will design tailor-made classes considering your proficiency level and preferences, so you always feel motivated to learn and improve! Contact us today and study Italian for business, cultural, travel, or another purpose with us!