Top 6 Cities in the World for Launching a Start-Up
Launching a new business is never easy. It takes commitment, dedication, and willingness, at least at the beginning, to work hard while being paid little. Where you choose to get your start-up going can make all the difference between finding business success or ending up with a start-up mess. Check out this list of the top 6 best cities in the world for getting a new business off the ground, and start planning your next great start-up idea!
Learning a new language for your business? Explore our courses with qualified native speakers in your city or online!
1. Silicon Valley
Silicon Valley in California is pretty much the poster child for start-up friendly cities. Due to its reputation as a hub for new businesses, Silicon Valley has seen a huge influx of individuals with technical talent as well as people looking to invest in start-ups. Some of the nation's biggest start-up competitions are in Silicon Valley, which means there's plenty of opportunities to network, and garner the cash to really get your business model going.
2. London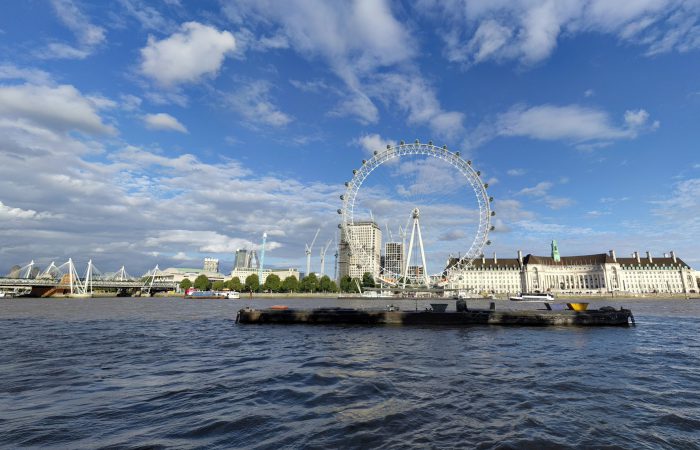 London is Europe's tech hub and produces more start-ups than any other country on the continent. According to the experts, this vibrant city is one of the easiest places in the world to start a business! A lot of this is due to the lack of red tape when it comes to registering a business. 15 minutes is all it'll take you to make your start-up official, and London's commitment to a sharing economy also helps keep costs low for small business owners like yourself.
3. Stockholm
If you're willing to brave Sweden's cold winters, why not set up a shop in Stockholm? According to Forbes, Stockholm is one of the best cities in the world for business. The reason is that Sweden's government offers strong support to new companies and businesses, giving them tools that will help them to survive over the long term. Pair that with a strong economy and a high standard of living, and you've got the perfect combo to help you succeed, and keep your stress levels low while you do it!
4. Singapore
Singapore's excellent geographical positioning, and its rapid rise from a developing nation to one of the most advanced countries on the globe makes it a big draw for new businesses and start-ups. Not only is Singapore considered the business hub of Asia, but it's a hotspot for those who want to think on a more global scale. Countries from around the world move to Singapore because funding is better and taxes are low. From the first day you launch your start-up in Singapore, you'll be forced to think globally—which will help your business grow!
5. Tel Aviv
Tel Aviv may be small, but it packs a mighty punch in the business and start-up world! This is another city that is very tech-heavy and, according to reports, has the highest density of tech start-ups in the world. As the epicentre of the Startup Nation, Tel Aviv is without a doubt one of the friendliest cities for small businesses. Some even say that the entrepreneurial spirit is a part of the city's cultural identity!
6. Austin
It might be hard to imagine that a city in Texas could make our list, but Austin is truly one-of-a-kind. 'Keep Austin Weird' may be the city's motto, but this metropolis of more than two million doesn't mess around when it comes to the start-up scene.
Austin has one of the busiest tech industries in the U.S. and is considered the perfect place for tech-related businesses to get their start. Furthermore, you'll have access to a young and enthusiastic workforce, as the University of Texas is located right in the heart of the city.
And don't forget that Texas does not have individual or corporate income taxes, which means it'll be easier for your brainchild to survive those first couple of years.
Wherever
While a lot can be said for moving to a start-up hub to really get your business going, not all of us can afford to do so. Still, that shouldn't stop you from launching your next big idea!
Remember, some of the largest companies in the world once found their humble beginnings in living rooms, garages, and small offices. And with the power of the internet, you're connected with people from all around the globe, whether you live in a village in France or a major city like L.A. If you've got the idea and the drive, you can make it happen, regardless of where you reside!
Where would you like to start a brand new business, and why?
Learning a new language for your business? Explore our courses with qualified native speakers in your city or online!