Learning a language is expensive, or is it?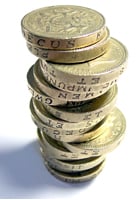 One possible reason why people choose not to learn languages is the costs involved. While it can be expensive to go to classes, buy courses, dictionaries and other materials, and/or to study abroad, you don't necessarily have to spend a lot of money to learn a language.
There are many free online courses, dictionaries, and guides to grammar that you can use to learn languages. The quality of them varies greatly, but some are excellent. I particularly recommend the BBC languages website, which offers free courses in French, German, Spanish, Italian, Greek, Portuguese and Chinese. The courses include audio and video recordings, and cover all levels from complete beginners to advanced. The site also includes basic courses and collections of phrases in many other languages.
On the BBC World Service site you can find written and recorded news reports in over 30 languages from Albanian to Vietnamese. Other radio stations which offer similar services include Radio France Internationale, Voice of America, China Radio International, Radio Free Europe and Deutsche Welle, which also offers free German courses and information about German dialects.
Once you've acquired some knowledge of a language, you could practise using it via sites such as Shared Talk, where you can find native speakers of the language you're learning who are learning your mother tongue. You could contact them using the text chat or voice chat tools available on the site, or via Skype or similar programs.
Using online resources like these you can learn a language for free from the comfort of your computer. You can also spend time in places where the language you're learning is spoken while earning a living, rather than having to fork out large amounts on languages courses, as I mentioned the other day.