Clases de ITALIANO en línea
Italian is one of the world's most beautiful languages and is the language of music, art, and architecture—hardly surprising as Italy is home to the most UNESCO World Heritage Sites in the world by some distance. Learning Italian, then, is the best way to experience over 2,000 years of history and magnificent works. And as a Romance language, it bears close similarities with Spanish, French, Portuguese, and Romanian. So, learning Italian is a means to more easily acquiring these other popular languages in the future.
We offer individual and small group online Italian lessons for general, business, or specific-purpose learning. Bookings for one-to-one or private group courses are a minimum of 10 hours of teaching but without an upper limit, and each is tailored to the requirements, proficiency, and goals of the student(s). Groups are limited to 8 people to ensure personalized teaching.
Un resumen de nuestros cursos de Italiano en línea
Disponibles para alumnos de todos los niveles
Diseñado de manera personalizada para satisfacer tus necesidades
Horarios flexibles
Profesores de Italiano nativos y cualificados
RESERVE UNA CLASE EXPERIMENTAL EN LÍNEA DE ITALIANO HOY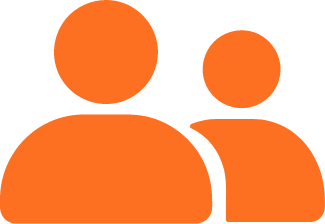 Lecciones generales de Italiano en Línea
Our Online General Italian Courses are designed for students who want to acquire and develop their Italian lexicon and grammar, speaking, writing, reading, and listening skills. Ultimately, the purpose is to equip students with a broad set of general skills to allow for widespread communication and understanding. If your main purpose is to learn as much Italian as possible, this is the course for you! That being said, our teachers will of course consider any particular interests or learning goals you have and use them to craft customized lessons unique to you and your needs.
This includes tailoring lessons to your current level. So, if you are new to the studying the Italian language, your tutor will focus on teaching you basic vocabulary and grammar, as well as essential lessons in pronunciation and culture, in what we term "Survival Italian." These lessons will allow you to begin communicating with native speakers in simple conversations, and to achieve common, everyday tasks, like ordering a meal or making a purchase.
The more advanced your Italian level, the more intricate and complex will become your Italian lessons. Over time, you will develop skills for all types of communication (reading, writing, listening, and speaking), and your teacher will continue to tailor classes and the resources they use in them to suit your interests and objectives.
NUESTROS PRECIOS PARA CURSOS EN LÍNEA
Nota: Estos precios corresponden a idiomas principales (Inglés, Español, Alemán, Italiano y Francés); para otros idiomas, los precios pueden variar levemente.
Alumno Extra (2 o más) $5 / HORA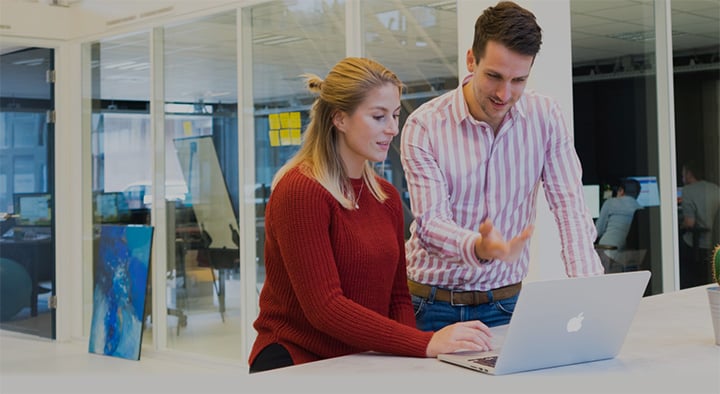 Estás listo para viajar y hacer amigos de todo el mundo?
Profesores de primer nivel que enseñan más de 80 idiomas
Aprende de forma presencial desde la comodida de tu casa u oficina
Adquiere habilidades en demanda con la ayuda de profesores nativos
¡Empieza hoy!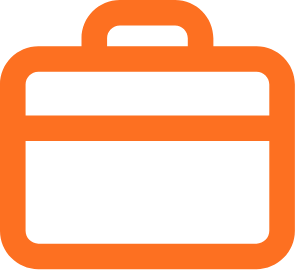 Clases de Italiano de negocios en línea
Whether you are looking to work or do business in Italy or another Italian-speaking region or state, or you work in fashion, architecture, music, or art, Italian is an important, if not essential, language to know. In our Online Business Italian Courses you can acquire vocabulary relevant to your field, learn important cross-cultural lessons, and practice essential workplace skills relevant to your needs, from how to conduct an interview in Italian to writing emails and presentations. As with all our online courses, each is tailored to the needs of the student(s).
While every course is personalized to suit the goals and industry of the learner or group, complete beginners should expect to spend time learning basic words, grammar, and pronunciation; it is important to lay the foundations, so the students can acquire more complex skills later. Individual and closed groups can take place at the convenience of the person sponsoring the lessons, while open groups are scheduled at the same times and days each week.
NUESTROS PRECIOS PARA CURSOS EN LÍNEA
Nota: Estos precios corresponden a idiomas principales (Inglés, Español, Alemán, Italiano y Francés); para otros idiomas, los precios pueden variar levemente.
Alumno Extra (2 o más) $5 / HORA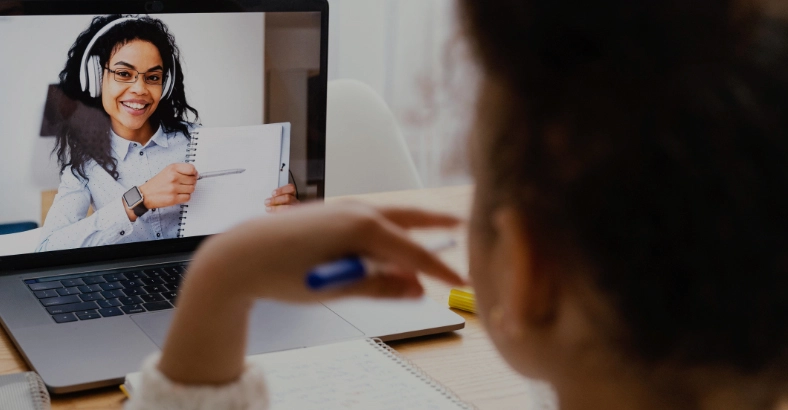 ¡Empieza hoy tus clases en línea con Language Trainers!
No importa si eres un estudiante principiante o uno avanzado; nuestros cursos en línea son personalizados de acuerdo con tus necesidades y exigencias.
Contáctanos hoy para una clase experimental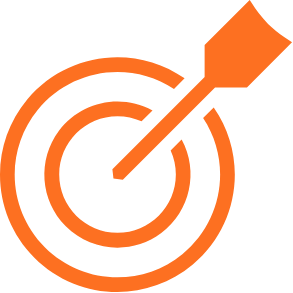 Online Specific-Purpose Italiano Lessons
Do you need to learn specific words and phrases for an upcoming family affair with Italian relatives? Are you preparing to take an accredited exam or an interview in Italian? If you have a highly explicit reason for wanting to enroll in an Italian course, our Online Specific-Purpose Italian Lessons might be the best option; especially, if you already speak the language to a high level. Just let us know your learning goals and whether you want to learn alone or in a group, and we will craft a tailored course.
For imminent appointments, you can book a course of 5 hours of teaching, but we recommend more (at least 10 hours) to ensure you master the skills you need.
NUESTROS PRECIOS PARA CURSOS EN LÍNEA
Nota: Estos precios corresponden a idiomas principales (Inglés, Español, Alemán, Italiano y Francés); para otros idiomas, los precios pueden variar levemente.
Alumno Extra (2 o más) $5 / HORA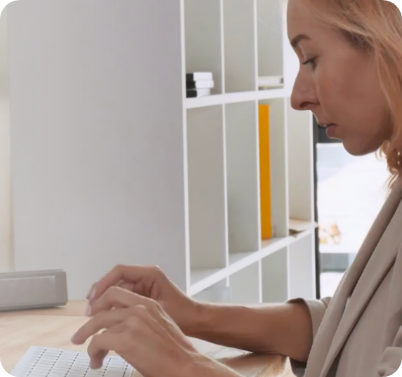 Our Italiano Teachers
Learn Italian in the most efficient way possible with our native-speaking teachers. Every trainer is certified and experienced to ensure each course is professionally organized and tailored to your unique requirements, while also ensuring you learn the cultural necessities to become fluent in as short a time as possible. And tell us if you want to learn a specific dialect of Italian, so we can find a native to teach you. While Swiss Italian and many regional versions of Italian are mutually intelligible, each dialect has unique aspects to them, from social norms and cultural traditions to the words used in certain contexts.
Furthermore, Italy has 34 living native languages, some of which bear more similarities to Italian than others. By explaining to us why you want to learn the language, we will match you with the best teacher for the job. As skilled online teachers, our Italian trainers know just how to deliver language lessons in a virtual environment that feels engaging and interesting, from utilizing software technology to share digital materials to harnessing Internet resources for interactive and immersive learning. So, whether you are a beginner to Italian or already know some of the language, and whether you want to learn alone or with others, our tutors are the perfect choice to teach you your new language skills.
Estamos contratando profesores de Italiano. Si tienes experiencia en la enseñanza de Italiano en línea
Mándanos tu currículo.