Centro de Control de Clientes para Departamentos de Recursos Humanos de Language Trainers
En Language Trainers sabemos lo importante que es mantenerte al corriente de la administración de tu capacitación. Cada año le enseñamos a miles de estudiantes en más de 50 idiomas, más de 200 ciudades a lo largo de 10 países y creciendo. Algunos de nuestros clientes corporativos tienen más de cien empleados en diferentes oficinas en múltiples ubicaciones tomando cursos con nosotros, y sus departamentos de Recursos Humanos/Aprendizaje y Desarrollo a menudo necesitan reportes instantáneos para monitorear el progreso de sus empleados. Es por esto que creamos el Centro de Control de Language Trainers: para que recibas información al día acerca de los cursos de idiomas de tu personal en tiempo real.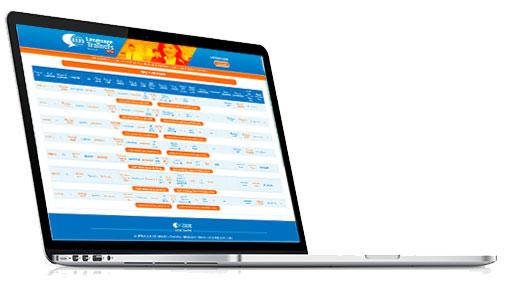 Use your email and create your own password.
Update your organization's contact details at any time.
Log-in and see 4 different reports.
All your language courses (completed, in progress, and awaiting start date).
Names of your colleagues, their current levels, type of course and level test results.
Contact details of their trainers and Course Coordinator.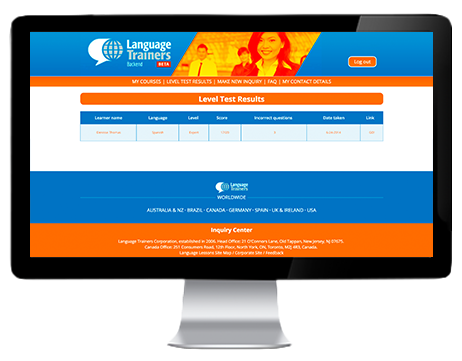 Start date and last lesson dates.
Total hours of course.
Total hours remaining.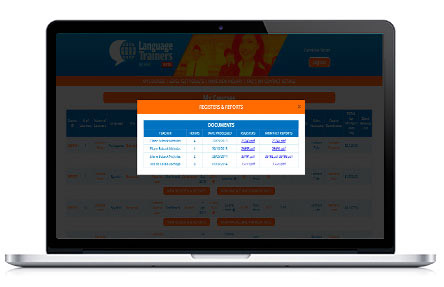 Breakdown by language studied and in which city.
Ongoing course comments and monthly progress reports from the trainer.
Student registers and attendance reports.
Cost of courses, amounts paid, balances outstanding, copies of invoices.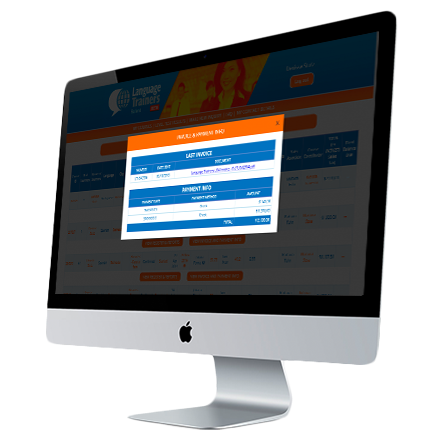 Find out more about our worldwide clients or see our client testimonials or read about our different language courses.
Para consultar acerca de cómo Language Trainers puede ayudarle a tu organización en sus necesidades de aprendizaje de idiomas, por favor contáctanos ahora para una consulta inicial (sin compromiso).