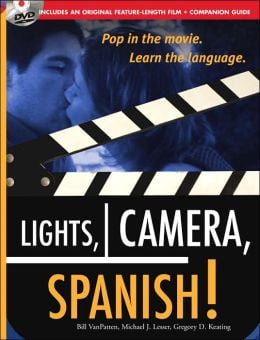 Leave Us a Review
Lights, Camera, Spanish!
Bill Van Patten, Michael Lesser, and Gregory Keating.
Published by: McGraw-Hill
Level: Intermediate
First Published in:
Lights, Camera, Spanish! takes a unique and innovative approach to language learning. The book comes with a DVD that students must watch and follow along with as they work with the book. As students watch the dramatic story line unfold, they will learn important grammar structures, new vocabulary, and get to practice their listening skills.