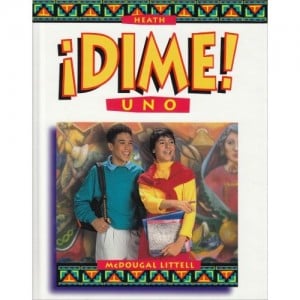 Leave Us a Review
¡Dime! Uno
Fabián A. Samaniego and Patricia Hamilton Carlin
Published by: McDougal Littel
Level: Beginner
First Published in:
A beginner level Spanish course book perfect for middle and high school students. This book offers a number of grammar and reading exercises as well as listening activities with voice actors from different parts of Latin America.