Five Things No One Tells You About Moving to Brazil
Moving to Brazil, or any foreign country for that matter, can be a life-changing experience for anyone. Whether alone or with your family, you'll want to take some time to mentally prepare yourself for the journey. Make sure to do your research and read about the things no one ever tells you about moving to –and living in– Brazil.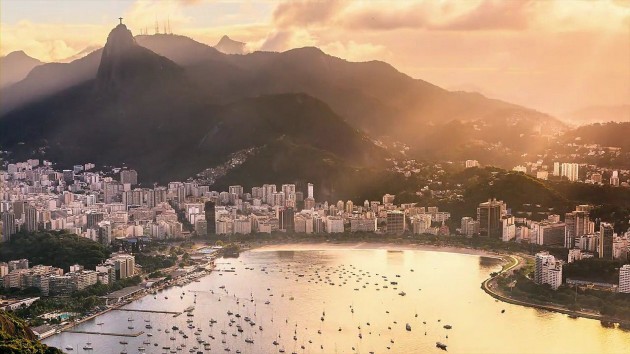 The health care system is different.
Brazil offers a universal healthcare system that ensures its people have access to basic and emergency medical care. Not all expats are covered by the system, so you'll want to understand your eligibility before moving. Those who can afford to do so frequently choose to utilize the private health care system. The care costs much more, but is also provided by expert physicians and, many times, in more desirable locations. Be sure your employment package includes appropriate health care coverage.
You can drive with an American license.
Americans moving to Brazil are legally able to drive with their U.S.-issued license. It's important to note that it's only valid for 6 months following your entry into the country, assuming you were granted a 180-day visa. You'll need to have both your license and passport with you if ever stopped by traffic police to show that your visa is legitimate and unexpired.
Vaccinations are highly recommended.
As is the case with other South American countries, travelers and expats are encouraged to get some basic vaccinations. The Centers for Disease Control and other respected organizations advise that travelers get the vaccination series for hepatitis A and hepatitis B. The typhoid fever vaccination is also recommended and can be administered orally or via an injection. Finally, yellow fever and rabies vaccinations are advised for travel to remote areas of the country. Some areas of the country are at high risk for malaria, so travelers must take anti-malaria pills over a period of several months or more to lessen their likelihood of being infected.
You are going to need to speak Portuguese.
Some people, who frequently work with tourists and large, international businesses, speak English. But as soon as you venture outside the select areas of Rio or Sao Paolo, you'll be surrounded by Portuguese all day, every day. You may end up making friends with expatriates in the area or hanging out with that guy from work who studied in the States, but the reality is you'll need to conquer Portuguese if you plan on really building a life in Brazil. Test your skills in advance to see how much Portuguese you remember and make sure you brush up before making the move.
It's going to be expensive.
Leave behind any notions of paying less for living expenses in Brazil, especially if you're moving to Rio or another metropolis. From owning or renting a home to dining out, the costs may very well be significantly more than what you're used to paying back home. Make sure your salary will allow you to live comfortably. If your employer has arranged housing, confirm you won't be responsible for extra costs, such as association fees.
If you're getting ready for a move to Brazil, it's time for you to start studying –or improving– your Portuguese skills. Fill out our simple inquiry form to learn more about language instruction opportunities near you. If you've lived in Brazil and have other tips for those who are about to make the move, please share them in the comments section below.